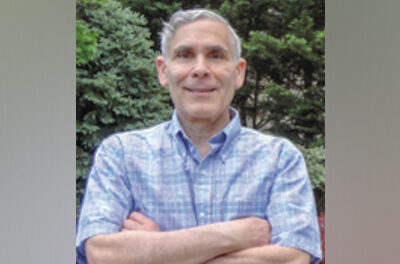 A Message from the President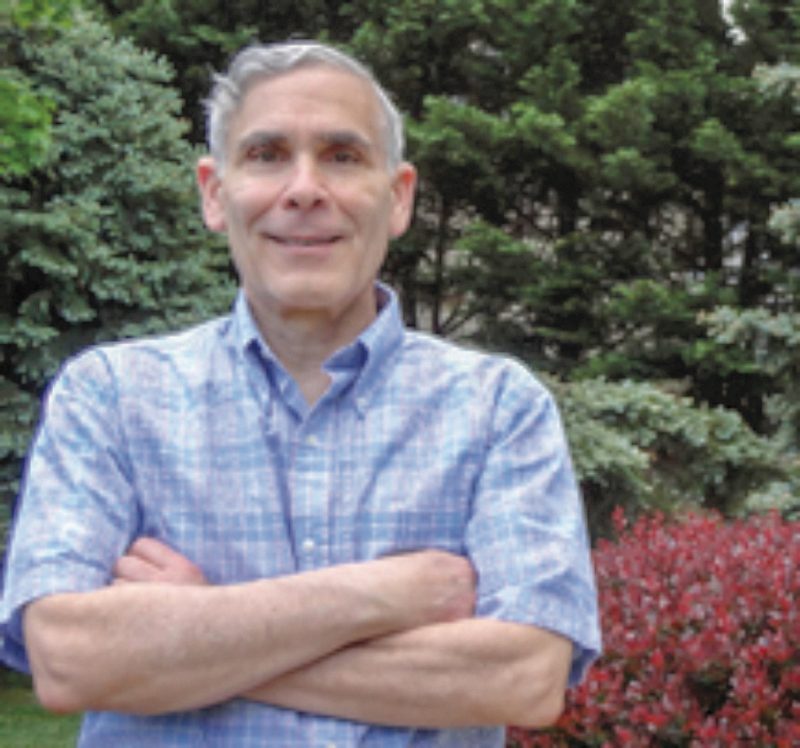 Dear members and friends:
Happy New Year! I hope that everyone was able to enjoy the holiday season and that the New Year brings us all good health.
This is the time of the year when I like to take a step back and review our principal activities of the previous year. Despite the ongoing difficulties posed by the pandemic, the Society worked hard to continue offering programs for the edification and entertainment of its members. On January 30th, we enjoyed a virtual discussion of the film "From the Vine." Led by film producer and director Jim Toscano, the discussion featured the participation of Emmy award winner Joe Pantoliano, who was also the film's protagonist. On February 21st, we held our first general meeting of the year — a virtual presentation in which Abruzzese author Michele Antonelli discussed his latest book — "My Land Was Wise: Over 2000 Proverbs from the Abruzzese-Sabine Apennines." Mr. Antonelli spoke to us from Abruzzo and passed on a wealth of local color and wisdom culled from the popular sayings of the region. This type of presentation, made possible by today's technology, demonstrated the great value of virtual events and the extent to which they can expand the horizons of our in-person programs.
In May, the Society awarded scholarships to two outstanding students: Naomi Lebowitz and Cora Williams. Ms. Lebowitz is currently a freshman at Columbia University's Barnard College, where she is studying neuropsychology and art history, while Ms. Williams, also a freshman, is preparing for a career in social work at Belmont University. On June 12th, our program committee organized a virtual discussion of the documentary film "Funke", which profiled professional chef and pasta expert Evan Funke. AMHS member Kirsten Keppel led the discussion, conducting a fascinating interview with the film's producer and director Gab Taraboulsy. On August 15th, the Society and the Casa Italiana Sociocultural Center (CISC) jointly sponsored our annual Ferragosto picnic, which took place at the Ben Brenman Park in Alexandria, Virginia. The turnout was exceptional and it made our first live event in over 17 months a great success. On October 3, we held our first in-person general meeting of the year at CISC. Our guest speaker was Steven Livengood, the Director of Public Programs at the United States Capitol Historical Society and the Chief Visitor Guide to the U.S. Capitol. He showed how Constantino Brumidi created the murals on the Capitol walls and painted the "eye" of its rotunda, providing interesting information unknown even to Washington locals. Finally, on December 5th, our annual wine tasting event took place at the CISC. Wine experts Stephen and Beth of Veni Vici Amici talked about three select wines from Abruzzo and one from Veneto, while Three Brothers took care of the catering. The wines were great, the information provided by Stephen and Beth was interesting, and the overall atmosphere was congenial and comfortable.
Looking ahead, our Program Committee is organizing additional programs that should be of interest to a broad section of our members. I expect that they will be in the live, in-person format, with whatever cautions appear prudent to ensure the health of those in attendance.
I would like to express my appreciation to all of the Society's officers, who have agreed to serve another term in the leadership of the organization. Their commitment, energy and skills are what keeps the AMHS moving forward. I also want to welcome our new Board members Rico Allegrino, Julia Paola and Benjamin O'Hara. Rico served once before on the Board and contributed in important ways, so we are fortunate to have him back. Julia and Benjamin will bring a new and valuable perspective that only youth can provide. I am grateful for their willingness to share their abilities. I also want to thank our departing Board members Andrea Balzano, Alfred Del Grosso and Helina Zewdu Nega, whose terms concluded at the end of December 2021 and who each lent their talents to the Society.
Finally, I would like to remind you that it is not too late to contribute to our annual scholarship fundraising campaign. Last year's drive, as of June last year, raised over $8000 — our best effort ever and just enough to fully fund our two scholarships. Let's try to surpass that total this year so that we can continue to carry out our mission of promoting the Italian language and culture to future generations. In addition, if you know of any students with an interest in Italian studies, direct them to the scholarship tab on our website. There they can learn about the eligibility criteria for our scholarships and how to apply for them.
Regards,
Ray LaVerghetta
January/February 2022