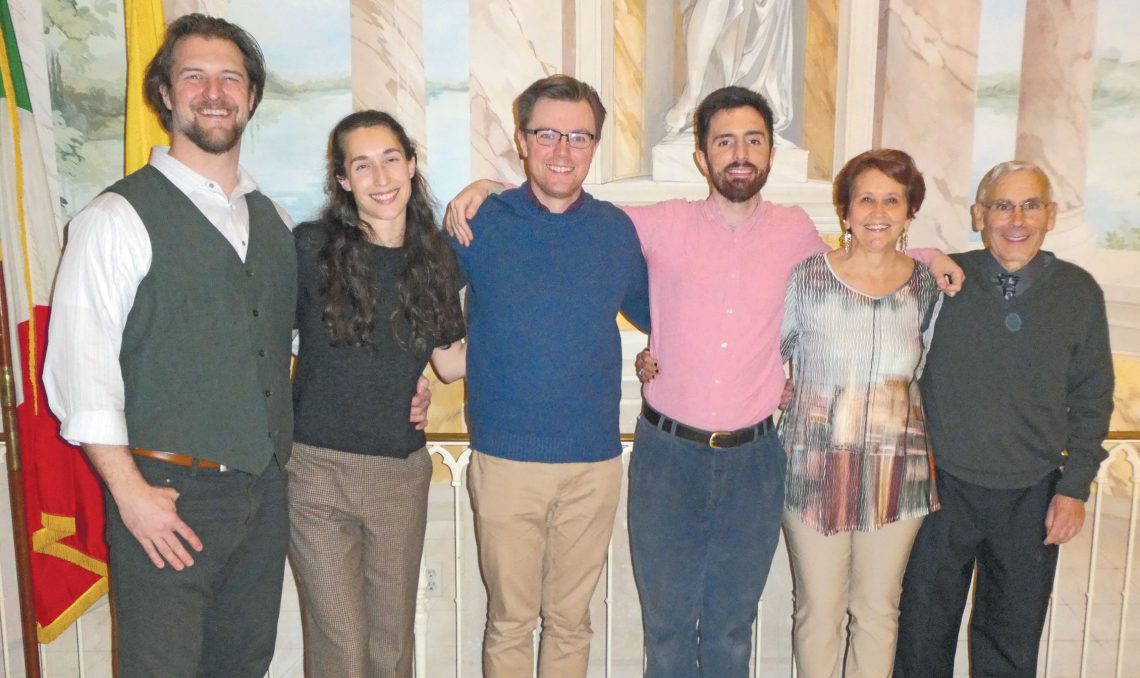 Wines of Abruzzo and Veneto Featured at Wine Tasting with Two Experts
By Nancy DeSanti, 1st Vice President-Programs
---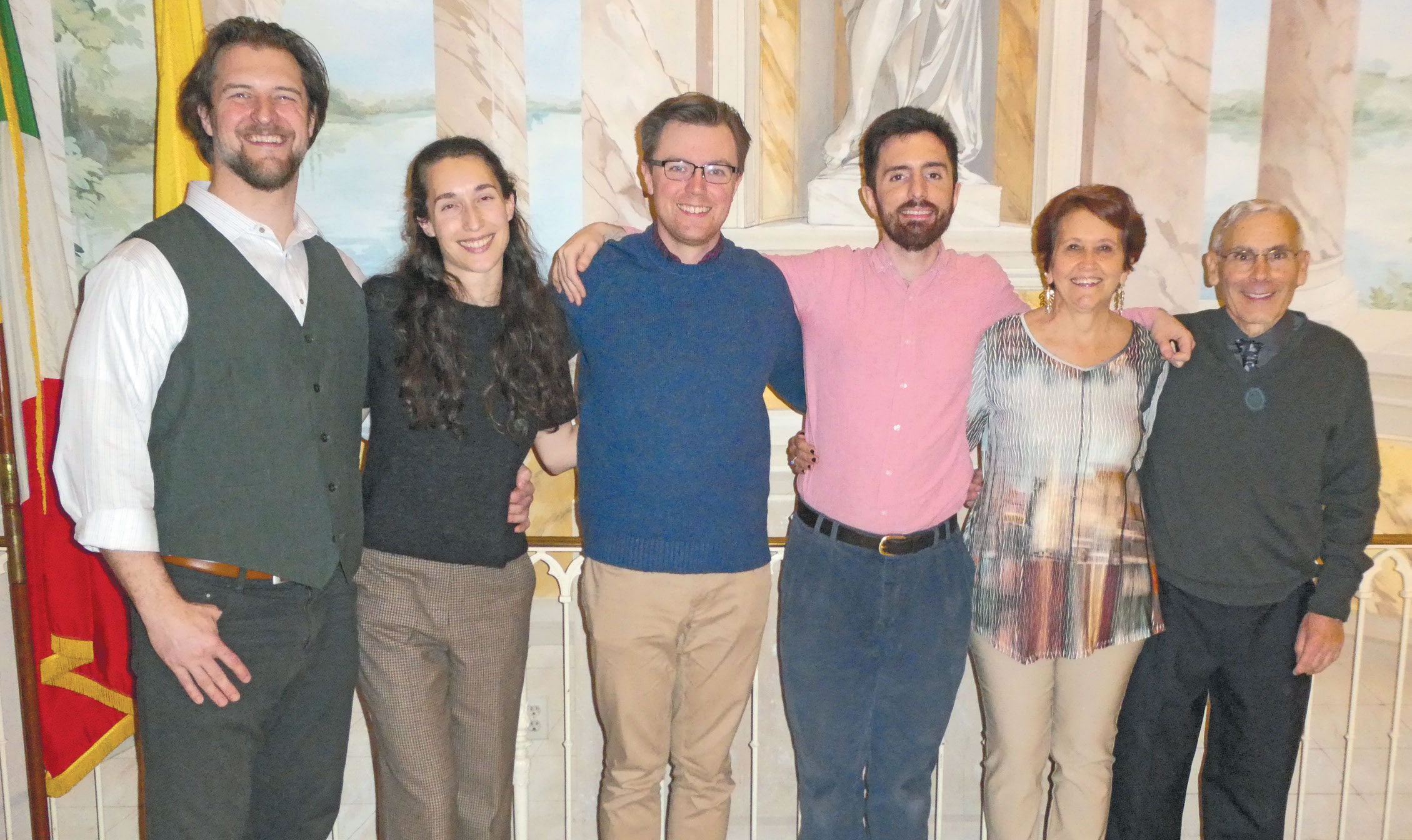 Due to Covid restrictions, this year's winetasting had a different format, with two wine experts selecting the wines for us to taste — three wines from Abruzzo and a sparkling wine from Veneto. Fifty of our members and guests gathered at Casa Italiana on December 5, 2021 to enjoy a delicious lunch and winetasting with wine experts Stephen Yanuck and Beth Dahlburg, who came up from Charlottesville, Va., for the event.
AMHS members may recall that Stephen and Beth led us in a joyful and informative virtual event last November. They not only led us in a discussion of wines from Molise, but also arranged a livestream from Italy with Antonio Valerio of Campi Valerio in Monteroduni, Molise.
This year, their enthusiasm and knowledge again made for a delightful afternoon. They even fit in a mention of biodynamics as well as the use of sea salt from the Adriatic. Who knew?
Stephen has conducted educational wine-themed lectures since 2018. Both Stephen and Beth have received certificates in wine education and are continuing their studies of the vines. Since March 2020, they have held monthly streaming tasting lectures. Their passion for wine and desire to bring good vibes to the world helped them become a 2020 Wine Spectator video competition finalist. You will find some very interesting information on their Veni Vini Amici website, www.VeniViniAmici.com. As Stephen noted, their name Veni Vini Amici means to gather, learn of wine, and become friends.
Before and during lunch, Stephen and Beth discussed three wines from Abruzzo from the Tenuta Terraviva Vineyard in Tortoreto, a coastal town in the province of Teramo, and one sparkling wine from Veneto:
EKWO 100% Pecorino (white wine)
GIUSI Cerasuolo D'Abruzzo DOC, 100% Montepulciano (rosé wine)
Luì Montepulciano D'Abruzzo DOC, 100% Montepulciano (red wine)
Colferai Col Blanc Frizzante White Veneto
A big thank you to AMHS Board Member Chris Renneker, who put us in touch with Stephen and Beth; to Maria D'Andrea-Yothers who did so much to help organize this event, including bringing plates of Italian cold cuts, cheeses, and Italian cookies; to Lynn Sorbara for the gluten-free crackers and cookies; and to all those who helped set up and serve the delicious lunch catered by Three Brothers Restaurant, especially Michelle Bishop, Elisa DiClemente, John Dunkle, Joe and Joanne Novello, and Benjamin O'Hara. And of course, a special thank you to Stephen and Beth, for making the event so much fun.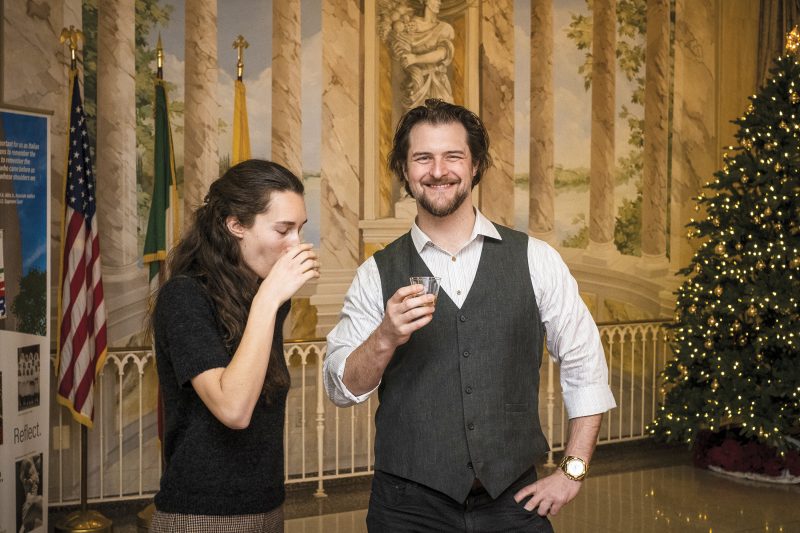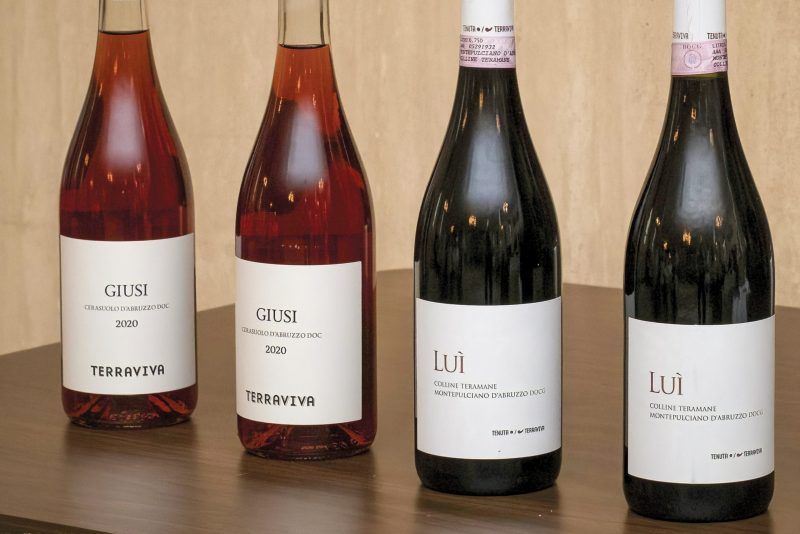 January/February 2022