The Angela Lastrico Raish Scholarship
Angela Lastrico Raish was an Italian American with roots in Camogli (Liguria). She and her husband, Bob (deceased), had made Alexandria, Virginia their home since the 1940's. Angela had a 20-year, successful career as staff to Senator Pete V. Domenici at the U.S. Capitol. She had a lifelong interest in music — especially piano and voice — and she placed high value on education. Mrs. Raish was no stranger to the Casa Italiana Language School (CILS) and AMHS. She had studied at CILS, attended AMHS functions, and enjoyed friendships with several AMHS members.
"Music is for everyone. 
It is a language we can all understand. It lifts the soul."

– Angela Lastrico Raish
The scholarship is open to graduating high school seniors, and undergraduate or graduate students attending accredited colleges, universities, and music institutes in the United States who are majoring or minoring in any aspect of music. Awardee(s) will receive a $2,500 scholarship to be used in the following academic year. It is to be determined if there will be one or multiple awards each year.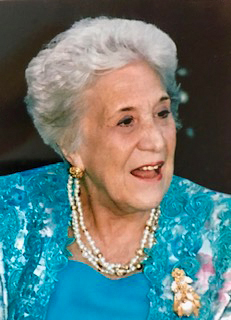 Angela Lastrico Raish
Angela Lastrico Raish was born in Ashton, Iowa in 1921. She was one of three children born to immigrant parents from the Liguria Region of Italy. Her father ran a confectionary and ice cream store in Ashton. Italian (Genovese dialect) was spoken at home and her mother never lost her Italian accent. During the Depression, her family relocated to Sioux Falls, South Dakota where her father opened a grocery store.
Educated by both the Franciscan and Dominican nuns, Angela developed a strong Catholic faith, superb typing and shorthand skills, and a love of music, especially piano and voice.
In 1942 she came to Washington, D.C., as part of the "government girls," beginning her first job with the U.S. Department of the Navy. She met her future husband, Bob Raish, who served in both the Atlantic and Pacific fleets during World War II. They married in 1947, had two sons, and from 1952 through 1967 lived in London and Paris where Angela became a "captain's wife."
Her professional career began in the late 1960's. She worked tirelessly behind the scenes for people whose names read like a "who's who" of Washington politics. Her career took her to the National Republican Committee; the Office of Senator Bob Dole; and to the White House as Counsellor to the President. She served for 20 years as confidant, personal secretary, scheduler and constituent liaison to Senator Pete V. Domenici. She was viewed by all as "il braccio destro" (the right-hand) for whomever she worked.
Growing up during the Depression during a time when money was tight, her love of music and piano took a back seat. College was out of reach so she signed up for "commercial school" where she learned office skills and took the Civil Service test which propelled her career and opened doors in Washington, D.C.
Angela never lost her love for Italy, the Italian language or music. She studied Italian at Casa Italiana in Washington, D.C., kept in touch in Italian with family in Camogli (Liguria), and always, always had music in her life. Season tickets to the Alexandria Symphony and opera tickets at the Kennedy Center were a must. When she moved to Goodwin House Residential Care in 2012, her volunteer job was singing every Saturday afternoon to residents in the Memory Care unit. As she often remarked, "Music is for everyone. It is a language we can all understand. It lifts the soul."