The Abruzzo and Molise Heritage Society (AMHS) values the relationship with our partners and sponsors. We encourage members and friends to take advantage of the services they offer in support of Italian language, culture, and cuisine.
The Grant and Scholarship Fund, Inc., of AMHS doing business as AMHS, is recognized as a 501 (c) (3) non-profit organization by the Internal Revenue Code.  All donations to AMHS are 100% tax deductible.
Should you wish to join as a sponsor, please contact info@abruzzomoliseheritagesociety@gmail.com.

Casa Italiana Language School has been called a corner of authentic Italy in the heart of Washington D.C., Italy's gift to the nation capital for over thirty years. Casa Italiana Language School (CiLS) is the authentic place to experience all that Italy has to offer, right here in Washington. Be it Language and History, Culture and Travel, or Food and Wine, CiLS is the meeting place for all Italian enthusiasts. The School offers the highest-quality classes and experiences anywhere. All instructors at CiLS are native language teachers. They have extensive experience in teaching Italian as a second language (LS). The primary objective of all courses is to encourage and develop speaking and comprehension skills.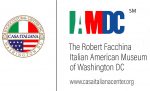 Casa Italiana Sociocultural Center (CISC) is the heart and soul of the Italian American Community in Washington, D.C. CISC promotes the Italian culture and preserves Italian American traditions — Italian language classes, cultural events, and the Italian American Museum of Washington, DC (IAMDC). Holy Rosary Church, established in 1913, is the only "national Italian parish" in Washington, D.C. In 2000, Father Zanoni, who was Pastor at the time, approved the founding of AMHS and the use of Casa Italiana as its home base.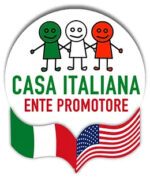 Casa Italiana Language School/Ente Promotore is a nonprofit organization that promotes and expands knowledge of Italian language and culture in the consular district of Washington, D.C. The organization receives grants from the Italian Government in support of its mission and operates in close collaboration with and under the supervision of the Education Office at the Italian Embassy.
The mission of the Italian Cultural Society of Washington, D.C. is to enhance the appreciation and ICS Logo knowledge of Italian language and culture in the Washington, DC area, to create opportunities to explore the many facets of Italian culture, and to strengthen bonds between the Italian and American people. The Society welcomes everyone: the only requirements for membership are an interest in Italian culture and a desire to share that interest with others. The Italian Cultural Society of Washington D.C. is a non-profit organization.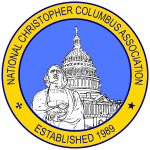 The mission of The National Christopher Columbus Association is to foster an environment for an open and academically sound dialogue on Columbus and the events and accomplishments that surround his name. Since 1989, the National Christopher Columbus Association in cooperation with the National Park Service has conducted the annual Columbus Day Ceremony in Washington, D.C. at the Columbus Memorial Statue and Fountain.

Study Italian while engaging in local life and activities in beautiful Agnone with Live & Learn Italian. We highly recommend this program for its engaging instructors, unique location in Molise, interesting activities, and wonderful local food. This is a terrific opportunity to travel and learn Italian with friends or family members.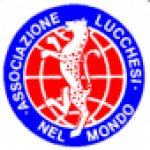 The Associazione Lucchesi Nel Mondo (Tuscany Club) brings together immigrants and their descendants from Lucca who are living in the Washington area, including Northern Virginia and nearby Maryland. The purpose of the Association is to bring Lucchesi and Tuscans together to promote social and cultural activities and further foster the Tuscan heritage to the youth and to those descendants born in the United States. Membership is also extended to persons interested the rich historical culture, customs, and culinary skills of an area that played a significant role in the modeling of Western Civilization.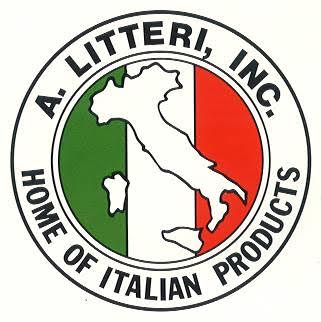 Litteri's has been home to Italian products since 1926 and a friend to AMHS since 2000. Along with the cheeses, olives, herbs, anchovies, Catania bread, and any Italian product imaginable, owner Kenneth Nankervis carries highly prized Giuseppe Cocco and Rustichella artisanal pasta from Abruzzo. Pick up DOC wines from our regions — Montepluciano d'Abruzzo, Pecorino, Trebbiano or the lovely Ramitello Rosso from Molise.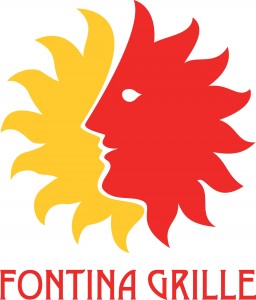 Fontina Grille is no secret to Rockville's King Farm community. As one of AMHS's luncheon caterers, Jad's team at Fontina Grille delivers excellent pastas, salads and meat dishes to our general meetings.  Dine in for steak, seafood, pasta, pizza or do as we do and let Jad arrange for catering.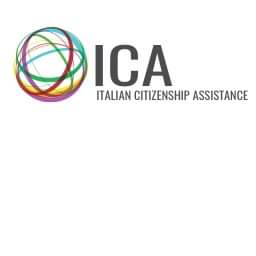 talian Citizenship Assistance (ICA)is an Italian American firm that provides assistance to individuals of Italian descent who are interested in obtaining dual citizenship. ICA has offices in Italy and in the United States, and it offers the most comprehensive legal services for people in both countries and elsewhere.  ICA's team of professional genealogists, lawyers, translators and citizenship specialists is well known for its fine attention to detail, dedication and first-class customer service.  The company has produced a video podcast which is available here.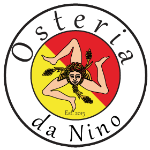 Sicilian born Nino Pino, a familiar face at Holy Rosary Church, has teamed up with Jim and Margaret Manchisi to bring fine contemporary Italian cuisine to Shirlington, Virginia at Osteria da Nino. Locally sourced meats, fish, and produce enhance a creative menu based on traditional dishes at this cucina italiana and bar featuring Italian inspired cocktails. Ask Nino about catering your dinner party or office luncheon.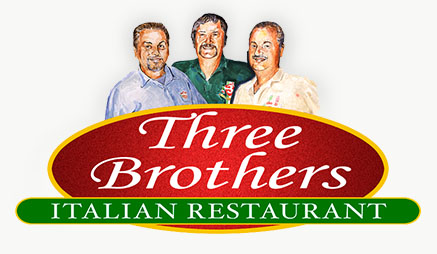 Since 1976, Italian-born brothers Michael,Mario, and Peter Repole have served generations of families in their flagship Greenbelt, MD restaurant. Today, customers can enjoy delicious Italian-American appetizers, subs, pizza, salads and pasta entrees at 12 other locations. Three Brothers caters as well (they have done so for AMHS at several events), so bring their family recipes home to your family sometime soon.