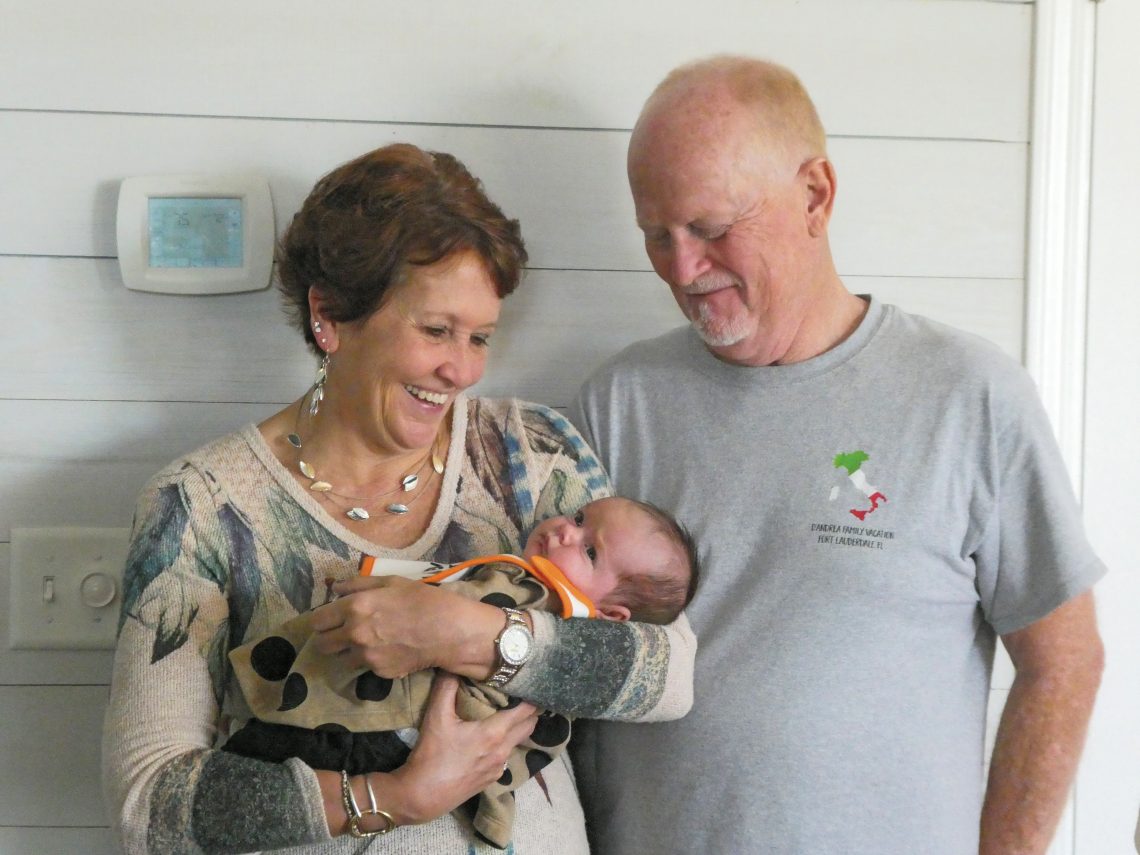 Welcome, Lillie
By Maria D'Andrea-Yothers
On October 14, 2021, Maria D'Andrea-Yothers and Sam Yothers welcomed their first grandchild, Lillie Jade Gardner, into the world. The delivery was safe and healthy. The proud grandparents, Nonna Maria & Pappy Bammer, got to meet Lillie over Thanksgiving, where they spent the holiday in Fletcher, N.C., with Lillie, her mom Mara and dad John, Lillie's aunt Lauren, and three dogs. Needless to say, Lillie is one special little girl, and will be spoiled rotten when Maria and Sam retire and relocate near Fletcher (Asheville), N.C., on or around 2024.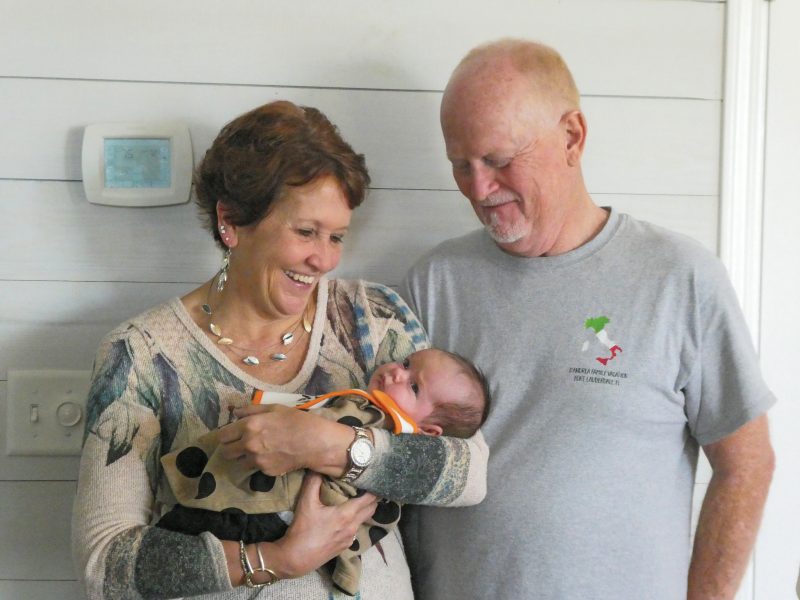 The Innate Courtesy of Our People
By Omero Sabatini, AMHS Past President
A little while ago, talking with a woman whom I had just met and whose name I did not know, I addressed her as lady. But then it occurred to me how rude that would have been in our part of Italy.
You see, over there when talking with a woman with whom one is not on familiar terms, one never addresses her simply as lady. It is always, always beautiful lady (or bella fe' if using the local Abruzzese dialect). The same goes when talking with a man who is a stranger. It is always, always good sir (or bon'o' in the local dialect), instead of simply sir.
As far as I know, the endearing terms beautiful and good are not used in circumstances like this in any other western country. So, dear beautiful ladies and dear good sirs, let us be worthy of our heritage, and always, always be courteous to one another.


AMHS Membership
Anniversaries
Anniversari a Gennaio
None
Anniversari a Febbraio
Sam & Maria (D'Andrea) Yothers, February 11; Rocco & Yoni Caniglia, February 14; and Michael & Dena DeBonis, February 15.
Membership Information
Category # of Persons
Associate (Couple): 5 x 2 = 10
Associate (Individual) 41
General (Couple) 45 x 2 = 90
General (Individual) 92
Honorary 11
Scholarship 2
Student 7
Total Membership: 253
January/February 2022