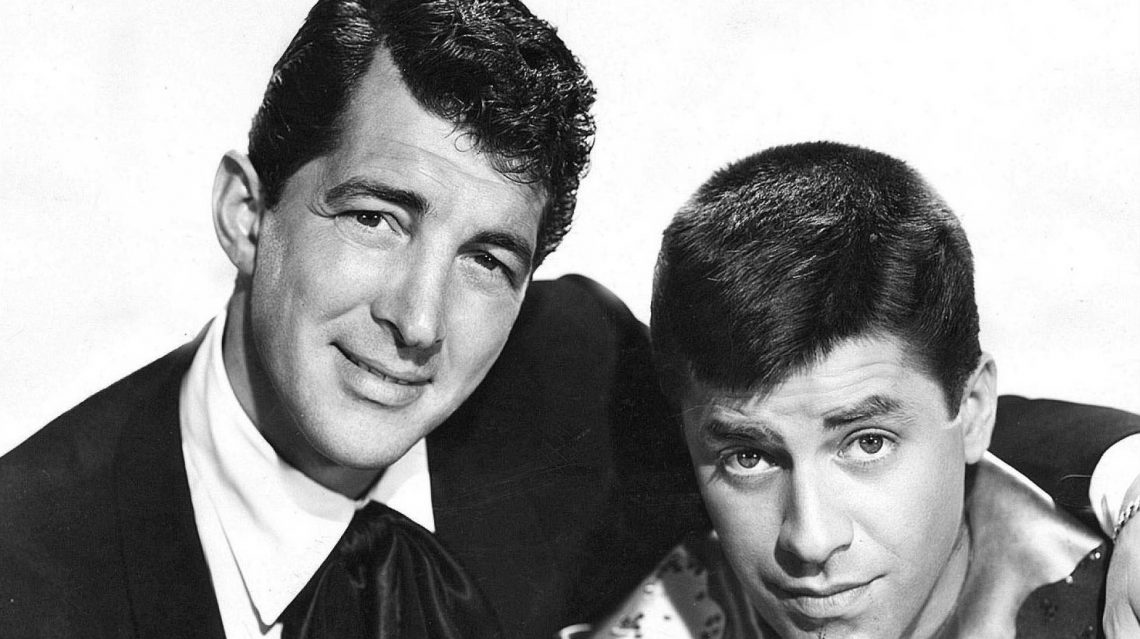 Dean Martin: Crooner, Actor and Master of Cool had Abruzzo Roots
By Joseph "Sonny" Scafetta, Jr.
---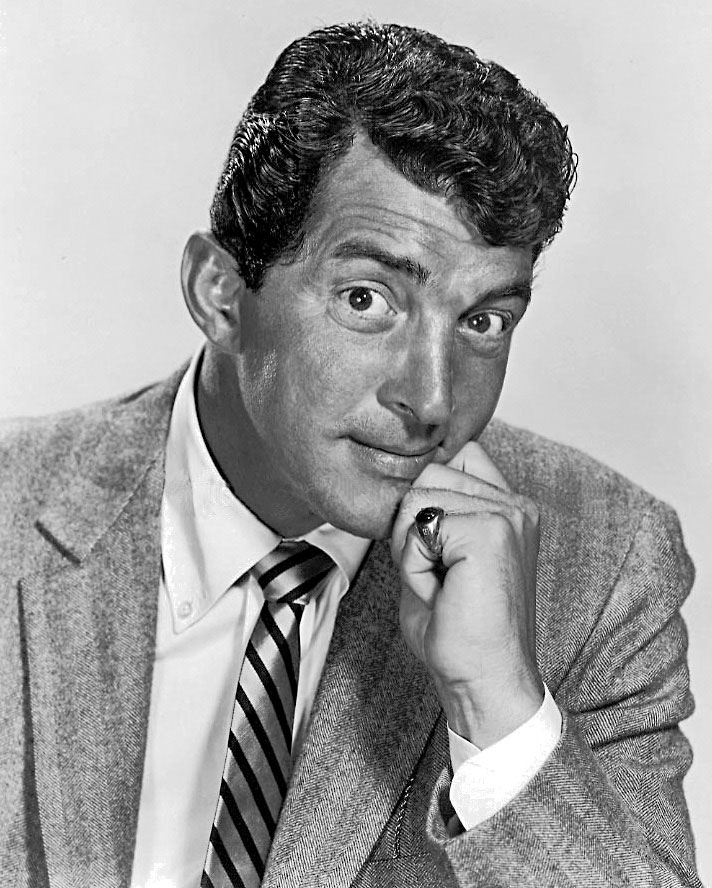 Dino Paul Crocetti was born in Steubenville, Ohio, on June 7, 1917. His father was Gaetano (Guy) Alfonso Crocetti (December 15, 1894 – August 29, 1967), a barber who had emigrated from the city of Montesilvano (population 53,738 in the 2015 Census) on the coast of the Adriatic Sea in the province of Pescara in the region of Abruzzo, Italy. His mother was Angelina Barra (December 18, 1897 – December 25, 1966). She was born in Jefferson County, Ohio. Her parents, Domenico and Maria, had emigrated from the region of Lombardia in northern Italy.
The family spoke only Italian at home so, when Dino started attending Grant Elementary School at age 5, he was bullied for speaking broken English. As soon as he turned 16 while in the tenth grade, he dropped out of Steubenville High School to work a number of odd day jobs. In the evenings, he sang with local bands and called himself "Dino Martini," after the Metropolitan Opera tenor, Nino Martini. He soon got his first big break singing for the Ernie McKay Orchestra in the crooning style of Perry Como. At age 23 in late 1940, he got his second big break in Cleveland, singing for band leader, Sammy Watkins, who suggested that Dino change his name legally to just Dean Martin. In October 1941, he married Elizabeth (Betty) Anne McDonald (July 14, 1922 – July 11, 1989) in Cleveland. They had four children: Craig, Claudia (March 16, 1944 – Feb. 16, 2001), Gail, and Deana. Martin sang for Watkins' band until 1943 when he was drafted into the U.S. Army. After 14 months, he received a medical discharge because of a noncombat injury. Martin then returned to sing for Watkins' band which was in New York City at that time.
There, at the Glass Hat Club, Martin met a comedian named Jerry Lewis with whom he formed a music-comic team. They debuted together on July 24, 1946, at the 500 Club owned by Skinny D'Amato in Atlantic City. The team made their TV debut on the first broadcast of The Ed Sullivan Show on CBS on June 20, 1948. A radio series began in 1949. During that same year, Martin divorced his first wife and gained custody of their children. Later that year, he married a former Orange Bowl Queen named Dorothy Jean Biegger (March 27, 1927 – Aug. 24, 2016). Lewis was the best man at the wedding. Martin and his second wife had three children: Dean Paul (Nov. 17, 1951 – March 21, 1987); Ricci (Sept. 20, 1953 – Aug. 3, 2016), and Gina. Before the year was over, Martin and Lewis signed a contract to make a series of comedies for Paramount Pictures which allowed them to control their club, record, radio, and TV appearances. They earned millions of dollars from these outside ventures. On January 12, 1953, Martin released his first solo album, Dean Martin Sings, which contained the hit song That's Amore. Martin was encouraged by the album's success. He also had the desire to avoid being stereotyped as just a comedian. So, he formally broke up with Lewis on July 24, 1956, which was exactly ten years after their first act.
Martin then launched his solo singing and dramatic film career. His song Volare reached #15 on the hit list in 1957. He then starred in the war drama, The Young Lions, with Marlon Brando in 1958. Also in 1958, he starred for the first time with Frank Sinatra in the drama, Some Came Running, directed by Vicente Minnelli. Martin and Sinatra became friends and socialized with Peter Lawford, Joey Bishop, and Sammy Davis, Jr. The group became known as the Rat Pack. As a result of this friendship, Martin refused to perform in clubs which would not allow African-American and Jewish-American performers. In 1959, Martin starred with John Wayne and Ricky Nelson in Rio Bravo. Martin and Sinatra teamed up again in 1960 for the crime caper, Ocean's 11. He was nominated for a Golden Globe in 1960 for Best Actor in Who Was That Lady? In 1963, Martin and Sinatra starred in the western, 4 for Texas, and in 1964, they starred in the musical, Robin and the 7 Hoods. Also in 1964, his song, Everybody Loves Somebody Sometime, was #1 on the hit list. His footprints were then immortalized at Grauman's Chinese Theatre in Los Angeles later in 1964. Overall, he appeared in 64 films. Although Martin could not read music, he recorded 34 albums and about 600 songs. Nine of his albums were certified as Gold by the Recording Industry Association of America.
In 1965, Martin launched his weekly NBC TV comedy-variety series, The Dean Martin Show.
He won a Golden Globe for Best Actor in a TV Comedy or Musical in 1966 and was nominated again for the next three years. He occasionally had trouble with censors for his off-the-cuff use of obscene Italian phrases which brought complaints from Italian-speaking viewers. The show was almost always ranked among the top ten weekly programs. In 1972, Martin filed for a divorce from his second wife. The 55-year-old Martin then married a 26-year-old hair salon receptionist named Catherine Hawn on April 25, 1973. They had no children and divorced after three years. In 1974, Martin's TV show was converted into the Dean Martin Celebrity Roast in which he and his panel of pals made fun of a variety of popular entertainment, athletic, and political figures. The show continued through 1984. Overall, he appeared on 25 TV programs before he retired in 1985 at age 68. He had earned the nickname "The King of Cool".
Martin was devastated on March 21, 1987, when his 35-year-old son, Dean Paul, was killed after his F-4 Phantom II jet fighter crashed while he was flying with the California Air National Guard. Martin's grief left him depressed and demoralized. To help him recover, Martin came out of retirement. However, his heart was not in his work. His last show in Las Vegas was held at Bally's Hotel where he had his final reunion with Lewis on his 72nd birthday on June 7, 1989. On December 8, 1989, he joined Sinatra in a tribute to Davis on the latter's 60th and last birthday. On December 15, 1990, he participated in a 75th birthday special for Sinatra. Although Martin often played the comic role of a drunk, he was not a heavy drinker. However, he was a heavy smoker. As a result, he was diagnosed with lung cancer at Cedars Sinai Medical Center in Los Angeles in September, 1993. He was informed that surgery would be necessary to prolong his life, but he declined to have it. He returned to his home in Beverly Hills and died there of acute respiratory failure resulting from emphysema on Christmas 1995, exactly 29 years to the day and almost to the minute after his mother had died. He was 78. On the evening after his funeral, all lights along the Las Vegas Strip were dimmed in his honor. His body was interred at the Westwood Village Memorial Park Cemetery in Los Angeles. His crypt has the epitaph Everybody Loves Somebody Sometime. In 1997, Ohio Route 7 through Steubenville was renamed Dean Martin Boulevard.
January/February 2022