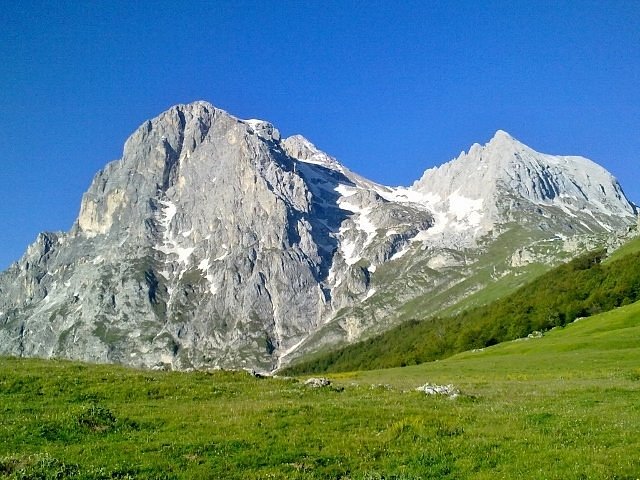 More AMHS Members Recall Their Roots in Bugnara
By Nancy DeSanti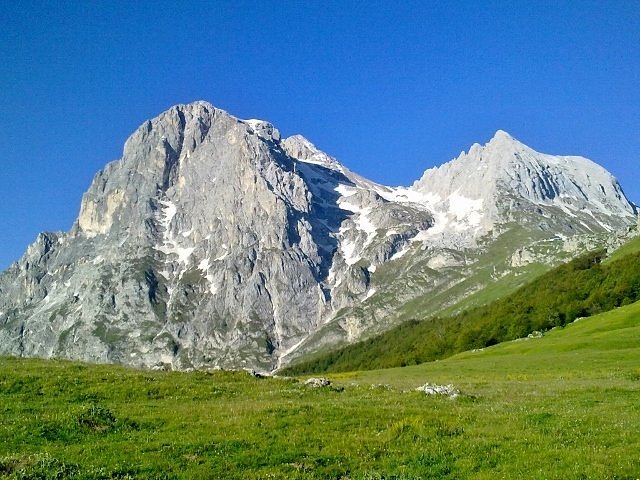 ---
Readers may recall that the March/April Notiziario featured an article on the Abruzzese town of Bugnara, recounting how AMHS member Willy Meaux recently bought a farmhouse and some land in his grandfather's hometown so he and his wife, Mary Bernard, can retire there someday. From the front door of his farmhouse, Willy can see the beautiful Gran Sasso.
But Willy is not the only AMHS member with ties to the town. Mario Marinucci's late father, Cristino, as well as his father's brothers, Rosario and Vince (Mario's uncles), and his father's sisters, Elia and Gilda (Mario's aunts), are from the town.
And Gino Marinucci said his connection to Bugnara is that his home is two miles from the paese. From his bedroom window, he said he can see the entire town crested on the side of the mountain west southwest of him. He noted that Bugnara is roughly 5 miles from Sulmona and he lives about halfway down the road which the Bugnaresi use to go to Sulmona, a much bigger city.
Gino noted that his first cousins, Cristino (Mario's father) and Gilda (Mario's aunt), lived next door to him. Gino said the house was like a duplex and he had to walk past their front door to access his house, commenting, "You can't get much closer than that."
Last but not least, AMHS Past President Omero Sabatini said that his mother, Carmela, when she was still single, had worked as a midwife at Bugnara. There, he said, she was known as ostetrica condotta (He noted that in Italy, an obstetrician is called ostetrico or ostetrica). Omero said, "Given the Italian tendency to inflate titles, a midwife is often called ostetrica, even though in the old days she only had two years of specialized training." Omero added that condotta means that she was an employee of the municipality. As such, he said she could charge no fee to women on relief (sull'elenco dei poveri), but charged a fee determined by law to all other women; the amount varied depending on the economic resources of the mother.
Omero noted that in the dialect of some parts of Abruzzo, babies are not delivered. They are picked up. Omero said that many people had told him, "Your mother picked me up."  He said his mother always spoke with nostalgia about her years in Bugnara. Being young, single and beautiful, Carmela, according to Omero, was courted by every eligible man in town, but she married one from her own village of Secinaro and said goodbye to Bugnara. "Thank God," says Omero, "or I would not be on this earth." 
May/June 2022