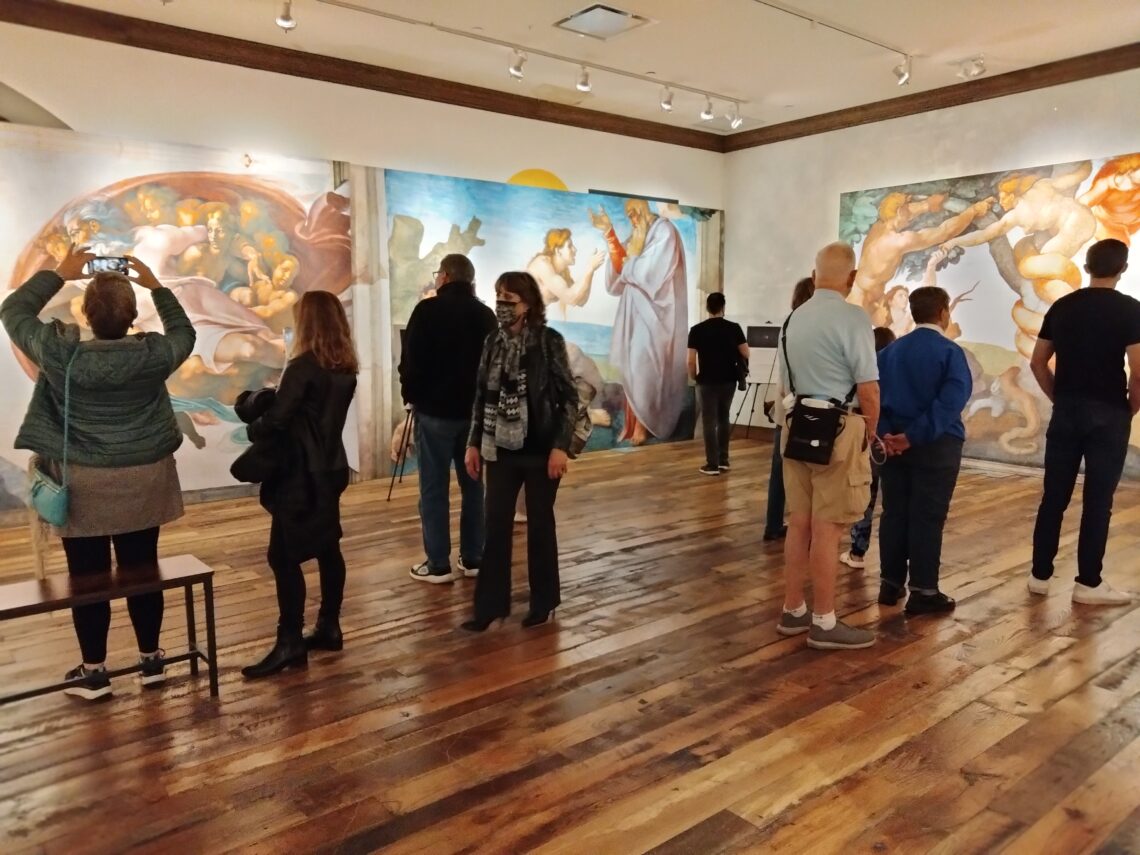 AMHS Pushes On With Activities in Late Winter and Early Spring
---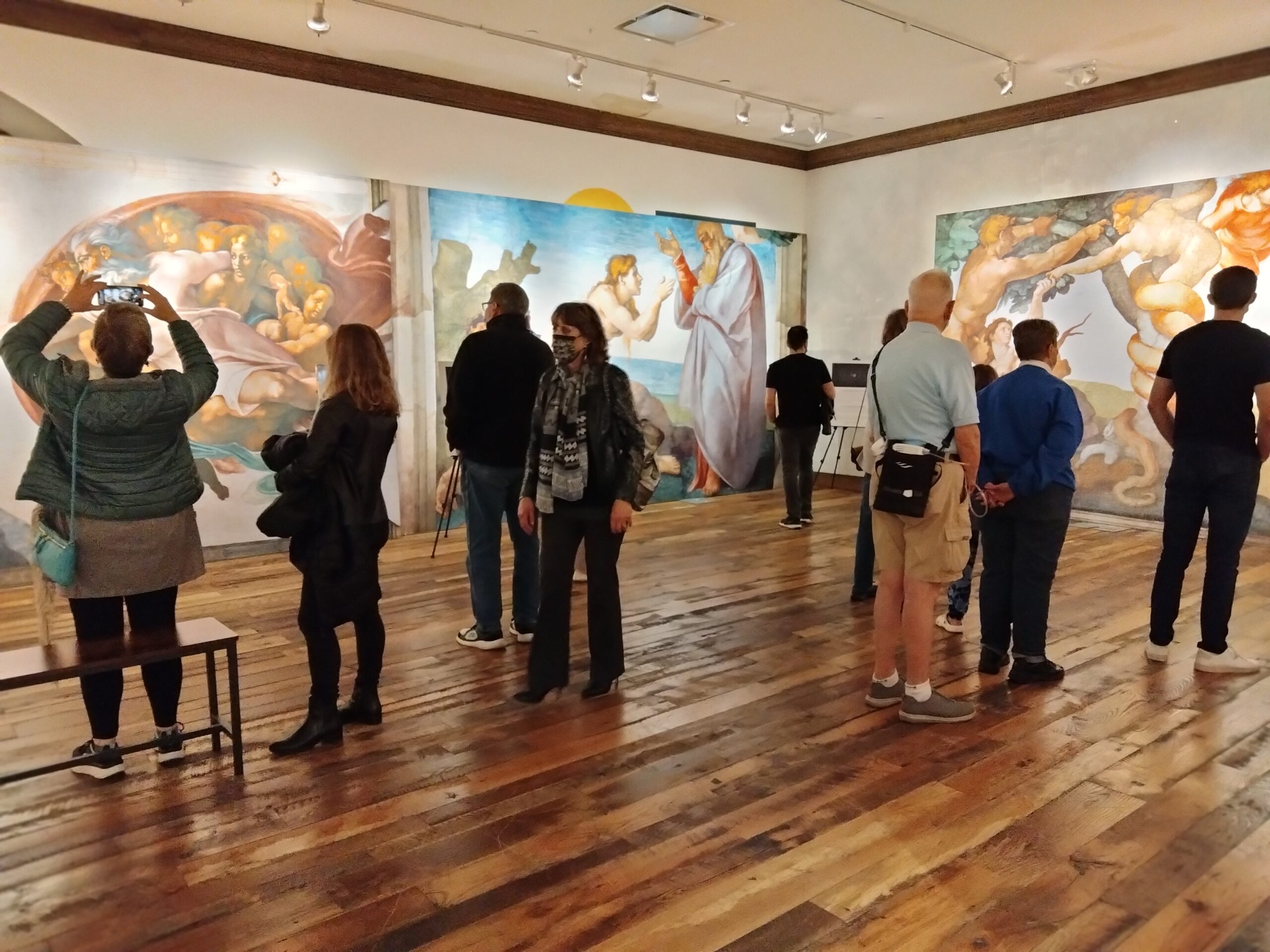 Historian Leads Discussion of History of Italians in Louisiana
By Nancy DeSanti, 1st VP-Programs
In one of our series of online events, AMHS members on February 27, 2022, participated in a very informative virtual talk by historian and author Alan Gauthreaux on his book, "Italians in Louisiana: History, Heritage and Tradition."
In introducing the speaker, AMHS Vice President Lynn Sorbara mentioned that the story of Italians in New Orleans has personal meaning for her, as the maternal side of her family settled in New Orleans from their home in Sicily. Lynn noted that our speaker had a varied background—as a high school and college teacher and in law enforcement as a correctional officer. He did a great deal of research, and the basis of his book began as his master's thesis.
Gauthreaux asked: What does a historian with a French name know about Italians in Louisiana? And he answered his own question by saying the subject is of interest to anyone growing up in Louisiana, adding that he "gained weight" doing his research interviewing Italian families which included sharing meals.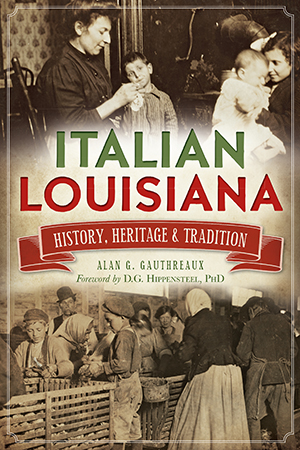 He noted that he used the words Italian and Sicilian interchangeably, while noting that many of the immigrants to Louisiana came from Sicily, or parts of Southern Italy. Taxation, poor soil conditions and plant disease were among the reasons that they came. Italians, who were known for working in a hot, humid climate, were invited to come after the Civil War due to the perceived shortage of labor after the abolition of slavery. The waves of immigration were greatest during the period 1900-1910.
Gauthreaux noted that Italians did not hold the same prejudices as the native Caucasians and generally had good relationships with African Americans. This did not always sit well with the white Louisianans.
He told us the fascinating story about David Hennessy, the New Orleans police chief who was assassinated in 1890. He notes that the saga was the subject of a 1992 HBO movie, "Vendetta." Gauthreaux said research shows that Hennessy was "one of the dirtiest cops in Louisiana history," and the real story was about mafia clans and the elites of New Orleans that were fighting over control of the docks—a lucrative business. As a result, a number of Italians were rounded up; a trial was held, and even after their acquittals, they were not released from custody but were sent back to the jail, which Gauthreaux said "was probably a set-up." A mob of 10,000 formed, stormed the jail, and the sheriff's deputies let some of the crowd members in.
The mob lynched 11 Italian prisoners, in what is the largest mass lynching in American history. They were hung from trees, dressed in their Sunday best. This shocking event almost led to a war between Italy and the United States, which Gauthreaux said Italy likely would have won due to its superior navy. In the end, $25,000 was paid to the families of the victims. In 2019, New Orleans Mayor LaToya Cantrell formally apologized and announced plans for a monument near the old jail.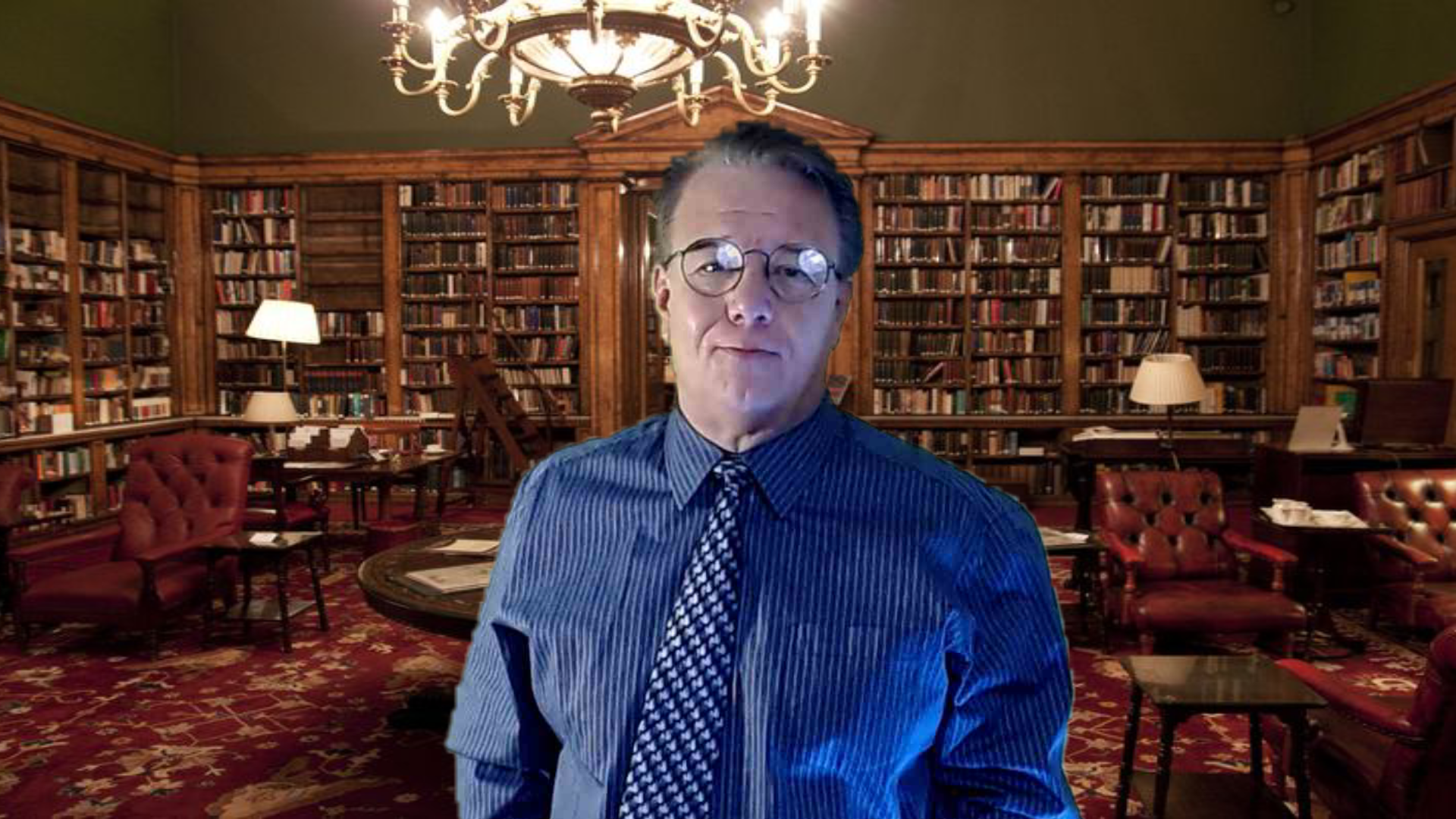 In those days, Gauthreaux noted, "extra-legal justice" happened frequently in the South and law enforcement was likely "in on it." The powers-that-be went after Italians they didn't like and got away with it. For example, in another parish, six Italians were executed for a single murder in 1921, and three Italians were lynched near New Orleans in Tallulah in 1899, in a dispute over a goat
Finally, in 1936, Robert Mestri became the first Italian mayor of New Orleans. As Italians assimilated, one became a state supreme court justice; another was the famous singer Louie Prima. And Nick LaRocca was the first person to record a jazz number. Lynn mentioned that she is related to Nick LaRocca on her mother's side. She added that her great uncles in Louisiana had a strawberry farm that was very successful, so in thanksgiving to their good fortune, they built a chapel on their property. She said the Ku Klux Klan burned it down, and after the chapel was rebuilt, burned it down again. Her great uncles had a sit-down with the Klan in their barn, which suffice it to say, did not end well for the Klan members and her relatives were not bothered again.
There was a lively discussion of the prejudices experienced not only by the Italians but also other ethnic groups, including Eastern European, Jewish and Native American.
Gauthreaux's book "Italians in Louisiana: History, Heritage and Tradition." Is available on Amazon, as is his other book, "Dark Bayou" on famous Louisiana homicides.
Many thanks to Lynn for arranging the talk and to our speaker Alan Gauthraux for a fascinating and informative discussion.
Carla Gambescia Tests Audience's Knowledge of Italian Culture
By Nancy DeSanti, 1st VP-Programs
Our first AMHS in-person luncheon program of the year was a very successful event that drew 80 people to hear Carla Gambescia, an expert on Italian culture who gave an interesting talk involving audience participation. The event was held at Casa Italiana on March 27, 2022, and it was co-sponsored by the Casa Italiana Sociocultural Center and the Casa Italiana Language School.
Carla gave us a trivia quiz to test our knowledge. She said not to worry — if we got 5 right out of 10, she said we were doing well. And the program was a good opportunity to discover new fun facts and intriguing insights.
Carla is the author of "La Dolce Vita University: An Unconventional Guide to Italian Culture from A to Z," which is a light-hearted series of mini-essays on everything from Arlecchino to Zanni. You will be able to find the answers to the trivia questions in Carla's book, which is available on Amazon.com.
She was an engaging speaker, and along the way, we learned all kinds of fun facts, such as that Caterina de Medici, after marrying a French prince and later becoming Queen of France, introduced the French not only to the fork, to the use of herbs, and to broccoli, peas and artichokes, but also to high heels (How cool is that?).
Our knowledge was tested by Carla's questions and the audience was asked to raise their hand to show their answer as she went through her PowerPoint presentation. Among the questions were:
Which was both prohibited by the Church and condemned by Venice? (a) bocce (b) perfume (c) coffee (d) Casanova's memoirs.
Which group of Venetians were not permitted to leave the Venetian lagoon on penalty of death? (a) shipbuilders (b) doctors during times of plague (c) glass blowers (d) those whose name were in the Golden Book.
Before "Bologna" became a famous sauce, did it refer to (a) a noble breed of dog (b) a Renaissance hat style (c) an intricate style of wood carving (d) a military medieval maneuver.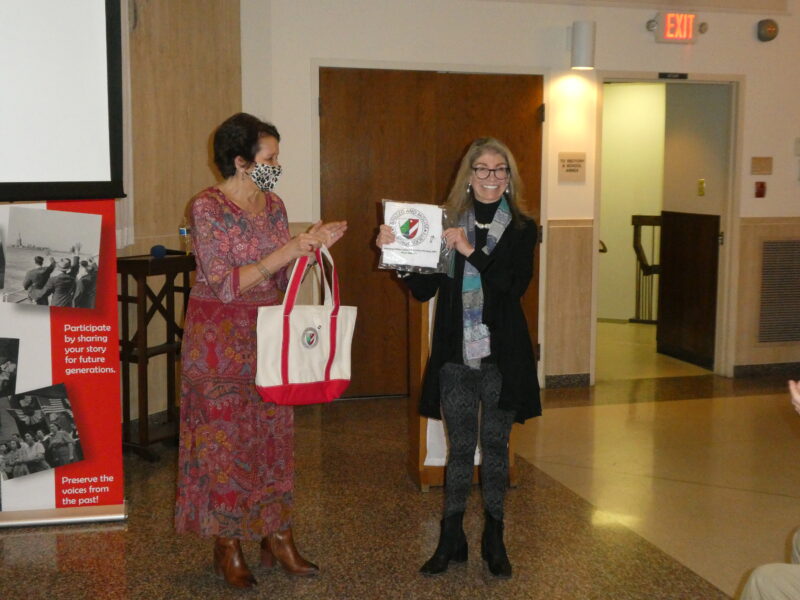 Carla, who lives in Chappaqua outside New York City, owned an Italian restaurant which she ran for 13 years.  She also had a successful career in marketing and advertising, which she said made her especially interested in Italy's "Third Golden Age" — after the Roman Empire and the Renaissance — namely, how post-war Italy morphed from the face of Il Duce to the face of La Dolce Vita and conquered the world through passion and excellence in the realms of film, fashion and design, food and wine. 
Her family's roots are in Sulmona in Abruzzo, and also Basilicata, and she traces her love for all things Italian to her parents.  Her mother loved the Italian Renaissance Masters and her father introduced her to Dante when she was 8 years old.  She said her love of Italy grew when 25 years ago, she went on a bicycle trip in Sicily, where she said, "Something magical happened — I rediscovered my roots and I fell deeply in love with the land of my ancestors."  That experience led her to take dozens of trips all over Italy.  Being very adventurous, she has hiked or biked in all 20 regions of Italy.  Carla said her next trip to Italy will be a walking tour from Lucca to Rome. 
After giving her talk and meeting some of our members, Carla said she feels part of the "Casa Italiana famiglia." We hope she will visit us again.
We would like to thank Maria D'Andrea-Yothers for arranging for the lunch from A Modo Mio, all those who helped serve the lunch, and all those who donated raffle prizes and bought tickets.
Members Take 'Field Trip' to Sistine Chapel Exhibit, Share Meal
By Carmine James Spellane
On April 2, some 20 AMHS members ventured to Tyson's Corner Center in Virginia to see a special exhibit "Michelangelo's Sistine Chapel." This unique exhibit used modern technology to allow the visitor to see the art of the Sistine Chapel from the close-up perspective of its creator, Michelangelo.
The excursion was organized by AMHS Board Member Chris Renneker who facilitated the purchase of a group discount rate for tickets. Visitors described the exhibit as "magnificent, moving and informative."
Following their virtual visit to one of the world's great masterpieces, the group met for lunch at the Italian Oven in McLean for a shared meal and conviviality. After a cold Covid winter, the outing was a tonic for all who participated. The Society will explore holding more such events in the near future.
May/June 2022