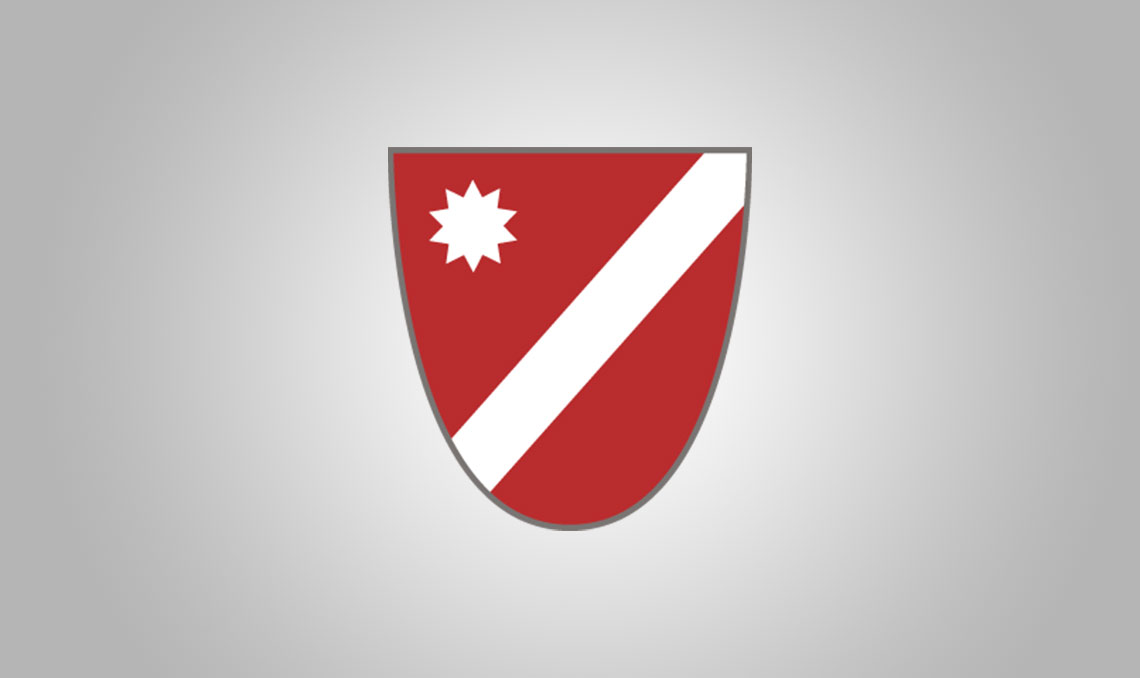 Province of Campobasso, Region of Molise
The beautiful town of Campomarino is located in the province of Campobasso. It has approximately 8,057 inhabitants known as Campomarinesi. The Campomarino comune includes the seaside tourist resort of Campomarino Lido, just above sea level, and the village of Campomarino itself, located on a hill behind it.
Among groves of olive trees and near a wide, beautiful beach, the town, which is on the borderline with the province of Foggia in Puglia, enjoys a spectacular view of the Biferno valley, as far as the Tremiti Islands.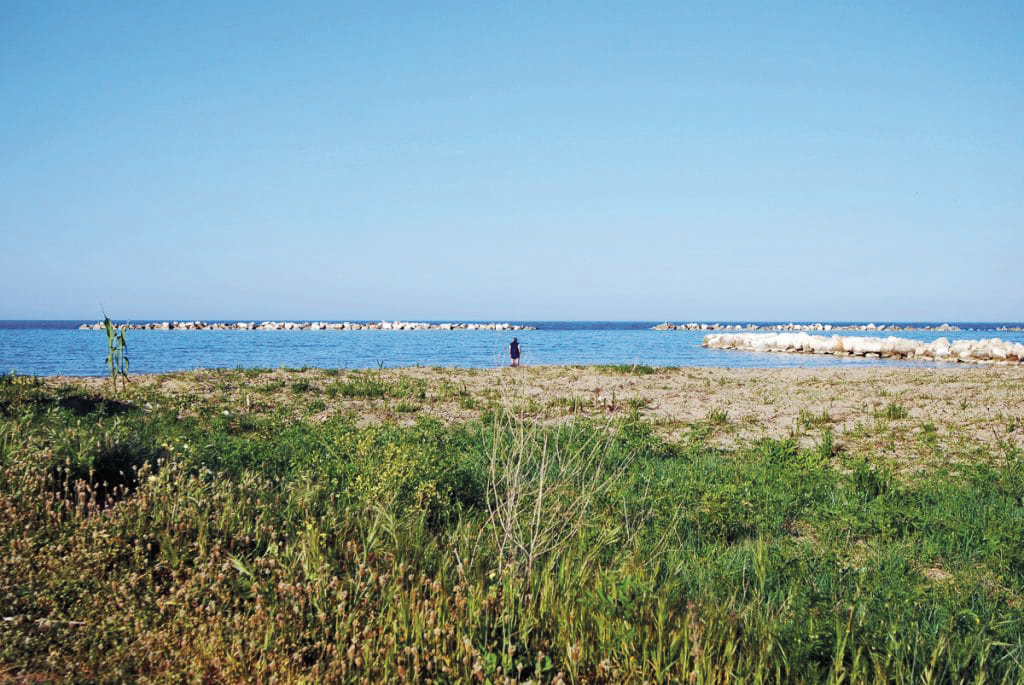 The very ancient origin of the town is indicated by the bronze items from the 12th century B.C. found in the area of Defensola, which was probably the site of a Roman colony called Cliternia. It was under many feudal lords, with the last being the Di Sangro family in the 16th century
Campomarino's enchanting landscape can be admired from the terrace near the ancient village and the church of Santa Maria a Mare. Until a few decades ago, the town was populated by people of Albanian origin, who were known as very good farmers. Their language is still spoken there.
Located near the town, Campomarino Lido is now a favorite place for summer seaside tourism. With its tourist port and its beaches surrounded by pine forests that reach to the mouth of the Biferno River, it is now considered a beautiful recreational destination.
Today, Campomarino is also a town which produces good wine, especially the variety known as Tintilia.
Campomarino is famous for its tratturo, the pastoral route for the migration of sheep between summer and winter pastures. The tratturo from L'Aquila to Foggia, 244 kilometers long, is the most important of the five Regi (Royal) Tratturi, which is why it is also called Tratturo Magno. The section crossing Campomarino is the last one in Molise. The tratturi are considered an important monument of the social and economic history between the Abruzzese-Molisano Apennines and Tavoliere delle Puglie, preserved for seven centuries.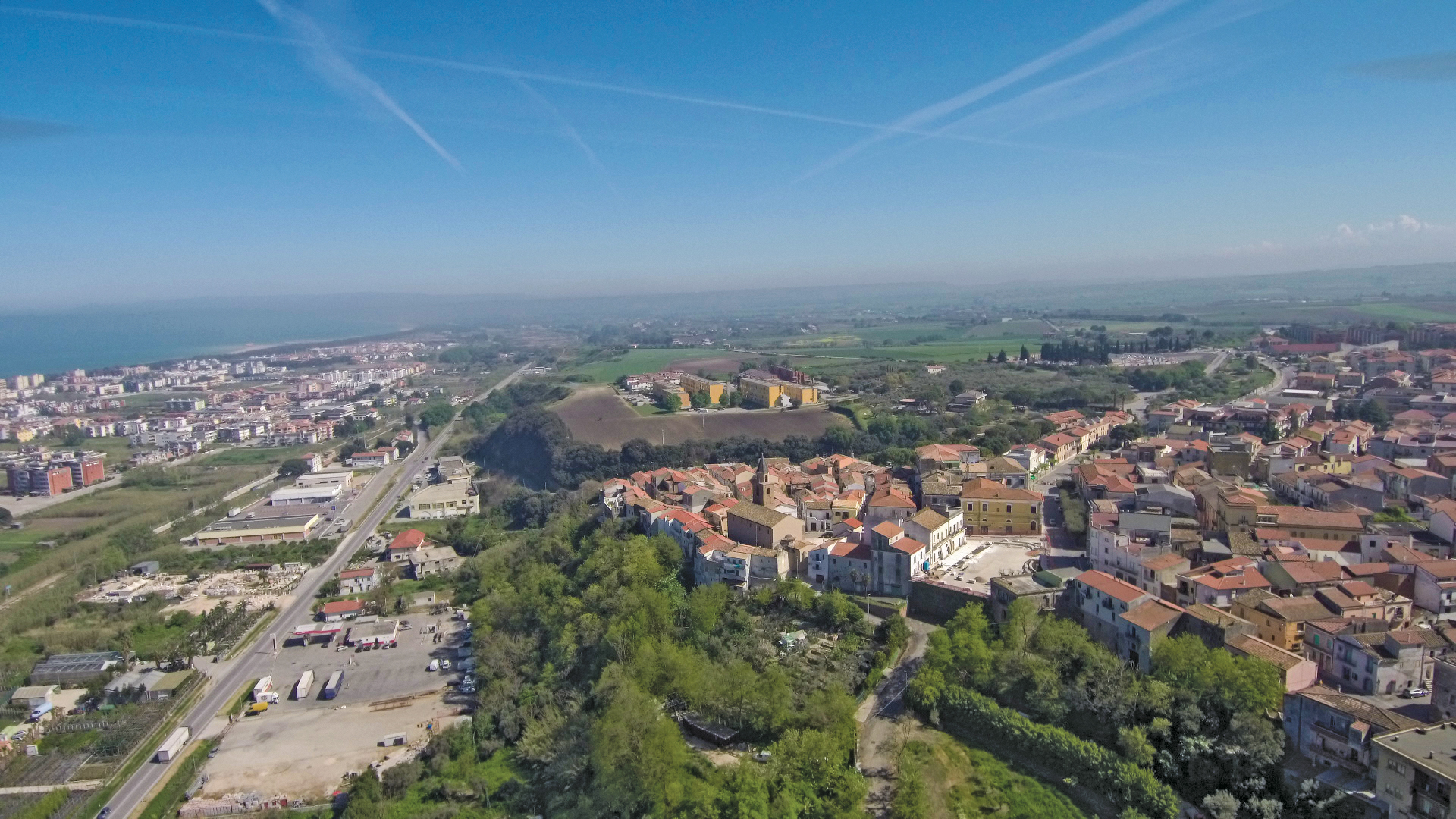 The Tratturo Magno brought enormous herds from the mountains of Gran Sasso, Sirente and Majella to the wide pastures of the Tavoliere, often touching the Adriatic coast. This is the only tratturo where sheep and shepherds reached the sea. The route of the Tratturo Magno starts at the Church of Santa Maria di Collemaggio in L'Aquila, enters Molise, goes to the Fortore River and reaches the Tavoliere, where it ends in Foggia, meeting the tratturo from Celano.
Still today, along the route, you can see several countryside churches or chiese tratturali meant for the rest and comfort of shepherds, like the church of San Paolo di Peltuinum and Santa Maria dei Cintorelli, where the Tratturo Centurelle-Montesecco starts. The Tratturo L'Aquila-​Foggia has been recently studied by the Abruzzese Associazione Tracturo 3000, which since 1997 has been organizing trekking routes divided into nine stages along the pathway.
What to See
The 12th century church of Santa Maria a Mare with beautiful columns, an ancient crypt, and frescoes of St. Demetrius fighting the Saracens and of St. Nicholas.
Important Dates
July 24 — Feast of St. Catherine, the patron saint
Italiano

Tradotto da Ennio Di Tullio
Provincia di Campobasso, Regione Molise
Il bellissimo paese di Campomarino si trova in provincia di Campobasso. Conta circa 8.057 abitanti conosciuti come Campomarinesi. Il comune di Campomarino comprende la località turistica balneare di Campomarino Lido, poco sopra il livello del mare, e lo stesso paese di Campomarino, posto su una collina alle sue spalle.
Tra uliveti e in prossimità di un'ampia e bella spiaggia, il paese, che si trova al confine con la provincia di Foggia in Puglia, gode di una vista spettacolare sulla valle del Biferno, fino alle Isole Tremiti.
L'antichissima origine del paese è indicata da oggetti in bronzo del XII secolo a.C. rinvenuto nella zona di Defensola, che probabilmente era sede di una colonia romana denominata Cliternia. Fu sotto molti feudatari, ultimo dei quali la famiglia Di Sangro nel 16° secolo.
L'incantevole paesaggio di Campomarino si può ammirare dalla terrazza vicino al borgo antico e alla chiesa di Santa Maria a mare. Fino a pochi decenni fa il paese era popolato da persone di origine albanese, conosciute come ottimi contadini. La loro lingua è ancora parlata lì.
Situato nei pressi del centro abitato, Campomarino Lido è oggi una delle mete preferite del turismo balneare estivo. Con il suo porto turistico e le sue spiagge circondate da pinete che arrivano fino alla foce del fiume Biferno, è oggi considerata una bella meta di svago.
Oggi Campomarino è anche un paese che produce del buon vino, in particolare dal vitigno noto come Tintilia.
Campomarino è famosa per il suo tratturo, la via pastorale per la migrazione dei greggi tra i pascoli estivi e invernali. Il tratturo da L'Aquila a Foggia, lungo 244 chilometri, è il più importante dei cinque Tratturi Regi, per questo è anche chiamato Tratturo Magno. Il tratto che attraversa Campomarino è l'ultimo in Molise. I tratturi sono considerati un importante monumento della storia sociale ed economica tra l'Appennino Abruzzese-Molisano e il Tavoliere delle Puglie, conservato per sette secoli.
Il Tratturo Magno portava enormi mandrie dai monti del Gran Sasso, Sirente e Majella agli ampi pascoli del Tavoliere, toccando spesso la costa adriatica. Questo è l'unico tratturo dove pecore e pastori arrivavano al mare. Il percorso del Tratturo Magno inizia presso la Chiesa di Santa Maria di Collemaggio a L'Aquila, entra in Molise, va al fiume Fortore e raggiunge il Tavoliere, dove termina a Foggia, incontrando il tratturo di Celano.
Ancora oggi, lungo il percorso, si possono vedere diverse chiese campestri o chiese tratturali destinate al riposo e al conforto dei pastori, come la chiesa di San Paolo di Peltuinum e di Santa Maria dei Cintorelli, dove ha inizio il Tratturo Centurelle-Montesecco. Il Tratturo L'Aquila-Foggia è stato recentemente studiato dall'Associazione Abruzzese Tracturo 3000, che dal 1997 organizza percorsi di trekking suddivisi in nove tappe lungo il percorso.
Le attrazioni del luogo:
La chiesa di Santa Maria a Mare del XII secolo con belle colonne, un'antica cripta e affreschi raffiguranti San Demetrio in lotta contro i Saraceni e San Nicola.
Date da ricordare:
24 luglio — Festa di Santa Caterina, patrona
March/April 2022