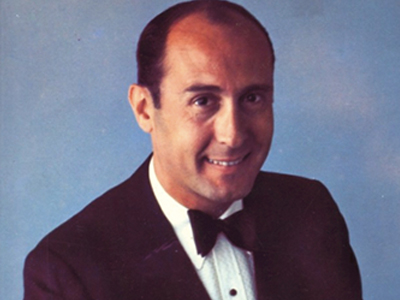 Henry Mancini: Legendary Composer of Music for Films and TV
By Joseph "Sonny" Scafetta, Jr.
---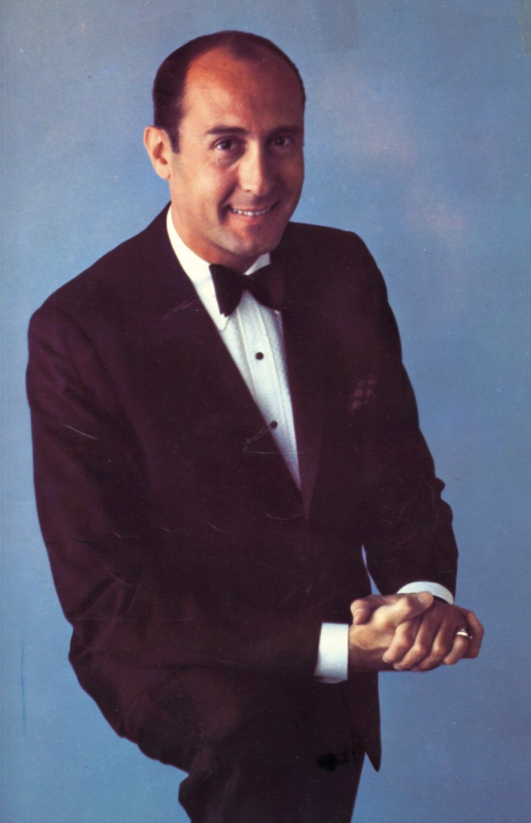 From the cool, mischievous opening bars of the "Pink Panther" to the wistful strains of "Moon River," to the driving beat of the theme from Peter Gunn, Henry Mancini gave the world some of the most memorable music ever written for films and television. This musical genius had roots in both Abruzzo and Molise.
Enrico Nicola Mancini was born in the Little Italy section of Cleveland, Ohio, on April 16, 1924. His father Quintiliano, an amateur musician, had emigrated from the community of Scanno (population 1,883 in the 2015 Census) in the province of L'Aquila in the region of Abruzzo in 1910 at age 17. His mother, Anna Pece, had emigrated as an infant with her family from the community of Forlì del Sannio in the province of Isernia in the region of Molise.
When Enrico was a toddler, the family moved to West Aliquippa so that his father could work in the nearby Jones & Laughlin Steel Mill in Pittsburgh, Pennsylvania. Enrico started studying the piccolo and flute at age eight. While still in high school, he began studying music under Max Adkins, the orchestra conductor for the Stanley Theater in Pittsburgh. After graduating from Aliquippa High School in June 1942, he changed his first name to Henry and attended the School of Music at Carnegie Institute of Technology (now Carnegie Mellon University) in Pittsburgh. In January 1943, he transferred to the Juilliard School of Music in New York City. After classes ended in June 1943, he enlisted in the U.S. Army Air Forces. While in basic training in Atlantic City, New Jersey, he met several musicians being recruited by band leader, Glenn Miller, who recommended to Henry's superiors that he be assigned to the 28th Air Force Band. After Miller's death in an airplane crash in December 1944, Henry was re-assigned to the 1306th Engineers Brigade fighting in France. Before World War II ended in Europe in May 1945, he helped to liberate the Mauthausen-Gusen concentration camp in Austria. After three years of service, he was honorably discharged in June 1946.
Henry then went to work as a pianist and arranger for the new Glenn Miller Orchestra led by Tex Beneke. After a year, he left the orchestra and moved to Hollywood. In September 1947 at age 23, he married Virginia "Ginny" O'Connor, a singer with the new Glenn Miller Orchestra. They had three children. With his bride's encouragement, he began private music studies with composer Mario Castelnuovo-Tedesco. He also began writing music for radio programs and composing arrangements for night club acts. To ensure a steadier income for his growing family, Henry joined the music department of Universal-International Studios in 1952. There he began composing music and songs for films. His score for The Glenn Miller Story won him his first Academy Award nomination in 1954. The last score which he wrote for the studio was for the film Touch of Evil that was released in early 1958. Overall, he composed music and songs for about 100 films until the studio disbanded its music department in mid-1958.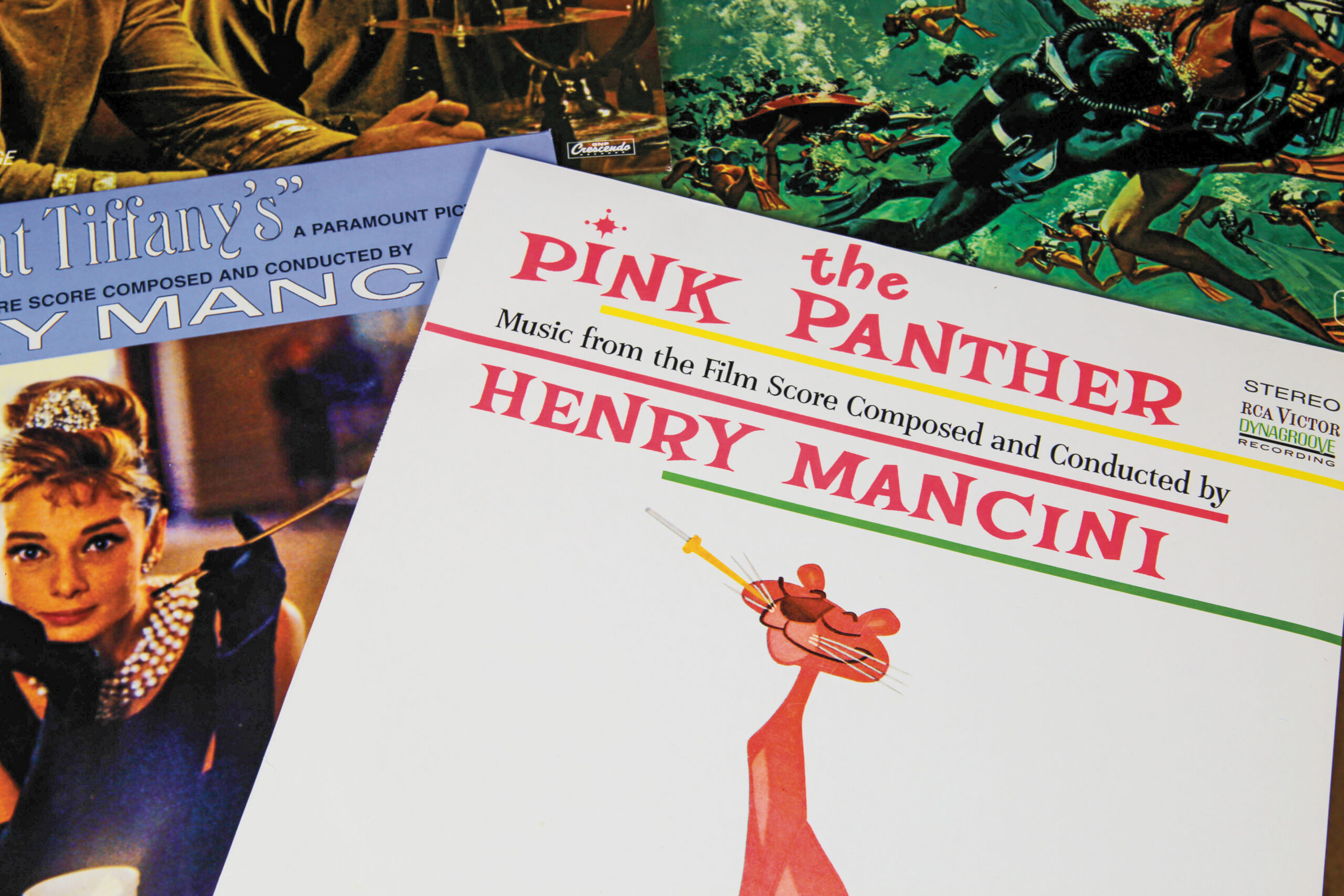 Blake Edwards, a producer, asked the freelancing Mancini to wrote a score for a new TV detective series to be called Peter Gunn. RCA-Victor then released an album, Music from Peter Gunn. Before the end of 1958, it won Mancini two Grammy Awards for best album and best arrangement. In 1959, Edwards produced another TV detective series called Mr. Lucky. The album, Music from Mr. Lucky, earned Mancini two more Grammys for best arrangement and best orchestra performance in 1960. Mancini also won a third Grammy that year for another album entitled The Blues and the Beat. Edwards's next film was Breakfast at Tiffany's and Mancini's music garnered five more Grammys and his first two Oscars, one for best original score and the other for the best song which was "Moon River." In 1962, Mancini provided music for the films Experiment in Terror and Hatari! which had the theme song "Baby Elephant Walk" that won him another Grammy. That year he also published a book entitled Sounds and Scores: A Practical Guide to Professional Orchestration. Before the year was up, his collaboration with Edwards led to the theme song for Days of Wine and Roses winning Mancini another Oscar for best song. In 1963, Mancini's theme song for the romantic mystery movie Charade, directed by Stanley Donen, won him another Oscar nomination for best song. When Edwards started The Pink Panther comedy movie series in 1964, Mancini composed the music. Other popular films for which Mancini wrote the music were Dear Heart directed by Delbert Mann in 1964, The Great Race directed by Donen in 1965 and Two for the Road directed by Donen in 1967. Mancini's arrangement and recording of the "Love Theme from Romeo and Juliet" was a number one hit single on the Hot 100 for two weeks in June 1969.
Mancini's fourth and last Oscar was won for best score with the music for Victor/Victoria directed by Edwards in 1982. Mancini also scored many TV movies, such as The Thorn Birds in 1983. In 1989, he published his autobiography Did They Mention the Music? Also in 1989, he received the Golden Plate Award from the American Academy of Achievement. Mancini died of pancreatic cancer in Los Angeles on June 14, 1994, two months after his 70th birthday.
Overall, Mancini was nominated for 72 Grammys and won 20. He was also nominated for 18 Academy Awards and won four. In addition, he was nominated for two Emmys and he won one Golden Globe. Mancini recorded 90 albums, eight of which were certified gold by the Recording Industry Association of America. He was also a concert performer, sometimes conducting about 50 engagements per year, resulting in about 600 symphony performances during his lifetime.
In 2001, the American Society of Composers, Authors and Publishers (ASCAP) Foundation established the Henry Mancini Music Scholarship which has been awarded annually. On April 13, 2004, the U.S. Postal Service honored him with a 37-cent commemorative stamp which shows him conducting in front of a list of some of his most popular movie and TV themes while the Pink Panther in the lower left corner points to Mancini.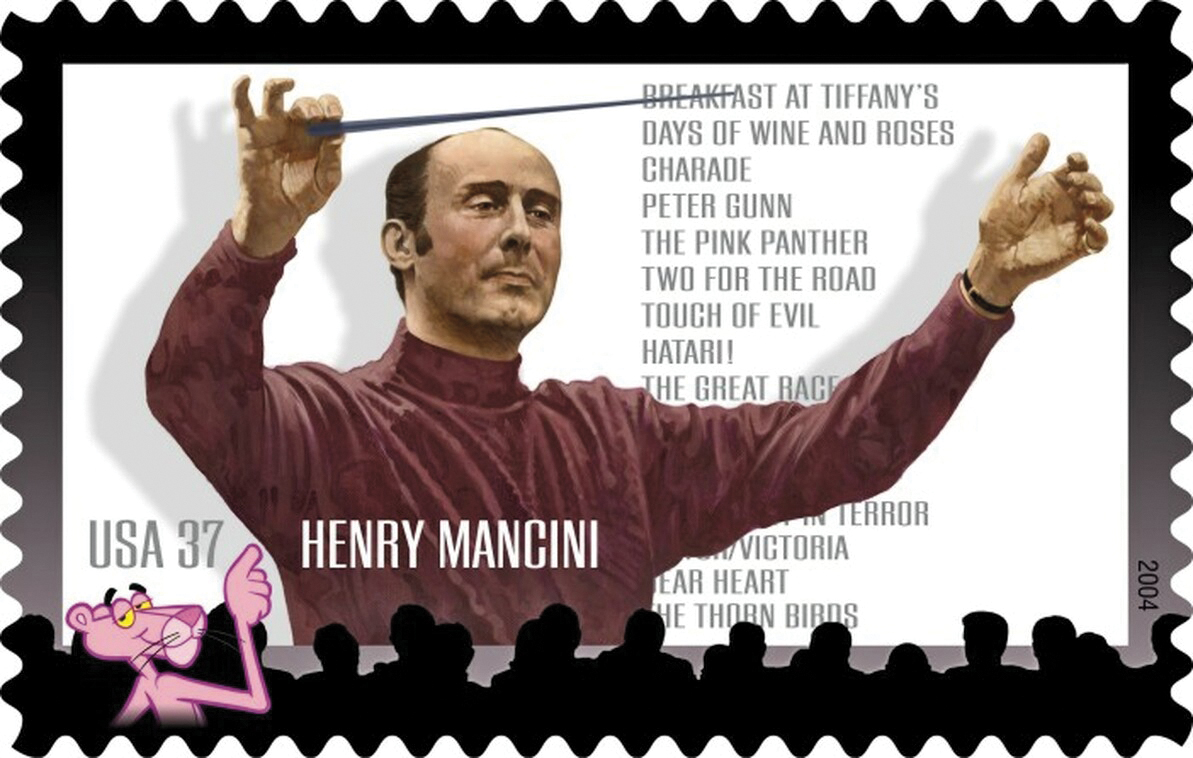 March/April 2022