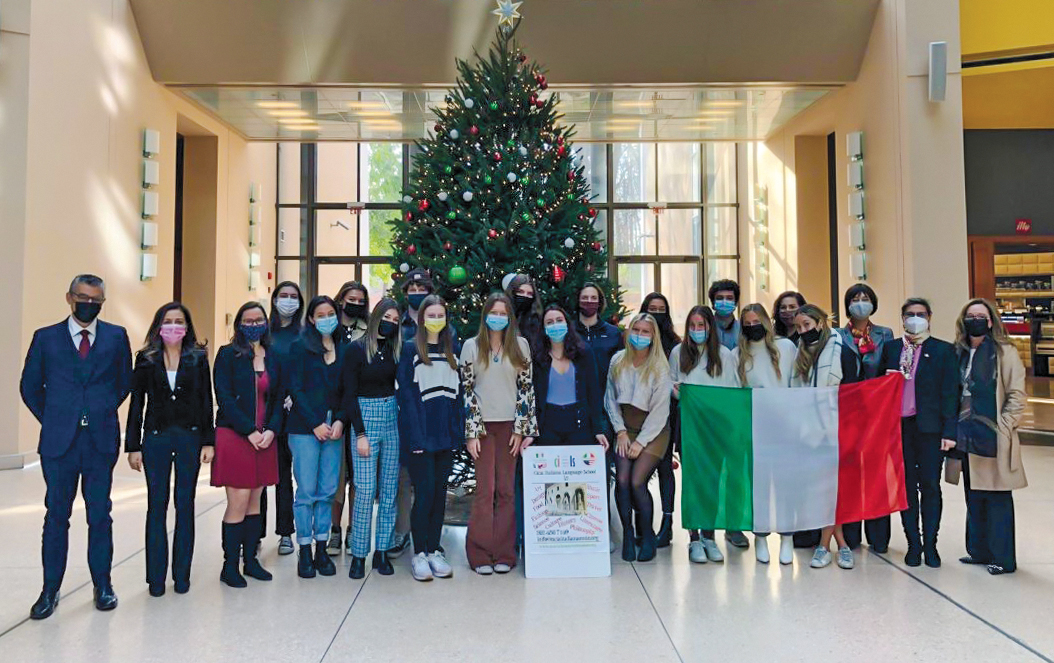 U.S., Italian High Schools Launch Twinning Project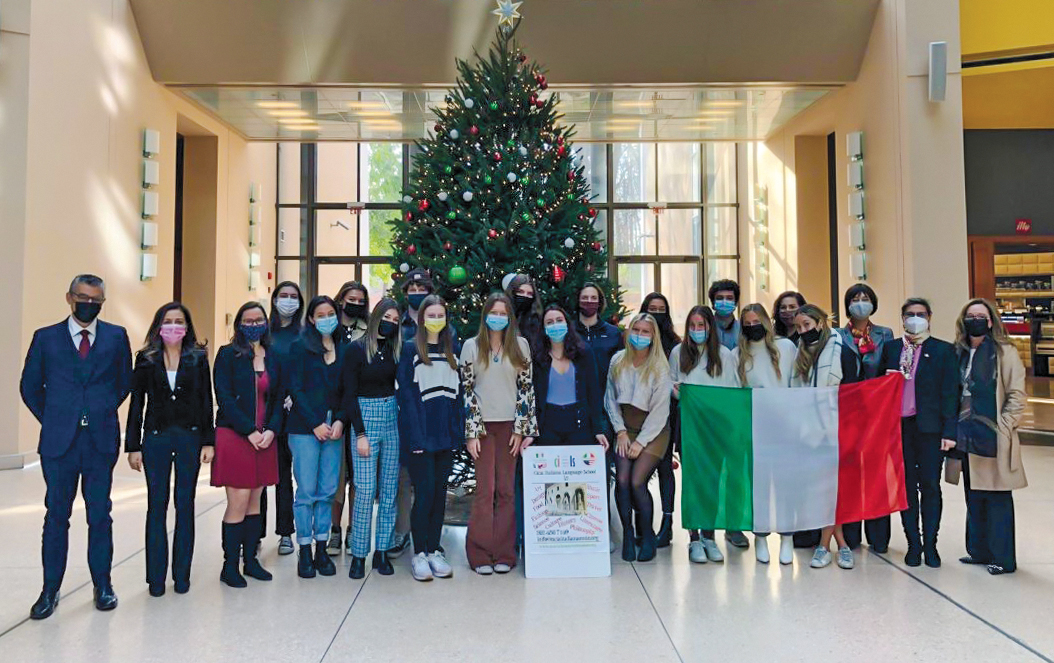 On December 9, 2021, the Italian Embassy in Washington, D.C., hosted a meeting as part of an exciting twinning project between two high schools — one in Maryland and one in Italy. The project is part of the Embassy's goal of promoting the study of the Italian language among U.S. students and deepening the cultural ties between young people in the U.S. and Italy.
The meeting, which took place in the Embassy auditorium, brought together students from the two participating high schools: Annapolis High School in Annapolis, Maryland and the Parentucelli/Arzelà high school in the city of Sarzana, which is located in the province of La Spezia in Italy's Liguria region. The Italian students participated in the meeting virtually while the students from Annapolis High School were present in person.
The twinning project aims to build a bridge connecting the cities of Washington, D.C., Annapolis, Maryland, and Sarzana, Liguria. In particular, it aims to promote the study of Italian in the Washington metropolitan area and the study of English in Sarzana. Students will increase the knowledge of their target language by studying each country's history, culture, art and music. They will also have the opportunity to take part in language and cultural exchanges, during which they will be able to stay with a host family. In this way, they will both enhance their Italian/English language skills and act as ambassadors by spreading knowledge of their native language and culture. Key partners in the project include the promotional body of the Casa Italiana Language School, the city of Sarzana, and the Italian Ministry of Foreign Affairs and International Cooperation (through its generous funding).

Dr. Paola Corneo, Director of the Casa Italiana Language School, opened the meeting by thanking the principals and teachers of the two schools for their hard work in setting up the project. In the case of Annapolis High School, the Italian teacher is AMHS member Maria LaVerghetta, who accompanied the Annapolis High students to the meeting. Representing the Embassy were the First Counselor Domenico Bellantone and the head of the Education Office Maria Fusco. Counselor Bellantone addressed the group in attendance, pointing out to the students that this project would likely be their introduction to the world of international relations and that they would be able to increase their mutual understanding of each other's culture while improving their speaking and listening skills. The Mayor of Sarzana, Cristina Ponzanelli, also addressed the group. She underscored her city's full support for the project and conveyed the greetings of the Governor of the region of Liguria, Giovanni Toti.
Students at both Annapolis High School and Parentucelli/Arzelà high school are excited about the opportunities that lie ahead. These opportunities are a good example of what can be accomplished in the teaching of foreign languages and cultures when teachers, schools, municipal and regional authorities all work together.
March/April 2022