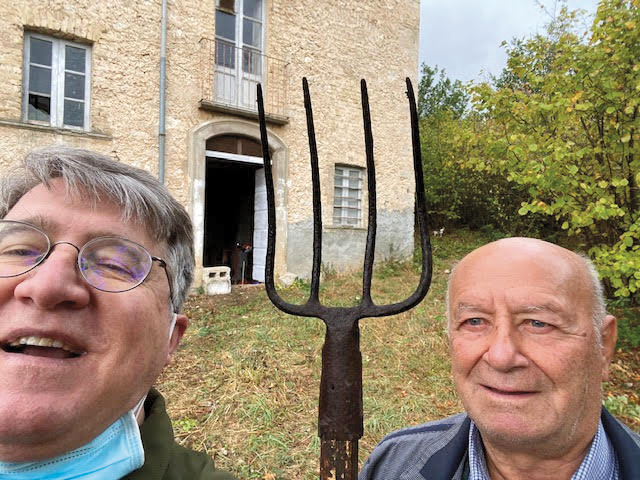 AMHS Member Willy Meaux Returns to His Roots in Abruzzo
By Nancy DeSanti with Willy Meaux
---
AMHS member Willy Meaux recently took the plunge and bought a farmhouse and surrounding land in Abruzzo, in his ancestral hometown, Bugnara. It seems Willy and his wife Mary Bernard chose well, since a few years ago, the town was named one of the most beautiful in Italy (i borghi più belli d'Italia).
In December 2019, just before the COVID pandemic hit, Willy made his offer on the farmhouse and land. He said what motivated him to act was a presentation at the Italian Embassy encouraging investment in Italy, especially in cities with a population under 20,000.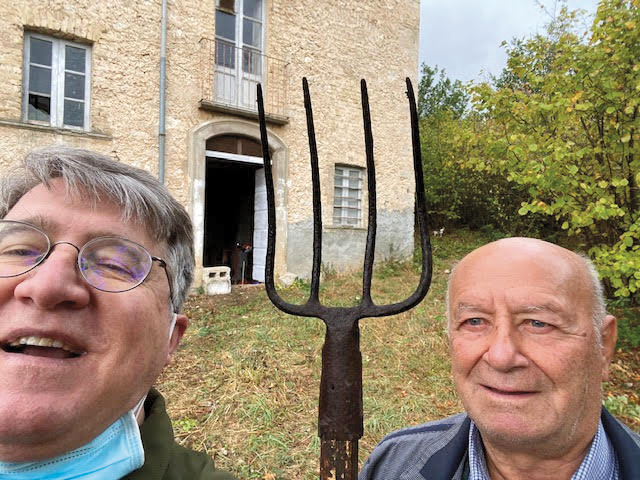 And now Willy and Mary are the proud owners of a casale (farmhouse) and farm in Bugnara, in the province of L'Aquila, located just a few kilometers up the mountains from Sulmona. They enjoy harvesting hazelnuts, olives for oil, and working with family members who have wine grapes. Eventually, Willy plans to establish his own vineyard on his land. He also enjoys hunting for truffles that are found in abundance among the oak trees on his farm. Willy credits his grandfather with inspiring him to "come home" to Bugnara, a place he has been visiting since he was 8 years old.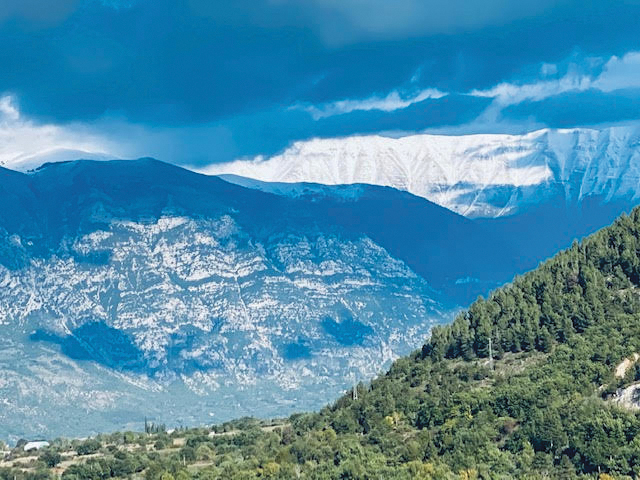 He found that it was quite hard to navigate the bureaucracy in Italy, but with the help of an excellent attorney, he got it done without even being in the country for most of the preparations and the final transaction. He said the main impact COVID had was in slowing everything down, so it took 15 months from the time of his original offer to complete the transaction.
Willy, who was president of the Vespa Club in Washington, D.C., said he will definitely buy a Vespa as his very first vehicle purchase. He said he loves riding a Vespa in this beautiful area, which has the National Park of the Maiella very close to his house, and the National Park of the Gran Sasso just beyond. He said Mary has plans to buy a good 4-wheel-drive car that can manage the very mountainous area. He also wants to buy a tractor for his farm.
Willy said he and his wife really enjoy the excellent cultural and agricultural events sponsored by Bugnara. The natural beauty of the area is its greatest wealth, he said, but the town is also rich in cultural assets. For example, it hosts a major flower festival known throughout the region. For olive producers and grape growers, there are excellent presentations with some of the best agricultural experts assigned to the region of Abruzzo. All the farmers gather for these special presentations, he noted.
And he said the city has a wonderful museum where, for example, a donkey-driven olive press built in 1898 was rebuilt to its original condition as an exhibit. He said his grandfather Donato Iandimarino would have been one year old when this olive press was built, and no doubt as a young man helped his father deliver his olives to be pressed by that very machine.
His grandfather immigrated to the United States in 1914, following in the footsteps of his brother Antonio. Willy's grandfather married Algera Martinelli Iandimarino whose family is originally from Lettopalena, a village in the province of Chieti not far from Bugnara, located on the other side of the Maiella mountain in Abruzzo.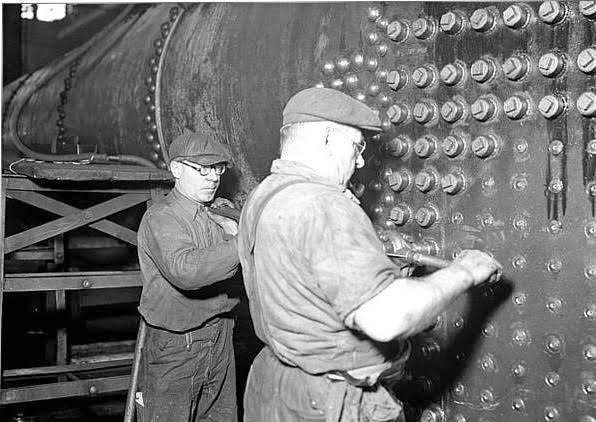 Willy said he realized during his first trip to Bugnara at the age of 8 that his grandfather's spirit was ever present in Bugnara, and that his grandfather had never really left, even though he spent most of his life in America. To Willy, his grandfather, a boilermaker for the Pennsylvania Railroad, was an inspirational man and a true farmer in his heart.
Asked how hard it was to deal with the building and restoration project on his property, Willy commented: "Rebuilding a house and restoring farmland is nothing compared to the incredible challenge my Italian ancestors experienced to come to America. The Italian immigrants to America were the boldest, strongest, the youngest, the most courageous, and they built America in the last century. I only hope I can make as much of a contribution to Bugnara as my grandfather made to America."
It's not just a farmhouse he is restoring; Willy said — he is building a bridge for his entire family to come home to Bugnara, to Italy. The beautiful Adriatic Sea and Pescara are less than an hour away, he noted. He said Mary loves going to the open market in Sulmona in Piazza Garibaldi, just a few kilometers down the mountain. And Willy said he and his wife get to go to the Chiesa della Madonna della Neve in Bugnara — the church where they were married in 1987.
For a related article on Bugnara in this Notiziario, see "Bugnara: Province of L'Aquila, Region of Abruzzo."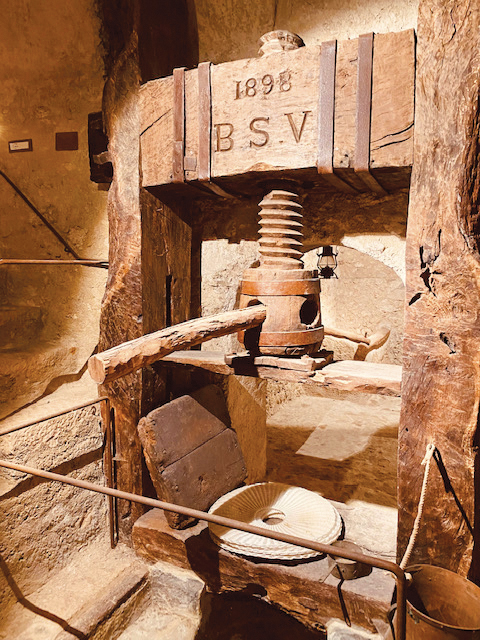 March/April 2022