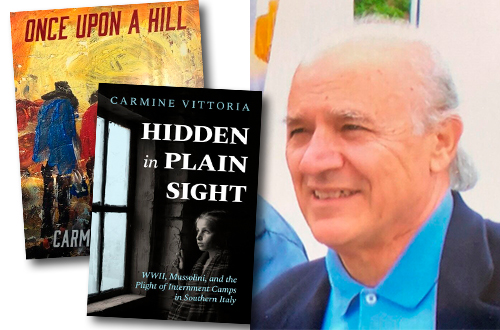 Professor Carmine Vittoria Returns to Discuss Two New Books
By Nancy DeSanti, 1st Vice President-Programs
---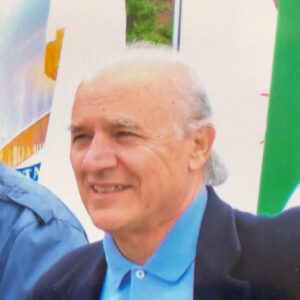 AMHS is pleased to present Professor Carmine Vittoria as the speaker at our next luncheon program at Casa Italiana on Sunday, September 10, 2023, at 1:30 p.m.
AMHS members may recall that Professor Vittoria gave us a talk in June 2019, just after he had finished his took "Bitter Chicory and Sweet Espresso," his own story of hardship and survival as a boy growing up in the small town of Avella near Napoli before, during, and shortly after World War II.
He spent two years writing the book, whose title is a metaphor for the hard times and better times during the period 1940-1949. He told this human and military story from the point of view of what a young boy saw and heard then in the town of Avella. His own family endured many hardships, but he likes to quote the Neapolitan credo "ci arrangiamo" (we manage by ourselves).
More recently, during his retirement in Florida, Professor Vittoria has written two historical fiction books, which he will discuss in his talk.
The first book, "Once Upon a Hill," fuses historical facts with personal stories. It is a story of corruption and camaraderie in Boston's predominantly Italian-American North End, where Professor Vittoria lived for many years. He tells the story of two Italian immigrants from the Naples area. They follow two distinct paths at a time when mob ties were commonplace and immigrants struggled to acclimate to a new country.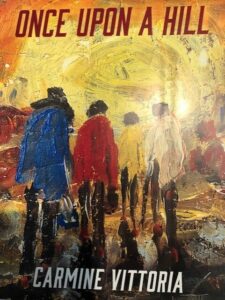 With one entering academia and the other entering the Mafia, the two individuals in the book eventually find their way back to each other through the most unconventional circumstances.
The lives of the main characters are intertwined with a corrupt political and social landscape. In a tumultuous period of American history, the book describes the struggle to provide and survive. The struggle was one that many immigrants faced daily as they attempted to navigate their newfound surroundings.
The second book, "Hidden in Plain Sight," is a gripping tale of survival and resilience, shining a light on the plight of Jewish and other internees and their relations with townspeople in remote areas of Calabria and elsewhere in southern Italy. They were caught in the crossfire of warring armies during World War II. The book describes how, despite the turmoil and chaos of war, a special kind of empathetic connection emerged between these two communities, and how their lives became entangled in unexpected ways.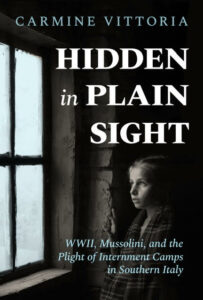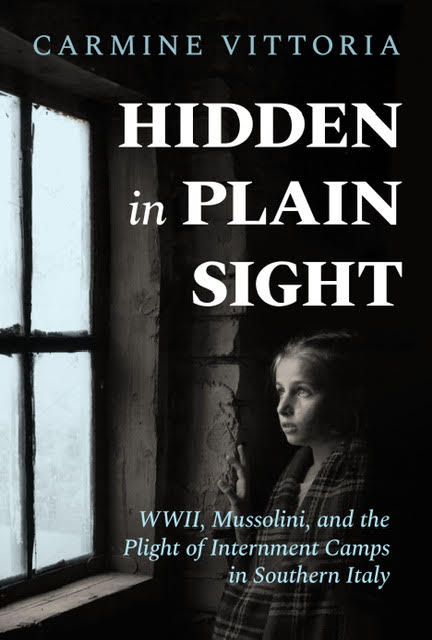 After the war, Professor Vittoria himself left his home in Avella to come to the United States. Eventually, he taught applied physics for 32 years at Northeastern University in Boston where he established a world-class research laboratory in the development of new microwave films. He also worked at the Naval Research Lab for 20 years on projects involving microwave magnetic materials and Stealth bomber technology. While working on this technology, he obtained a patent which remains secret to this day, for which he was paid $50 by the U.S. Government.
Professor Emeritus Vittoria received his Ph.D. in applied quantum physics from Yale University in 1970. He is the author of four scientific books and over 500 scientific publications in peer-reviewed journals. He has been granted over 25 patents which have been cited more than 10,000 times. His four scientific books have been distributed worldwide in universities and libraries. He also wrote a book on soccer. For over 25 years, he has been a champion bocce player. In his retirement, he plants fig trees and runs a bridge club.
His story is a remarkable one and Professor Vittoria will share some of it with us.