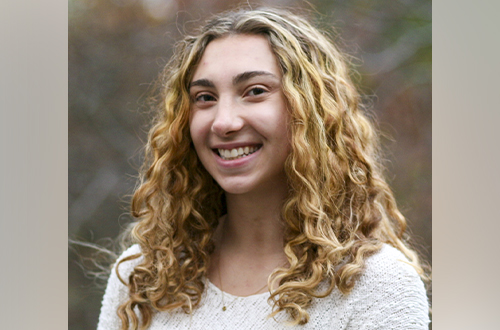 Scholarship Winners Express Their Gratitude
By Ray LaVerghetta, President and Scholarship Committee Chair
---
As announced in the previous edition of our Notiziario, we have six scholarship winners for the 2023-2024 academic year: one AMHS scholarship winner, Sofia DeLuca, and five winners of the Angela Lastrico Raish scholarship: Giorgio Consolati, Lauren Barchi, Sonia Fortezza, Amanda Murro, and Javera Chaudhry.
Sofia is a rising senior at George Washington University, where she is majoring in Political Science and minoring in Italian Language and Literature and Peace Studies. She is from New York and her family has roots in Campania and Veneto. Giorgio is a student in the Doctoral Program in Music at The Peabody Institute in Baltimore, where he is majoring in flute. He is a native of Milano and his family has roots in Lombardy and Campania. Lauren is a Doctoral Program of Musical Arts student at Rutgers University, majoring in voice performance. She is from New Jersey and her family has roots in Campania, Basilicata, and Piedmont. Sonia is a Masters student at Montclair State University. She is from New Jersey and her family has its roots in Sicily and Puglia. Amanda is a graduate student at Montclair State University, majoring in music education and saxophone. She is from New York with family roots in Sicily and Campania. Javera is a rising senior at the Mason Gross School of the Arts in Rutgers University, where she majors in music education with a concentration in voice. She is from New Jersey and her family has roots in Tuscany and Sicily.
Below we present the written expressions of gratitude from this year's winners as well as, for the music scholarship recipients, a link to a performance video.
Sofia DeLuca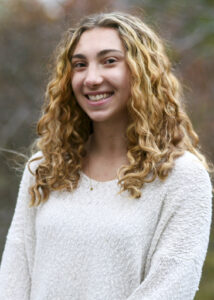 To all members of the Abruzzo and Molise Heritage Society:
Wow! My name is Sofia DeLuca, and I am honored to have been selected as a 2023-2024 AMHS scholarship recipient. I want to take this opportunity to thank the members of the Society who made this possible. I am truly grateful for this recognition. As an Italian American, studying Italian at George Washington University has given me the chance to connect with my Italian ancestry like never before. I am incredibly thankful for the opportunity that this scholarship gives me to continue to pursue my passion of studying the Italian language and culture. I am also excited to continue my studies abroad next semester in Florence, Italy, where I will be able to put my language skills to the test and visit my family in Italy. Again, thank you all for making this possible!
Sincerely,
Sofia
Giorgio Consolati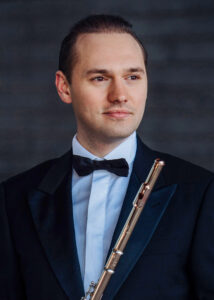 Dear Donors of the Abruzzo Molise Heritage Society:
I am writing to express my sincere gratitude to you for choosing me as a recipient of the 2023 Angela Lastrico Raish Scholarship. It is a great honor to receive your generous grant which will help fund my educational expenses. I am most grateful for your belief and support.
I am currently pursuing a Doctoral Program in Music at the Peabody Institute of the Johns Hopkins University in Baltimore, majoring in flute. I am excited to be part of this institution and to be able to keep pursuing my musical studies while performing. I am also very glad that my Italian heritage allowed me to connect with all of you in the Abruzzo Molise Heritage Society, and I am proud to be representing Italy and its culture at my school, on stage, and beyond.
Thank you again for your very important financial assistance. Receiving this scholarship will allow me to continue chasing my dreams!
Sincerely,
Giorgio Consolati
Sonia Fortezza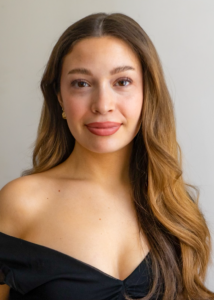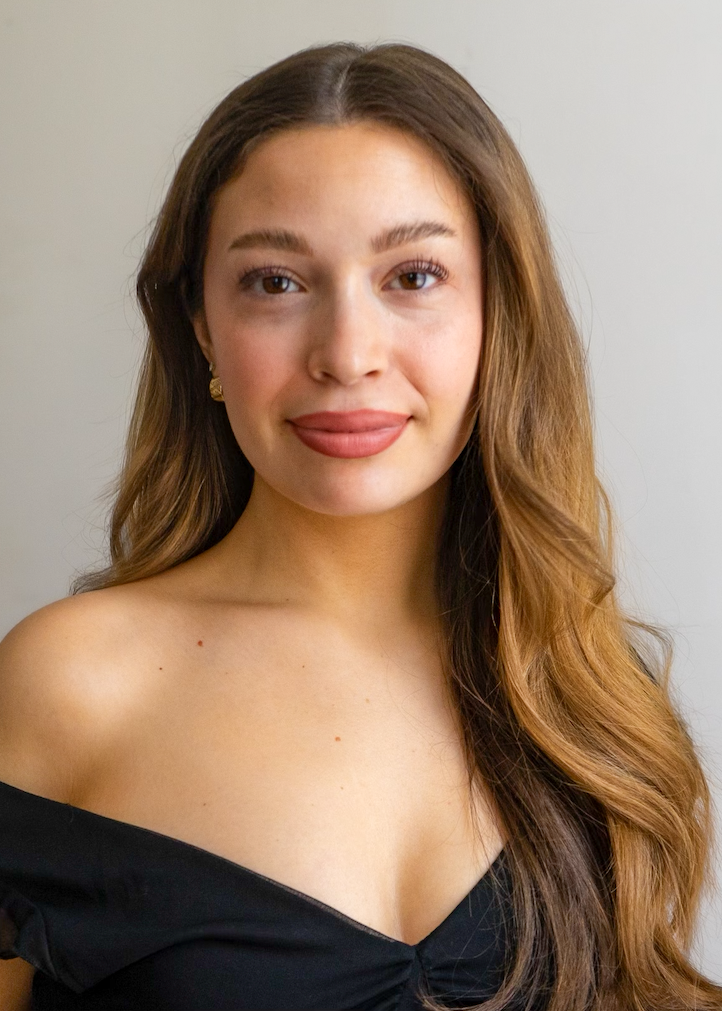 Dear Abruzzo and Molise Heritage Society:
I wholeheartedly and graciously accept the Angela Lastrico Raish scholarship for the 2023-2024 academic year. I am honored by the generosity you have shown me and so proud of my Italian heritage.
A career in the arts has always been a passion of mine, but unfortunately it is quite the gamble. This scholarship is a testament to that passion, as well as to my culture and to what makes me unique as a performer. A huge weight has been lifted for the upcoming academic year and I truly could not be more grateful. It is an honor to be recognized for my musical talents, and for that honor to come from fellow Italians is even more special.
My operatic pursuits have always been closely followed by my family. Along with being an only child, I am also an only grandchild on my father's side. To be able to pursue such a passionate and sentimental art form means everything to my Nonna and Nonno. It is their version of the American dream, so to speak, and it was made possible by their sacrifices and continued support. My Nonno, Vito, often laments that his father, Giovanni Fortezza, passed away from colon cancer the year before I was born. My great grandfather was a huge opera fanatic who never missed a show at the piazza in their hometown, Palo del Colle, in the province of Bari, and my Nonno says how incredibly proud of me his father would have been. To know that his great granddaughter is pursuing her dream of being an accomplished opera singer would have been his greatest pride.
I look forward to a successful career singing the music of some of our greatest ancestors, including Donizetti, Bellini, Verdi, Rossini, and Puccini, to name just a few. I have an amazing support system at home and at school and have been complimented on the Italianate quality of my voice and timbre. My wonderful teacher, Beth Roberts, tells me that is what will set me apart from my competitors. Due to that quality of sound, my voice is best suited to the Bel Canto repertoire, which will allow me to pursue my studies in the Italian language and culture, while fully immersing myself in the world of beautiful, Italian music.
I am excited to announce that, due to the generosity of this scholarship, I will be studying in Toscana this summer with the Lunigiana International Music Festival! I hope that the members of this community will follow my career, and I hope to one day meet all of you and to offer my thanks in person.
Volevo ringraziarvi dal profondo del mio cuore per questa borsa di studio. Grazie per aver reso i miei sogni una realtà. Grazie, grazie, grazie.
Sonia Fortezza
Lauren Barchi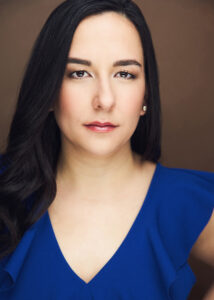 Dear members of the AMHS and the Angela Lastrico Raish team:
I want to express my sincere gratitude for being selected as a recipient of the 2023-2024 Angela Lastrico Raish scholarship. This award will help me continue my doctoral studies at Rutgers University. My Italian heritage comes from both my maternal and paternal sides. My grandmother on my mother's side immigrated to the United States from Teggiano in the province of Salerno in the Campania region of Italy. My grandfather's family on my father's side is from the city of Torino which is the capital city of the Piedmont region. My Italian heritage made me appreciate family traditions. I grew up having antipasto, homemade manicotti, and zeppole at family gatherings. For Christmas Eve, we have the feast of seven fishes, and for Easter, my mother makes pastiera napoletana and pizzagaina.
Music was an important part of my childhood. I was fortunate to start voice lessons when I was around thirteen years old. It was my first real introduction to the Italian language since many of the pieces I learned were Italian. The instant connection I felt to the language and music inspired me to continue my studies in singing and opera. My goal has always been to pursue a career in performance and teaching. I am currently working on my Doctorate of Musical Arts at Rutgers University. While in school, I have performed in two solo recitals, two operas, and was the soprano soloist in Handel's Messiah. At the beginning of this year, I performed the role of Mimì in La bohème. One of my recitals was music written by women and included four Italian composers: Claudia Sessa, Francesca Caccini, Barbara Strozzi, and Marianne Martinez. Currently, I am an adjunct professor at Long Island University and the music director at the Professional Youth Theatre. I love to share what I have learned from my studies with a new generation of students. After graduating, I want to obtain a tenure track voice professorship and to continue performing.
With the help of the Angela Lastrico Raish scholarship and the support of the Abruzzo and Molise Heritage Society, I will advance in my doctoral studies and be a step closer to achieving my goals. I am proud of my Italian heritage and honored to be recognized as an Italian-American opera singer.
Grazie di cuore,
Lauren Barchi
Javera Chaudhry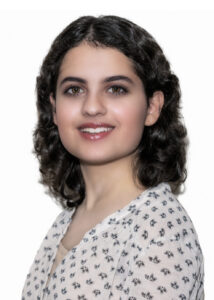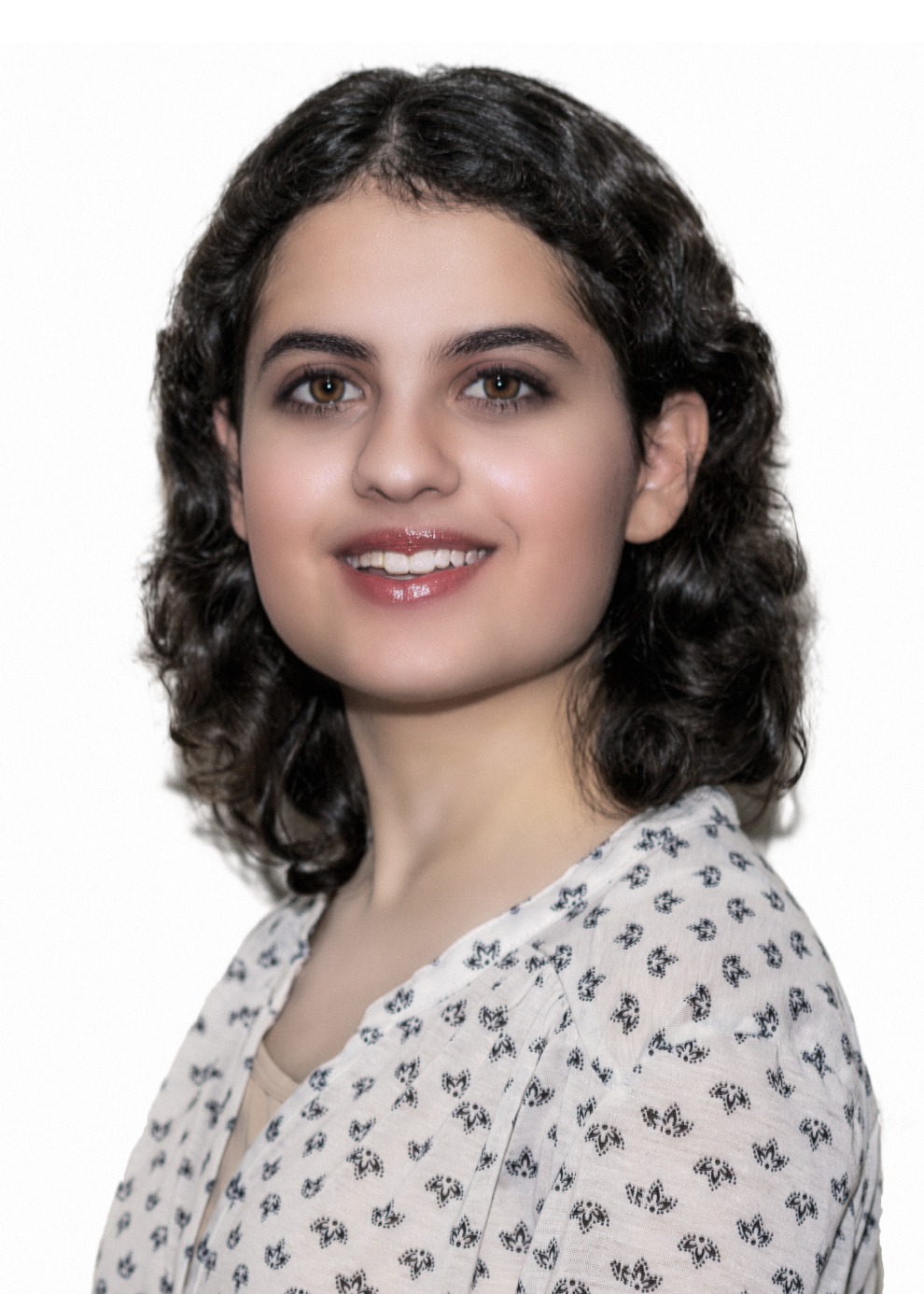 Dear Abruzzo and Molise Heritage Society and the Angela Lastrico Raish team:
I want to say "thank you" for awarding me the Angela Lastrico Raish Scholarship for the 2023-2024 school year. I am very grateful to receive this award because I feel that, with being stuck at home my freshman year of college due to Covid-19, all my hard work during this time has paid off. As a Music Education major with a vocal concentration, I had to take Diction for Singers, Music History, and I even took the elective, Italian for Music, when I was at home. My ethnicity is Pakistani, Polish, and Italian. With my Italian heritage, I feel that, with all the Italian songs I am singing in my voice lessons, I am learning more about this part of my heritage. I am always trying to improve on areas that I struggle with in my major, and I feel that, with this scholarship, I can continue to absorb more knowledge in Diction, Music History, Vocal Pedagogy, and Performance. For my career, I want to be able to use this knowledge when I am directing a choir because I believe that the students should learn about what they are singing, instead of just learning the music alone. Thank you all very much for granting me this award.
Sincerely,
Javera Chaudhry
Amanda Murro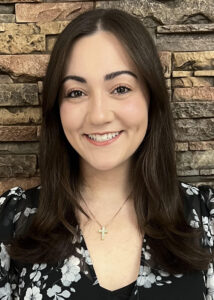 Dear Members of the Abruzzo and Molise Heritage Society:
I am extremely honored to be chosen for the 2023-2024 Angela Lastrico Raish Scholarship Award. I want to express my gratitude for this contribution that will be aiding me to continue my education at Montclair State University. This scholarship represents how my Italian heritage has had a direct impact on my love and passion for music and education. My love and passion for music was sparked by my Nonno Salvatore who immigrated to the United States in 1967 from Sicily, Italy. My Nonno was a tailor and moved here for a better life for my mom and his family. In Sicily, my Nonno Salvatore played the tenor saxophone in the Italian Army band. When he moved here, he played in wedding bands every weekend to help support his family and to pay the bills. My Nonno always played his saxophone when my family was together and he is the reason that I chose to play the alto saxophone in the 4th grade. This connection with him has brought me a great sense of pride in the Italian language, culture, and music. I was accustomed at a young age to hear and see how music brought our entire family together through high and low moments. In 2012, my Nonna Emanuela was diagnosed with dementia and she began to lose her memory rapidly. My Nonna would forget who I was, forget my name, forget where she was living, and what she did that morning. Despite these lapses, my Nonna never forgot the music which she grew up listening to. Her sense of joy that was brought about when my Nonno and I played our saxophones was indescribable. Although my Nonna's memory was deteriorating, the music she listened to was always alive inside her. It was evident that listening to music which she enjoyed throughout her life had sparked her memory and in those moments it did not seem as if she was suffering from dementia. These moments were pivotal in understanding the importance of music in my life and sharing it with those around me. After experiencing these moments with my Nonna and her progressing dementia, I knew that I wanted to create, teach, and share music for the rest of my life. I currently teach music and band to grades K-8 in New Jersey. As a music educator, it is vital for me and for my students to continue always learning and growing. Through the Angela Lastrico Raish Scholarship, I am being supported in furthering my education and I am extremely thankful to the Abruzzo Molise Heritage Society for choosing me for this award!
Best Regards,
Amanda Murro