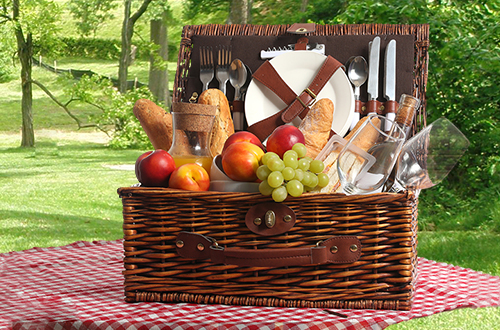 Join AMHS for the Ferragosto Picnic Sunday, August 13

The AMHS will be returning to Fort Ward Park in Alexandria, Va., for this year's Ferragosto Picnic, Sunday, August 13, 2023, from 3:00 p.m. to 7:00 p.m. We have reserved Area 5 just past the amphitheater, which has nine large picnic tables, two grills, and plenty of parking.
Fort Ward Park is located at 4401 West Braddock Road, Alexandria, Va. 22304. For directions, click here.
Bring your own picnic basket of food, along with paper products, utensils, and table covers. Bring your own charcoal and lighter fluid if you wish to use the grills.
Wine, keg beer, soft drinks, bottled water, ice, and cups for beverages will be provided by AMHS.
Feel free to bring bocce balls and lawn chairs. There are enclosed restrooms and a playground area within walking distance of the picnic area.
QUESTIONS? Contact Maria D'Andrea-Yothers, uva051985@comcast.net; (703) 473-4033. We look forward to celebrating with you on August 13!