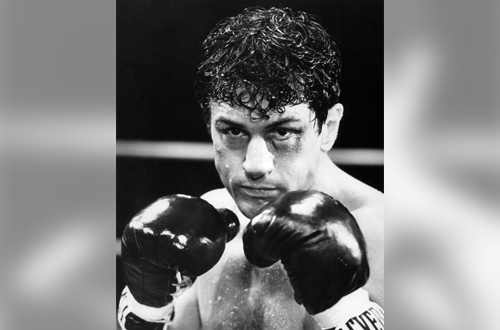 Acting Legend Robert De Niro Has Molise Roots
By Joseph "Sonny" Scafetta, Jr.
---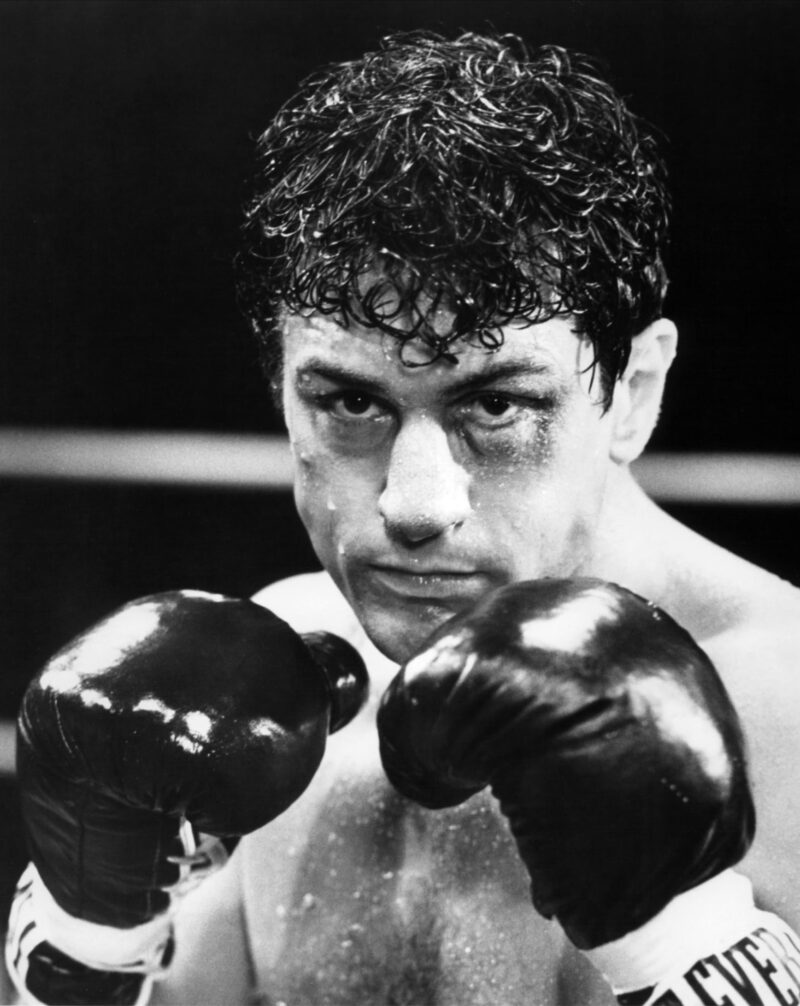 Robert Anthony De Niro, Jr. was born on August 17, 1943, in the Manhattan borough of New York City, the only child of painters Robert Anthony De Niro and his wife Virginia Admiral. His great-grandparents, Giovanni Di Niro (note spelling) and Angelina Mercurio, had emigrated in 1887 from the town of Ferrazzano (population 3,317 in the 2017 Census) in the province of Campobasso in the region of Molise. De Niro's parents separated when he was two years old and he was raised by his mother in the Greenwich Village and Little Italy sections of Manhattan. He dropped out of high school when he turned 16 to pursue an acting career. He studied acting at the HB Studio, Lee Strasberg's Actors Studio, and the Stella Adler Conservatory, all in New York.
He had his first minor film roles starting in 1965 when he was 22. He got his first big break in 1968 when director Brian De Palma picked him for a major role in Greetings, a film about men avoiding the Vietnam War draft. In 1969 he appeared in De Palma's comedy The Wedding Party. Next, he starred in De Palma's comedy Hi Mom! in 1970. In 1971 he made his first appearance as a criminal in the crime comedy The Gang That Couldn't Shoot Straight. Two years later, he starred with Vincent Gardenia in Bang the Drum Slowly in the lead role as a pro baseball player with Hodgkin's Disease. De Niro then began working with director Martin Scorsese in the crime film Mean Streets. De Niro had a role in 1974 in Francis Ford Coppola's The Godfather Part II as young Vito Corleone. For this role, he won an Academy Award for Best Supporting Actor.
De Niro collaborated with Scorsese again in 1976 in Taxi Driver. His improvised quote "You talking to me?" became memorable. Although he was nominated for Best Actor, he did not win the Academy Award. Later that year, he married actress Diahnne Abbott. They had one son, Raphael. De Niro also starred in director Bernardo Bertolucci's drama 1900 as a land owner in the Emilia region of Italy. His sole role in 1977 was as a saxophonist in Scorsese's drama New York, New York opposite Lisa Minnelli. In 1978 De Niro starred in director Michael Cimino's Vietnam war film The Deer Hunter with John Cazale. Again, De Niro was nominated for Best Actor, but did not win the Academy Award.
The fourth collaboration between De Niro and Scorsese occurred in 1980 with the biography Raging Bull about Giacobbe "Jake" LaMotta (1922-2017) who was the World Middle Weight Boxing Champion from 1949 to 1951. The 27-year-old LaMotta was successfully portrayed by the 37-year-old De Niro. His co-star was Joe Pesci. For this role, De Niro won the Academy Award for Best Actor. His third nomination was a charm!
In 1982, Scorsese directed The King of Comedy in which De Niro played the lead role. His next film credit came in 1984 in director Sergio Leone's Once Upon a Time in America in which he played a gangster. He played gangster Al Capone in De Palma's drama The Untouchables in 1987. In 1988, the 45-year-old De Niro divorced his wife and began a relationship with model Toukie Smith. They had twin sons. He then starred in the romance Stanley & Iris opposite Jane Fonda in 1990. That same year, De Niro and Scorsese reunited for their sixth collaboration in the crime film Goodfellas based on the nonfiction book Wiseguy by Nicholas Pileggi. De Niro and his co-star Ray Liotta played gangsters. De Niro had another success in 1990 when he played the lead role for Awakenings directed by Abruzzese Penny Marshall who tells the story of a doctor who discovers the benefits of the drug L-Dopa and administers it to catatonic patients. For this role, De Niro was nominated for Best Actor for a fourth time, but did not win the Academy Award. In 1991 He starred in Cape Fear, his seventh film with Scorsese, in which he played a convicted rapist seeking revenge. He was nominated a fifth time for Best Actor, but again did not win the Academy Award. Next, De Niro starred in 1993 in the coming-of-age film This Boy's Life as a stepfather to Leonardo DiCaprio.
Later in 1993, De Niro made his debut at age 50 as a director in A Bronx Tale, another coming-of-age story, this one based on the childhood of Chazz Palminteri, who wrote the play with the same name. A year later, De Niro was cast in the lead role in Mary Shelley's Frankenstein. Casino in 1995 marked his return to a criminal role with Scorsese in their eighth collaboration, co-starring Joe Pesci and based on a book of the same name by Nicholas Pileggi. Shortly afterwards, De Niro starred as a professional thief opposite Al Pacino as a police detective in another crime thriller Heat. De Niro's 50th film credit came in 1996 in the crime drama Sleepers in which he played an Italian-American priest who is a father figure to four juvenile delinquent boys. The following year, he appeared as a police investigator in the crime drama Cop Land with Ray Liotta and Sylvester Stallone. Also in 1997, De Niro had a supporting role in director Quentin Tarantino's Jackie Brown.
During that year, he ended his relationship with Toukie Smith and married actress Grace Hightower. A son was born in 1998. In 2000, De Niro produced and starred in his first live-action animation comedy The Adventures of Rocky and Bullwinkle in which he voiced the character, Fearless Leader, who is a nameless dictator. He then followed up in 2001 with a heist in The Score co-starring Marlon Brando. In 2002, he portrayed another police detective in City by the Sea co-starring James Franco. After this film, some critics considered his career to begin to slump and in 2003, he was diagnosed with prostate cancer which was successfully surgically removed.
In 2006, he was granted Italian citizenship over the objections of the Order of the Sons of Italy in America which asserted that his numerous roles playing gangsters damaged the public image of Italian Americans. As a result of this opposition, he curbed playing gangster characters.
Later that year, he directed his second film, a spy thriller entitled The Good Shepard, co-starring Joe Pesci, about the early days of the CIA. Although the film was nominated for Best Art Direction, it did not win the Academy Award. In 2008, De Niro and Al Pacino starred in Righteous Kill as New York City police detectives investigating serial killings of criminals. In 2009, he was cast in the drama Everybody's Fine which was a remake of Giuseppe Tornatore's Italian film with the same name. During that same year, he was one of the Kennedy Center Honorees as "one of America's greatest cinematic actors." In 2011, De Niro starred in the Italian comedy Manuale d'amore 3 (Manual of Love 3).
In 2012, he played in the romantic comedy Silver Linings Playbook as a Philadelphia Eagles fan who is banned from home games because of bad behavior. For this role, he was nominated for Best Supporting Actor but he did not win the Academy Award. In 2013, he co-starred with Sylvester Stallone in Grudge Match about two aging boxers who step into the ring for one last fight. In 2014, De Niro appeared in a documentary entitled Remembering the Artist Robert De Niro Senior about his father. In 2015, he appeared in a short film The Audition directed by Scorsese and in a biography entitled Joy about Italian-American inventor, Joy Mangano. In 2016, he received the Presidential Medal of Freedom from President Barack Obama. Later that year, he played in Hands of Stone, a biography about the pro boxing champion, Roberto Durán. In 2017, De Niro starred as the swindler Bernie Madoff in The Wizard of Lies. The role earned him a Prime-Time Emmy Award nomination. In 2019, he portrayed Robert Mueller in various episodes of Saturday Night Live and earned an Emmy nomination for Outstanding Guest Actor in a Comedy Series. Also in that year, he re-united with Scorsese for the ninth time for The Irishman, co-starring Al Pacino and Joe Pesci. In 2020, De Niro appeared in the crime comedy The Comeback Trail directed by George Gallo.
De Niro now has six children, including a new baby girl born on April 6 of this year named Gia Virginia. His other children are Drena, 51, Raphael, 46, twins Julian and Aaron, 27, Elliot, 24, and Helen, 11.
So, what does the 80-year-old actor and director have in mind for us for 2023? Well, a lot! He will produce and star in a six-episode conspiracy thriller series to be called Zero Day for Netflix. He will appear in the comedy About My Father and in the television series Nada. It just goes to show you that you cannot keep a good old Molisano down!
Sources: (all accessed March 26, 2023)