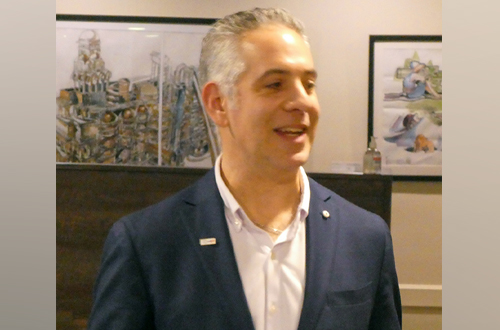 Former D.C. Bar President Speaks About His Legal Career, Upbringing
By Joseph Scafetta, Jr. & Nancy DeSanti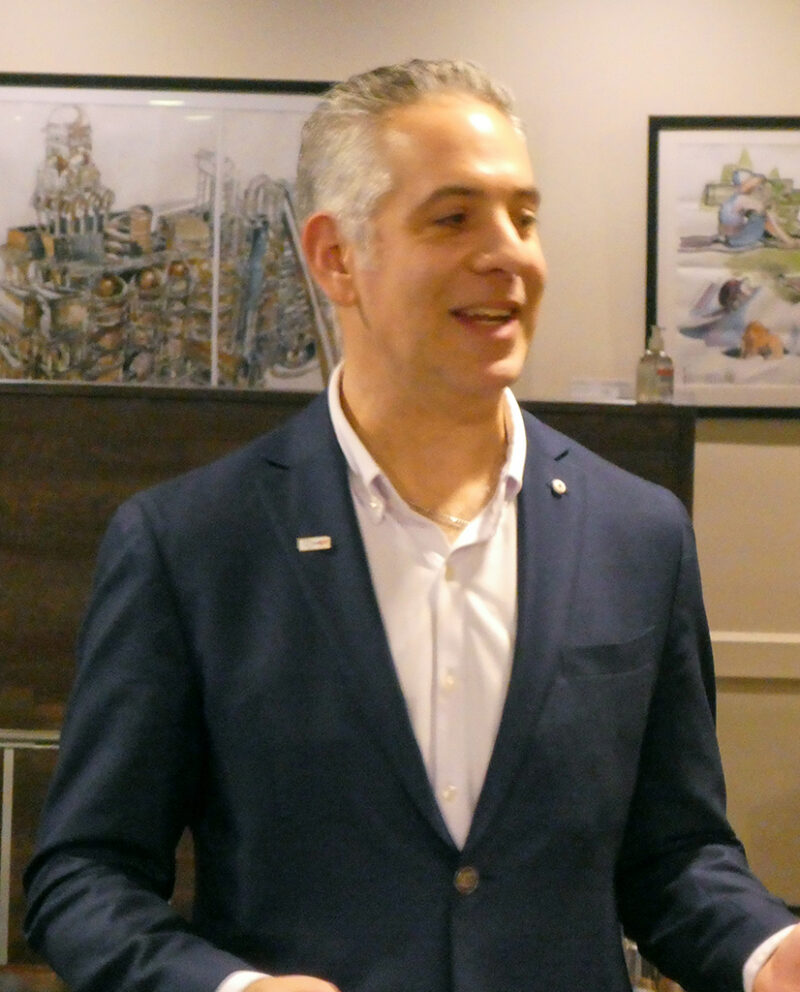 Chad T. Sarchio, the immediate past president of the D.C. Bar, spoke to an appreciative group of AMHS members and guests on February 12, 2023, at Il Canale restaurant in Georgetown, describing his legal career and his Italian-American upbringing.
Following a delicious lunch, Chad spoke to about 25 attendees on how his own values were shaped by his family's emphasis on public service, given that his parents were both teachers and one of his grandfathers served in the military during World War II near Anzio.
He told us about growing up in northern New Jersey where there were many more Italian Americans than in the Washington, D.C. area. He noted that his family on his mother's side was originally from a town near Milan, while his father's side was originally from Sicily.
Since the luncheon took place on President Abraham Lincoln's birthday, Chad opened with some remarks about our 16th president and his relationship with his family. Speaking about his own family and upbringing, Chad noted that he won a Reserved Officers Training Corps scholarship to attend Duke University, then earned his law degree in 1995 from George Washington University Law School so he could honor his ROTC service commitment as a military lawyer.
At the beginning of his legal career, Chad served as an active duty member of the U.S. Army Judge Advocate General's (JAG) Corps, and he served in the JAG Reserves from 2000 to 2019. During his active service he deployed to Bosnia, where he said he quickly learned that translators and interpreters were critical to the success of his mission in gaining trust and connecting with members of the local population. He next briefly touched on his work as a military judge for three years before retiring from the military.
At GW Law, Chad is a Professorial Lecturer in Law where, since 1999, he has taught courses primarily on trial advocacy and pretrial practice. He has also taught trial advocacy as an adjunct professor of criminal law at the Army's JAG School and at the Justice Department's National Advocacy Center.
Sarchio now works as senior counsel for intelligence law at the Drug Enforcement Administration. Previously, he served as a federal prosecutor with the U.S. Attorney's Office in the District of Columbia.
Chad served as president of the D.C. Bar from July, 2021, through June, 2022. He was only the third Italian American and the second government attorney to be elected to the position in the 50-year history of the D.C. Bar. He noted that, during his term, as the country faced the extraordinary challenges of the Covid-19 pandemic, he focused on mitigating a local eviction crisis and the need for more pro bono work and charitable giving. He tried to balance those priorities by advocating for more programs and services that would tend to the well-being of attorneys.
He concluded by discussing his hobby of restoring classic cars, starting with a 1966 Ford Mustang and now working on a 1972 Toyota Land Cruiser. After his talk, Chad kindly stayed to answer questions and chat with attendees.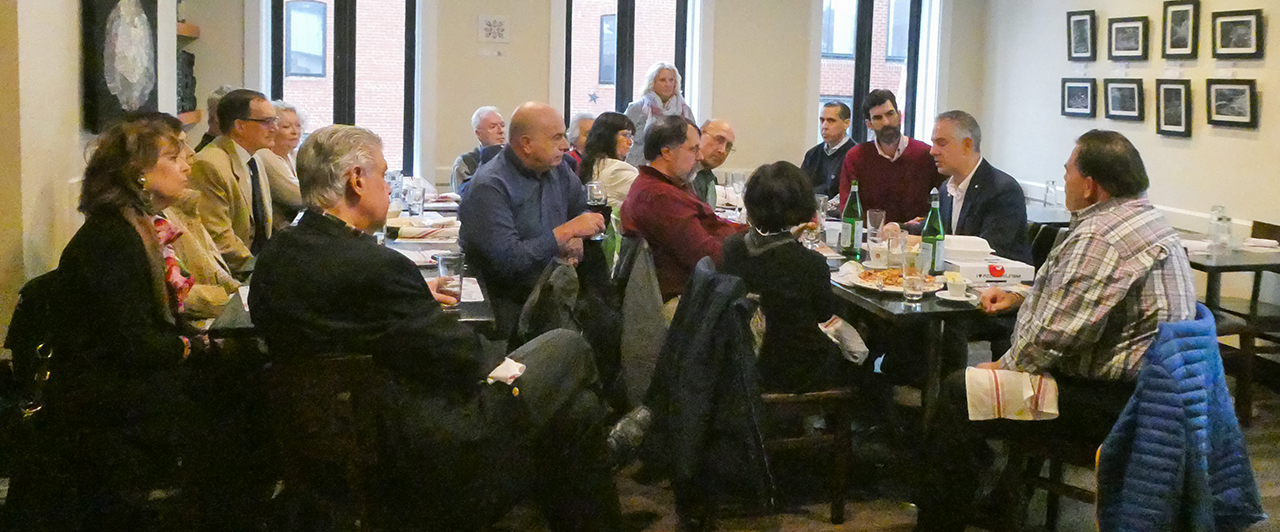 March/April 2023