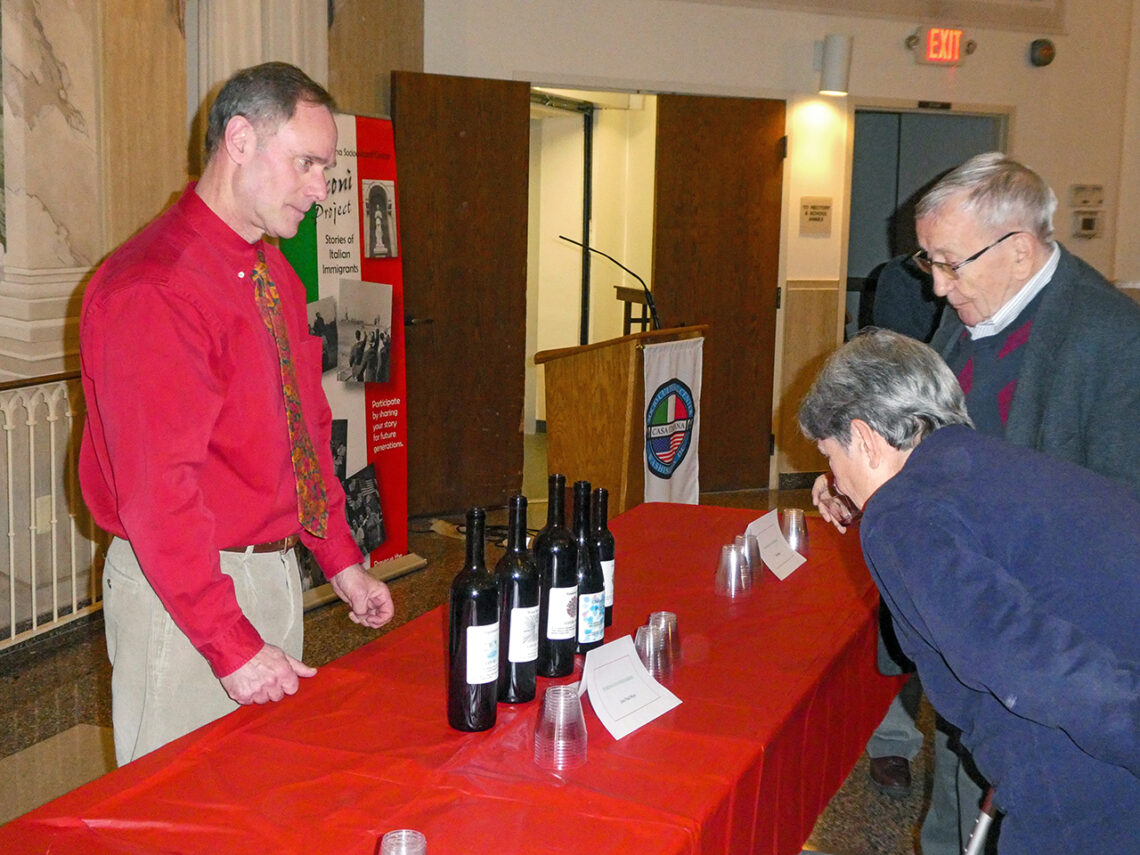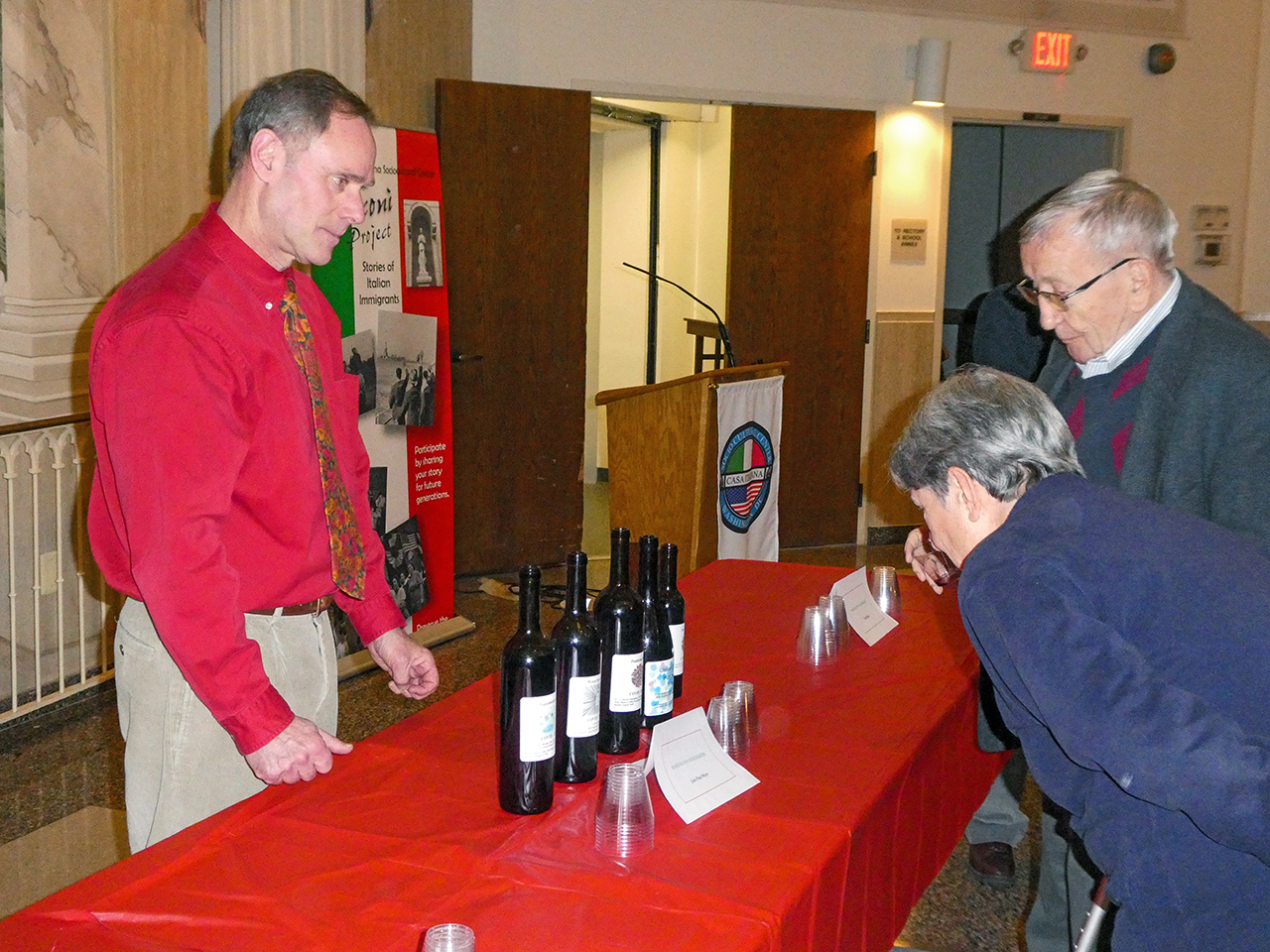 AMHS Winetasting Event Held in November
By Nancy DeSanti, 1st Vice President-Programs
---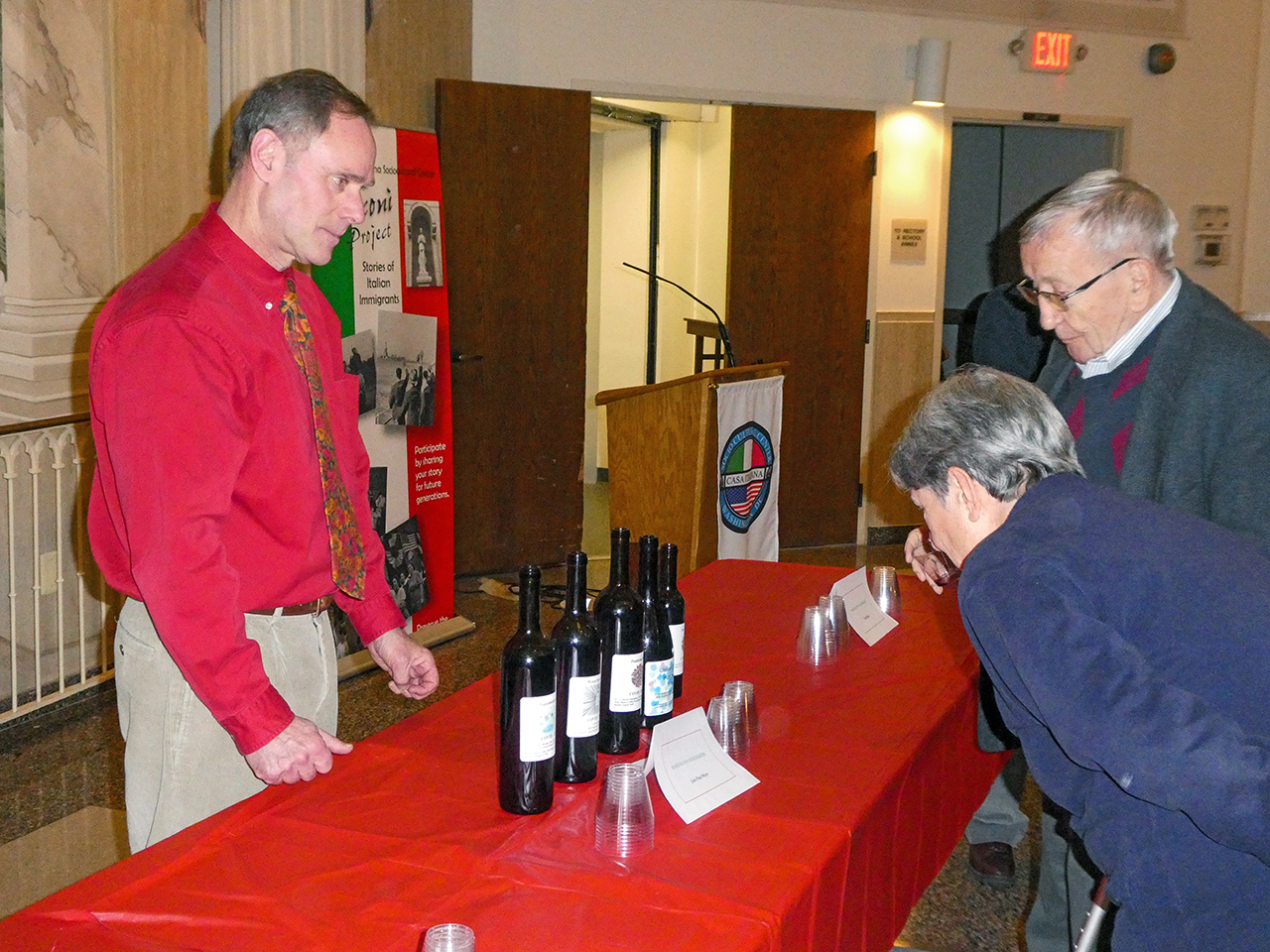 Approximately 60 AMHS members and guests came to Casa Italiana on November 20, 2022, to sample the craft of Washington Winemaker John Paul Maye. Attendees also enjoyed a delicious lunch catered by the always popular Three Brothers Restaurant.
The November meeting featured a short business session at which AMHS members formally elected three new members of the Board of Directors. Assuming office in January will be Julie Finigan Dal Forno, John Iazzetti and Teresa Margaret Talierco. We thank the outgoing board members, John Dunkle, Chris Renneker and Joseph "Sonny" Scafetta, Jr., for their service during the past three years.
AMHS President Ray LaVerghetta thanked his predecessor, Maria D'Andrea-Yothers, for her tireless service over many years to the Society of which her parents, Lucio and Edvige D'Andrea, were founding members. Maria stepped down from her current responsibilities as of the end of 2022, but she will remain an active member as she looks forward to her retirement in 2024 and a subsequent move away from the area. AMHS Vice Presidents Nancy DeSanti and Lynn Sorbara added their thanks and appreciation.
Our thanks go to Jim Gearing of Washington Winemakers, and all those who organized the lunch, including Lynn Sorbara, Frank Bonsiero, and Mark Lino. And a big thanks to all those who bought donated raffle prizes and bought tickets for the raffle.