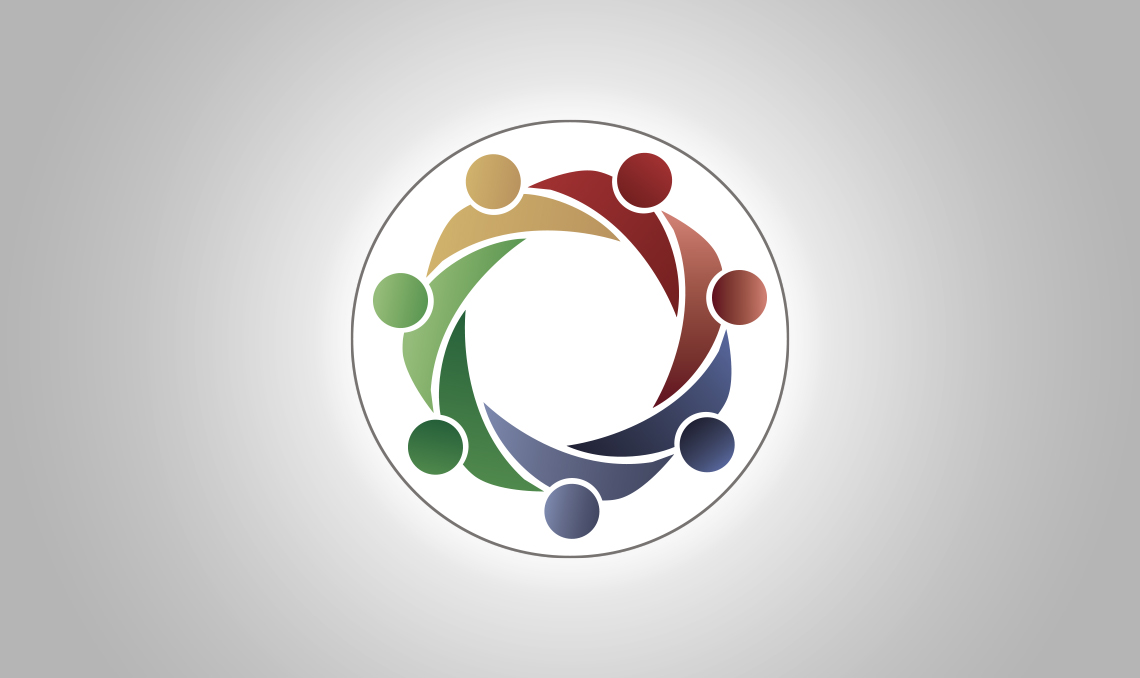 AMHS Members Tour Baseball Exhibit at Postal Museum
A group of AMHS members enjoyed a private tour of the special exhibit Baseball: America's Home Run at the National Postal Museum on October 2 led by the museum's Chief Curator Daniel A. Piazza.
The exhibit features stamps and artifacts including those of Joe DiMaggio, Roy Campanella and Yogi Berra, as well as a treasure trove of historically significant game-worn uniforms, jackets, hats, game-used bats, and memorabilia from "America's pastime." Joe DiMaggio's 1941 contract is on display. In the year after The Yankee Clipper set his still unmatched record of hitting in 56 straight games, his immigrant father's fishing boat was confiscated because the elder DiMaggio was not a U.S. citizen and due to the crackdown by the federal government on Italians working in coastal areas. Dan showed the group not only the baseball exhibit but much more too, sharing his extensive knowledge of postal history, the museum and Italian stamps. He recounted that Charles Ponzi's famous Ponzi scheme involved the postal service.
Dan had given a well received online presentation to the AMHS on July 31 on the history of Italian stamps during the Fascist period. The Society thanks him for his generosity in sharing his time on his day off to guide the tour.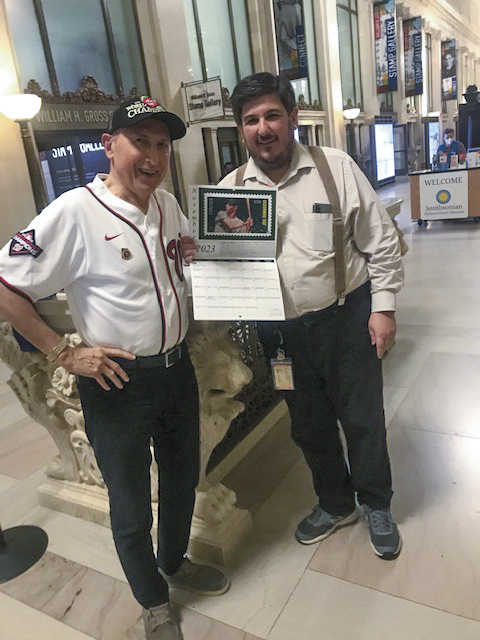 AMHS Wreath Presented at Columbus Day Ceremony
AMHS Member Wins
Beautiful Vespa at Raduno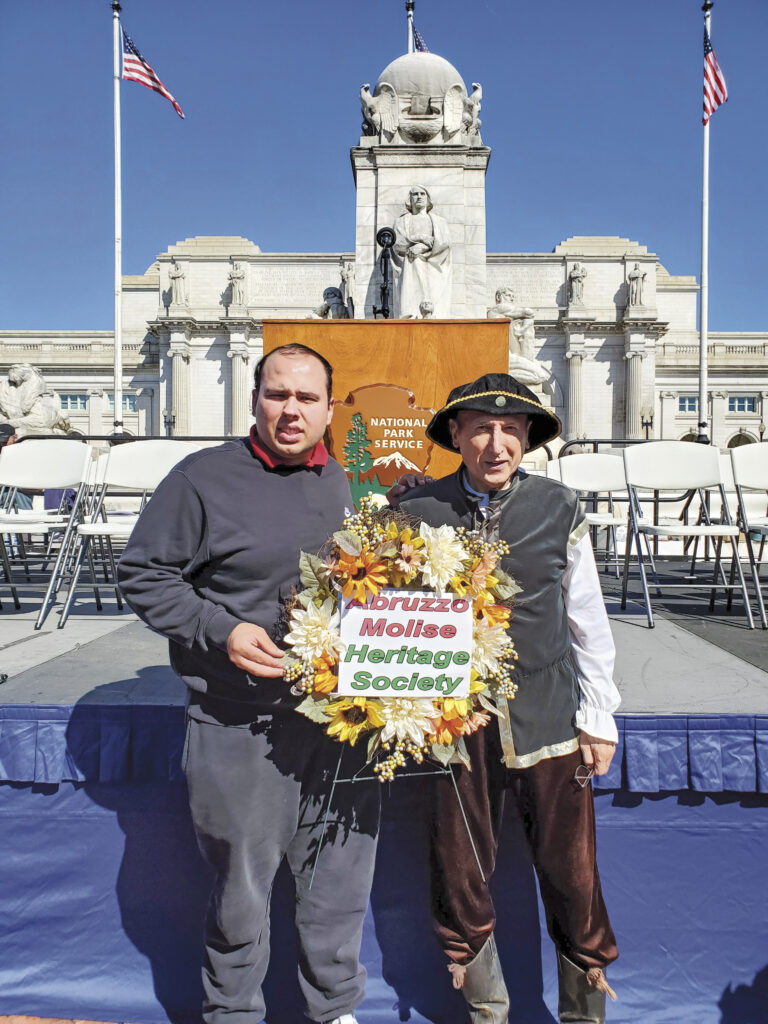 Passing of AMHS Member Betsy Ruzzi
We regret to inform you that one of our long-time members, Betsy Sara Brown Ruzzi, of Arnold, Md., passed away on October 12, 2022, after a long bout with cancer. She is survived by her beloved husband, Joseph Ruzzi, Jr., and children Michael Jacob Ruzzi and Sara Joyce Ruzzi. AMHS members will recall that Betsy's husband Joe has been a frequent participant at our annual wine-tasting events. The Ruzzi family, including AMHS members Joe Sr. and his wife Rose, have been longtime parishioners of Holy Rosary Church and members of the Casa Italiana community. Our sincerest condolences to the family.
AMHS Membership
A warm welcome is extended to: Judy Damiani and Stephanie Salvagno Frye.
Birthdays
Compleanni a Novembre
Eileen Verna and Naomi Leiobold, November 1; Rev. John V. DiBacco, Jr., November 2; Richard Durkin, November 3; Rita Carrier and Michael DeBonis, November 4; Elena Biondi and Christopher Anthony DiPaolo, November 5; Luciana Caleb and Sergio Fresco, November 8; Rocco Caniglia and Joe Ruzzi, Jr., November 9; Michael McDonald, November 10; Emilia DeMeo, November 12; Cara Cavicchia Walker, November 15; Edvige D'Andrea, Joseph D'Andrea, Dena DeBonis and Sabrina de Sousa, November 19; William DiGiovanni, November 21; Gerard Di Flavis, November 24; Christina Iovino, November 25; Norma Phillips, November 29; and Amelia DiFiore, November 30.

Compleanni a Dicembre
Rosalie Ciccotelli, December 2; Domenica Marchetti, December 3; Alfred DelGrosso, December 4; Marlene Lucian and Louie Anne D'Ottavio, December 6; Yoni Kay Caniglia, December 7; Frank Bonsiero, December 8; Stephen di Girolamo, December 9; Stephanie Salvagno Frye, December 10; Donna DeBlasio, December 11; William Lepore and Barbara Gentile, December 12; Maria D'Andrea-Yothers, December 13; Cathy Branciaroli, December 16; Domenico Conti, December 18; Elodia D'Onofrio and Carmine James Spellane, December 20; Anna Isgro, December 21; Claire DeMarco, December 22; Brian Pasquino, December 25; Michael Savino, December 26; and Margot DeRuvo Gilberg, December 29.
Anniversaries
Anniversari a Novembre
Harry & Joan Piccariello, November 9; Joseph & Rose Ruzzi, November 19.
Anniversari a Dicembre


Ray & Michele LaVerghetta, December 11; and David & Cristina Scalzitti, December 27.
Membership Information
Category                          # of Persons


Associate (Couple):         3 x 2 = 6
Associate (Individual):    40
General (Couple):           50 x 2 = 100
General (Individual):       91
Honorary:                         10
Scholarship:                     2
Student:                             7
Total Membership:         256
November/December 2022