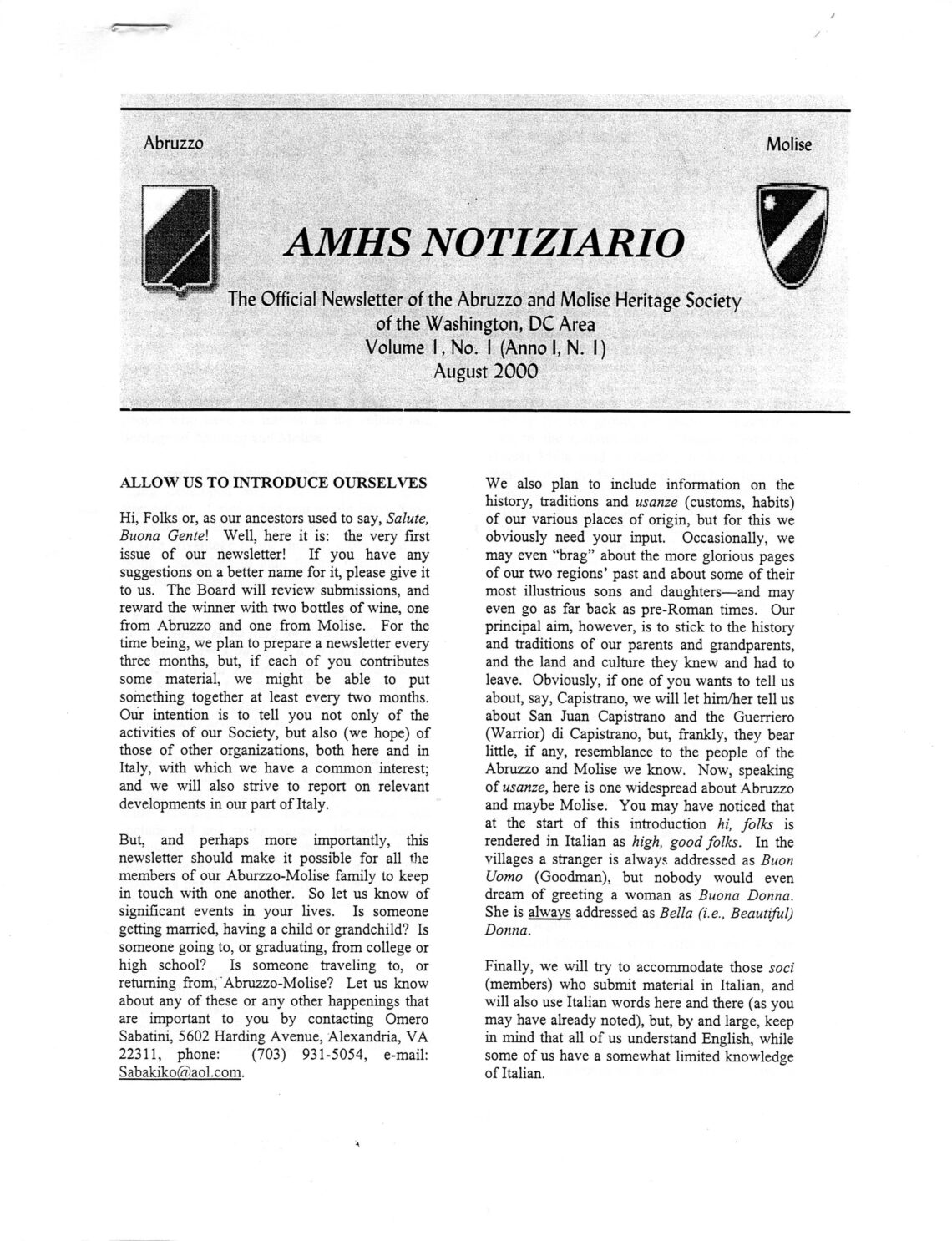 Notiziario Goes Exclusively Online in 2023
By Nancy DeSanti, 1st Vice President-Programs
---
Beginning with the January/February 2023 issue, the Notiziario will be published and distributed online only. As is currently the case, the newsletter will reside on the AMHS website. Notification of new issues and links to the online version will continue to be disseminated by email to members of the Society.
Readers may recall that the AMHS ceased publishing a print version of the Notiziario for nearly a year during the early stages of the pandemic. We returned to a print version in 2021. However, the lingering effects of new variants of the Covid-19 virus made the process of producing and mailing a print version more labor intensive. Coupled with the recent rising costs of postage and materials, the Executive Committee of the AMHS voted unanimously to publish the Notiziario exclusively online.
This is the latest step in the modernization of the Society's online operations. In recent times, members became able to renew their membership, register for events, purchase merchandise, and contribute to our scholarship program online. This continues the process of making the AMHS a future-facing organization that uses technology to serve its members.
There will be no change in the quality and variety of the newsletter. Our readers will still enjoy the same excellent articles by the same writers (and, hopefully, more in the future). Focusing on our web-based publication will enable us to provide more interactive content and, if anything, increase the amount of information we share with our members and friends. We are constantly seeking ways to improve our communications program, and this change will enable our volunteer writers and editors to devote more time and energy to the creative use of our communication tools.

As always, readers are encouraged to contribute articles to the Notiziario. All of us have stories to tell, experiences to share and knowledge to impart to our fellow members. Whether it be recounting a trip to Italy, marking personal milestones or discussing cultural topics, we want to hear from you. Together, we will continue to learn about and love "all things Italian."
November/December 2022