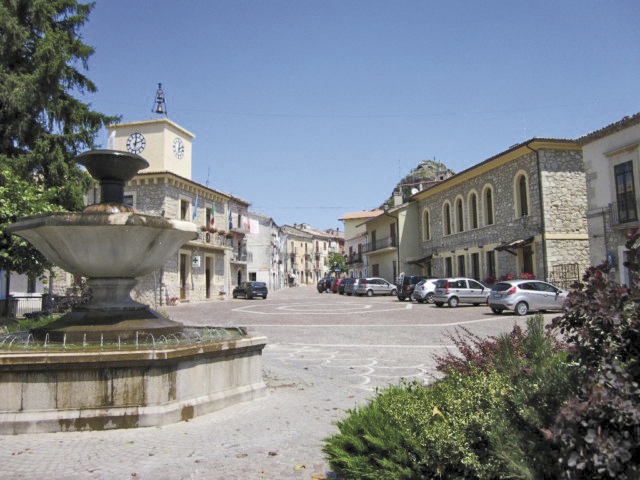 Christmas Tree in St. Peter's Square Will Come from Abruzzo Forest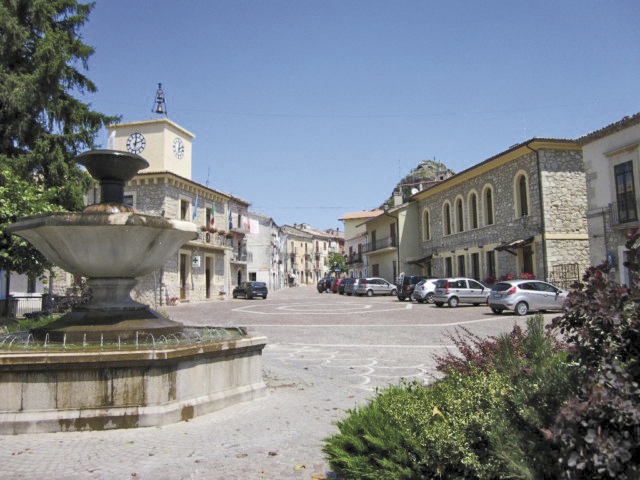 This year, the Vatican Christmas tree in St. Peter's Square will come from the town of Rosello in Abruzzo's Chieti province. This was great news for AMHS Past President Ennio DiTullio whose hometown is Rosello and who had just returned from several weeks there when the news broke.
According to Rosello Mayor Alessio Monaco, on December 3, 2022, there will be an audience with Pope Francis in the morning to include delegations donating the Nativity Scene in St. Peter's Square (from Sutrio, in the province of Udine) and the Christmas Tree (from Rosello). The public ceremony will take place in the afternoon.
The tree will come from the Riserva Regionale Abetina di Rosello, which is considered one of the most important forests of the Appennines. Located on the border between Abruzzo and Molise, L'Abetina di Rosello and the adjacent forest of Pescopennataro preserve an almost intact strip of mixed forest of pine, white spruce, beech, yew and maple trees (including the very rare Lobel maple tree) as well as other species. Orchids are present in the undergrowth. It was in this area where Italy's two tallest trees were found, each reaching over 50 meters in height.
The Rosello Nature Reserve was established by regional law in 1997, so this year marks its 25th anniversary. It is included in the areas protected by the European Union as a special area of conservation for the presence of species and habitats of community importance.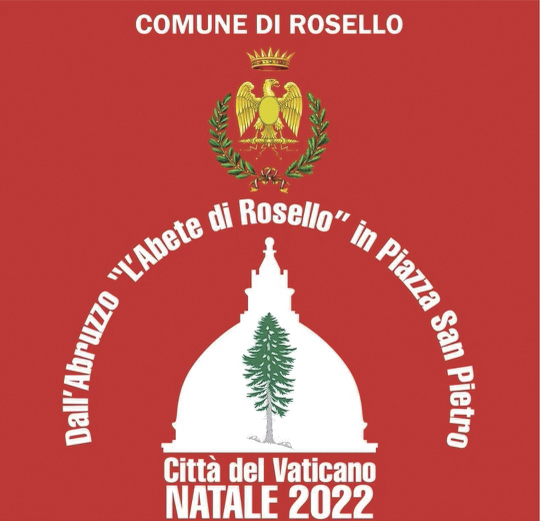 The oasis which protects the forest is crossed by a deep gorge cut out by the Turcano river, and also protects numerous animal species, such as the wolf, the wild cat, the roe deer and the spectacled salamander. Birds such as black woodpeckers, hawks and wood pigeons also live in the forest.
What makes the Rosello forest one of the most important local reserves is the presence of fir trees. The fir trees of central Italy are different from the Alpine ones, since they have developed the ability to adapt to warm summer temperatures.
Ennio said the news about the Christmas tree from the Rosello forest brought back fond memories of when he was growing up in that town. He recalled that city hall would allocate a certain amount of wood to each family according to the size of the family. Then each family would take the wood from the felled trees to their home to help them stay warm in the winter. Ennio said when he was a boy, he would always help his father, who was a farmer and blacksmith and who would bring the wood by horse to their home, where Ennio would help unload it.
November/December 2022