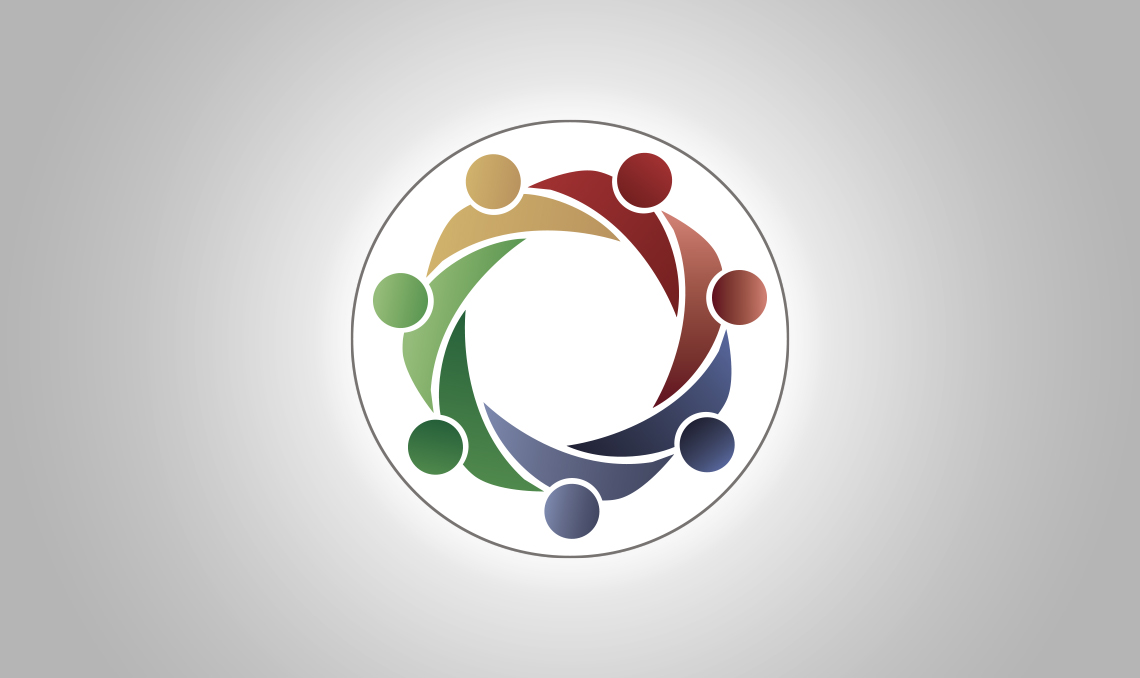 RIP Fr. Charles Zanoni, Life-Long Friend to AMHS
The Society mourns the passing of Father Charles Zanoni on Saturday, August 20, 2022. Father Zanoni was Pastor of Holy Rosary Church when AMHS was founded in June 2000. On the occasion of the Society's 15th anniversary, he wrote a letter to the Society, stating that he vividly remembers when AMHS President Emeritus, Lucio D'Andrea and his wife Edvige came to him to obtain support for organizing a society of men and women born in the regions of Abruzzo and Molise who live in the Washington, D.C., area. Father Zanoni was happy to give AMHS Holy Rosary Church as a reference to spread our initiative and Casa Italiana as a place for us to meet.
Father Zanoni was bestowed Honorary Membership in the Society. While serving as pastor, he attended many of our events, including the annual AMHS Gala. After he left Holy Rosary Church as pastor in 2005, he never left us because of the communications we send via email, including our Notiziario; and he was a dedicated donor to the AMHS Scholarship Fund. Some of us were fortunate enough to reconnect with Father Zanoni when he returned to Washington for the Centennial Celebration of Holy Rosary Church in December 2013. No doubt several of our members have very fond memories of Father Zanoni. May he rest in peace.
More Wedding Bells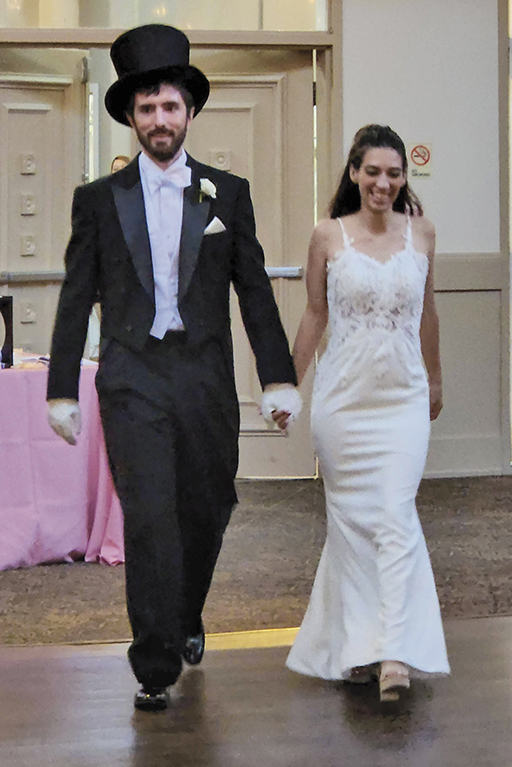 Still More Wedding Bells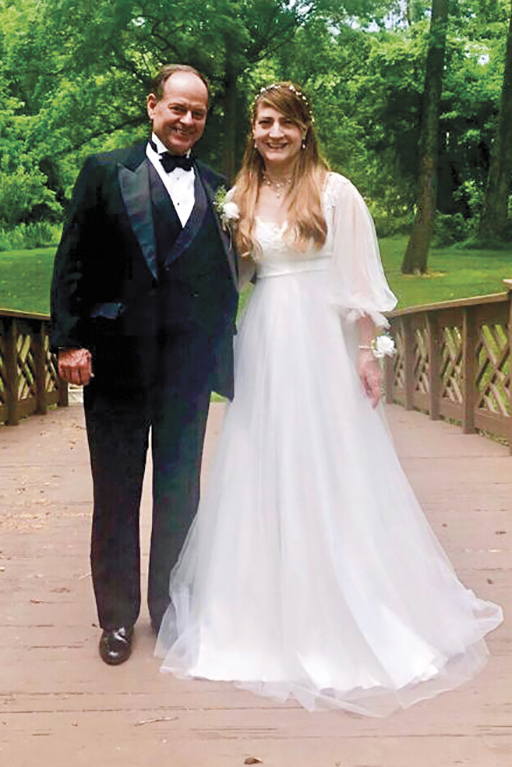 Mike DeBonis Now at Politico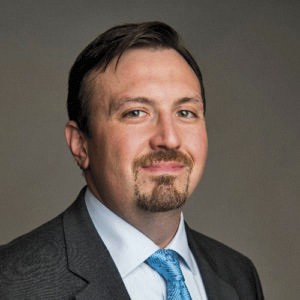 AMHS members may recall that in July 2018, Washington Post reporter and fellow member Mike DeBonis gave us a talk on life as a journalist in the nation's capital. After reporting at the Washington Post for 12 years, including covering Congress since 2015, Mike has now started a new chapter in his career as he has just begun work at Politico, editing the Playbook newsletters.
You can find Mike's work at https://www.politico.com/blogs/politico-press/2022/07/15/mike-debonis-joins-politico-as-editor-of-playbook-00046039. We wish him good luck in his new endeavor!
Mike is also well-known to many AMHS members through his family ties to our former President Omero Sabatini, and so Mike also traces his roots to the town of Secinaro in the province of L'Aquila in Abruzzo. Mike lives in Washington, D.C., with his wife Dena and their two children.
On To Grad School
In the July/August Notiziario, we reported that AMHS member Joseph Anthony Scafetta III received his B.S. degree in mathematics with a minor in information technology at Marymount University in Arlington, Va. Joey was admitted for graduate studies in the two-year Data Science Certificate program for the Fall 2022 semester at Marymount and began classes on August 29. The AMHS wishes Joey well in his studies.
AMHS Membership
A warm welcome is extended to: Natalie Lui Ducan, Michael and Elizabeth Iademarco, Ann Lamar, Angela Petruzzelli, Erin Powers, Roy Sambuchino, and Daniel Stump.
Birthdays
Compleanni a Settembre


Mary Allegrino and Bruno Fusco, September 2; Richard DiBuono and Elissa Padula Sobolewski, September 3; Anthony Phillips, September 4; Sharon Callahan and Lina Marinucci, September 5; Corrado Dal Forno, September 6; Barbara Verdile, Richard Stonestreet, and Maria Marigliano, September 8; Aubrey White, September 5; Roger Galles, September 14; Rose Napolitano, September 18; Theresa Duncan, September 19; Joan Piccariello, September 22; Robert Verdile, September 25; Olimpia Micheli and Father Ezio Marchetto, September 27; David Gadren, Jeffrey Clark, Romeo Sabatini, and Maria LaVerghetta, September 29.
Compleanni a Ottobre


Eugene Giammittorio, October 4; Elizabeth DiGregorio and Kirsten Keppel, October 8; John Paolantonio, October 10; Irena DiCarlantonio, October 12; Marco Dorsett, October 14; Guy Caruso, October 21; Sarah Scott, October 22; Antonietta McDonald and Louis Alfano, October 26; Thomas Stallone, October 27; Joseph Scafetta III, October 28; Teresa Forcina, October 29; Erin Powers and Roy Sambuchino, October 31.
Anniversaries
Anniversari a Settembre


Teresa & Gianpiero Forcina and Sergio & Maria Fresco, September 3; Matthew & Amelia DiFiore, September 16; and James Brady & Mary Anne Re Scherer, September 8.
Anniversari a Ottobre


Joseph & Mary Katherine Theis, October 3; Frank & Susan Bonsiero and Robert & Susan Baldassari, October 6; Aldo & Louie Anne D'Ottavio, October 8; Rocco Del Monaco & Eileen Parise, October 9; Alfred & Diana DelGrosso, October 14; Joseph & Rose Ruzzi Sr., October 19; Michael & Antonietta McDonald, October 28; and Salvatore & Anna Maria DiPilla, October 30.
Membership Information
Category # of Persons


Associate (Couple): 3 x 2 = 6
Associate (Individual): 40
General (Couple): 50 x 2 = 10
General (Individual): 88
Honorary: 10
Scholarship: 2
Student: 7
Total Membership: 254
September/October 2022