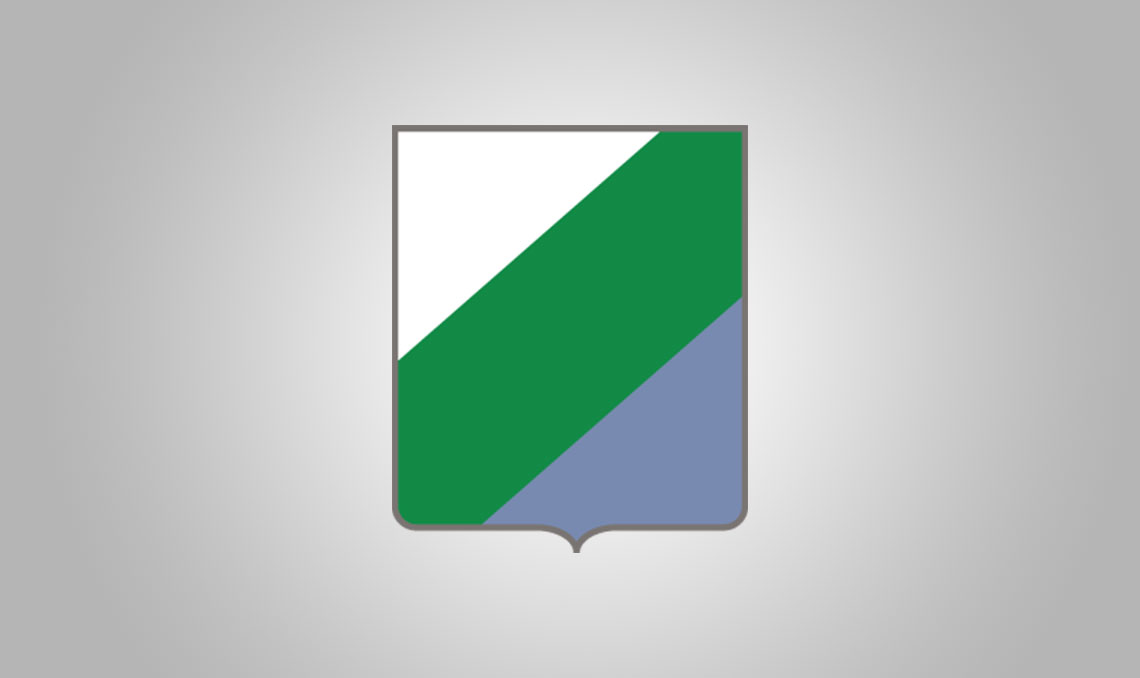 By Nancy DeSanti
---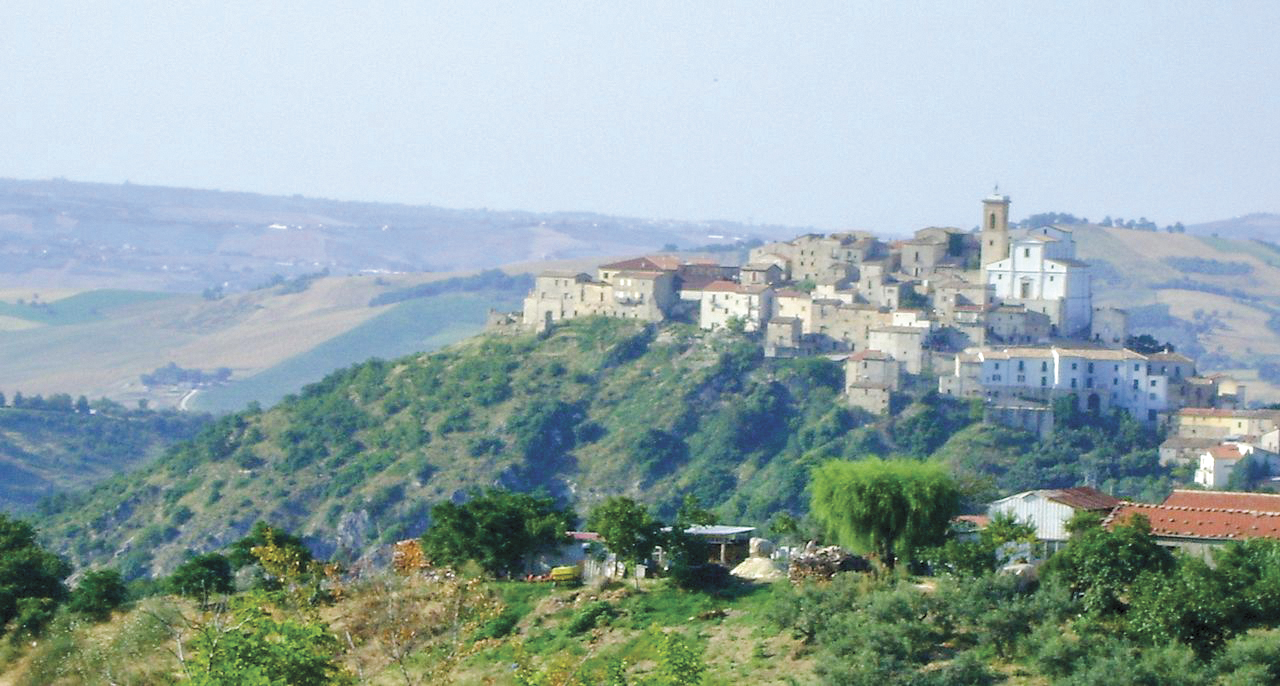 Province of Chieti, Region of Abruzzo
The small town of Altino is located in the province of Chieti on a rock spur at the foot of Monte Calvario, commanding a scenic view of the valley of the Aventino River. Situated along the Aventino valley, 12 kilometers from Lanciano, Altino rises along a small stream, the Rio Secco, which flows into the Adriatic a few miles away. The valley is richly cultivated with orchards of fruit, grapes and olives. The town has approximately 3,113 inhabitants, known as Altinesi.
Legend has it that Altino was founded in 452 by Venetian refugees fleeing from Attila, who had burned the Roman military port in Altinum (known today as Quarto d'Altino). But in fact, the origin of the village dates back to medieval times. The first mention in historical documents dates back to the 12th century. In the Norman era, Altino was a fief of Bohemond I of Antioch.
In the first half of the 15th century Altino belonged to the Lordship of Raimondo Anichino. The Anichino family held the castle until 1534. Later on, perhaps due to the extinction of the family, Altino came under Alvaro de Grado, Giovanni Vincenzo Crispano, the Tovo, Furia and Paolucci families. In 1861 and 1862, Altino was repeatedly attacked by brigands, and many families moved to Casoli and Chieti.
What to See
Church of the Madonna delle Grazie, with a fine painting on wood dated 1355
Parish Church of Santa Maria del Popolo, from the 14th century, with a rock massif
Church of San Rocco
Palazzo Sirolli
Monumental Fountain from 1558
Nearby Brecciole, a spring of sulphurous waters believed to have healing powers
Nearby Lake Serranella
Important Dates
May 15-16 – Feast of Madonna delle Grazie
July: Historical re-enactment of threshing, with a parade of rural tools of the past
Last weekend in August – Festival del Peperone Dolce di Altino e dell'Oasi di Serranella
September 26-27 – Feast of Saints Cosmo and Damiano.
Italiano

Tradotto da Ennio Di Tullio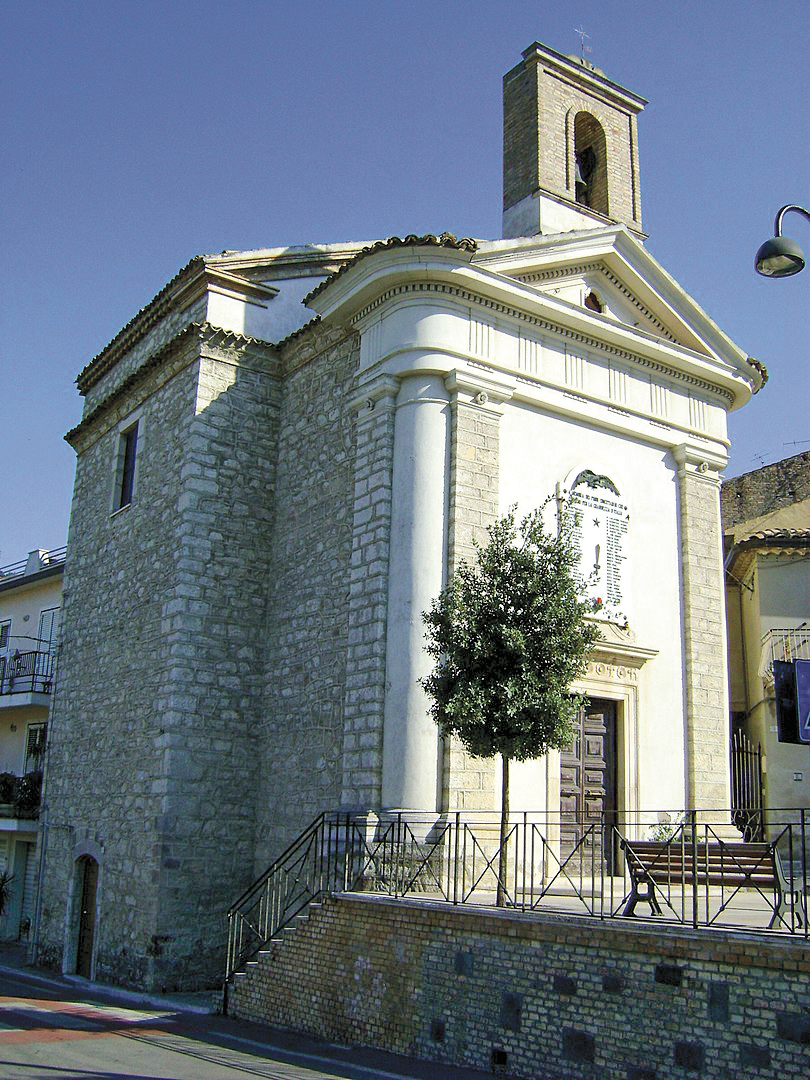 Provincia di Chieti, Regione Abruzzo
Il piccolo comune di Altino è situato in provincia di Chieti su uno sperone roccioso ai piedi del Monte Calvario, dominando una vista panoramica sulla valle del fiume Aventino. La valle è riccamente coltivata a frutteti, frutti, uva e olivi. Il paese conta circa 3.113 abitanti, detti Altinesi.
La leggenda narra che Altino sia stata fondata nel 452 da profughi veneziani in fuga da Attila, che avevano incendiato il porto militare romano di Altinum (oggi noto come Quarto d'Altino). Ma in realtà l'origine del paese risale al medioevo. La prima menzione nei documenti storici risale al XII secolo. In epoca normanna Altino fu feudo di Boemondo I di Antiochia.
Nella prima metà del XV secolo Altino appartenne alla Signoria di Raimondo Anichino. La famiglia Anichino tenne il castello fino al 1534. Successivamente, forse per l'estinzione della famiglia, Altino passò sotto Alvaro de Grado, Giovanni Vincenzo Crispano, i Tovo, Furia e Paolucci. Nel 1861 e nel 1862 Altino fu ripetutamente assalito dai briganti e molte famiglie si trasferirono a Casoli e a Chieti.
Situato lungo la valle dell'Aventino, a 12 chilometri da Lanciano, Altino è adagiato su un crinale montuoso a sinistra del Sangro e a destra del fiume Aventino. Altino sorge lungo un piccolo ruscello, il Rio Secco, che sfocia nell'Adriatico a pochi chilometri di distanza. Da questo piccolo paese si può godere di una vista incredibile. Il fertile territorio è ricoperto da vigneti e uliveti, e in pianura vi è una ricca produzione di frutta.
Le attrazioni del luogo:
Chiesa della Madonna delle Grazie, con pregevole dipinto su tavola del 1355
Chiesa Parrocchiale di Santa Maria del Popolo, del XIV secolo, con massiccio roccioso
Chiesa di San Rocco
Palazzo Sirolli
Fontana Monumentale del 1558
Nelle vicinanze di Brecciole, sorgente di acque sulfuree ritenute dotate di poteri curativi
Nelle vicinanze Lago Serranella
Date da ricordare:
15-16 maggio – Festa della Madonna delle Grazie
Luglio: Rievocazione storica della trebbiatura, con sfilata di attrezzi rurali del passato
Ultimo fine settimana di agosto – Sagra del Peperone Dolce di Altino e dell'Oasi di Serranella
26-27 settembre – Festa dei Santi Cosmo e Damiano.
September/October 2022