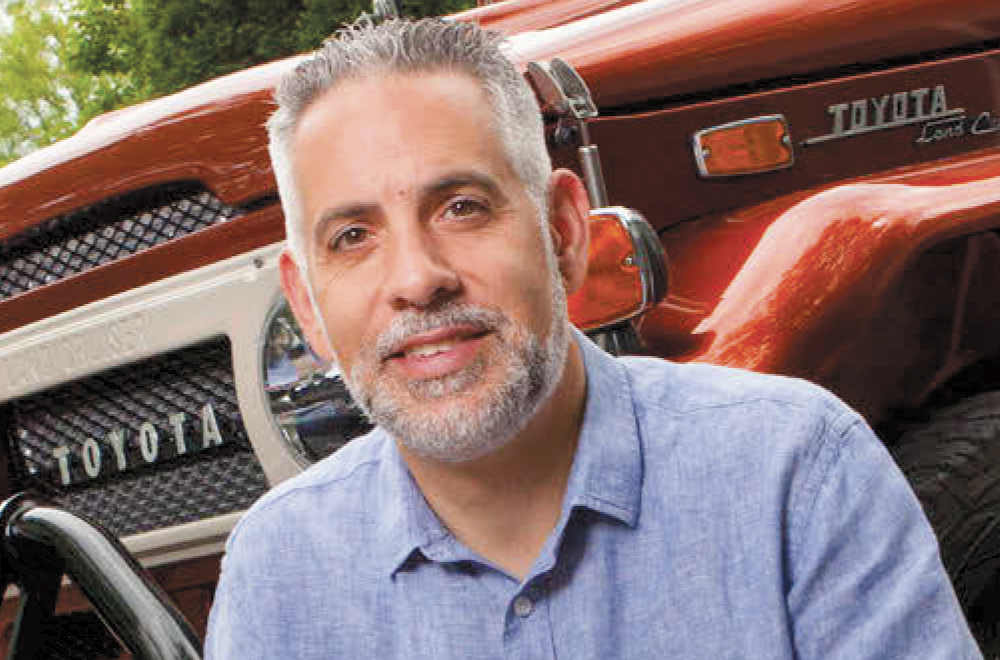 Former D.C. Bar President to Speak on Career, Growing Up Italian
By Joseph "Sonny" Scafetta, Jr.
---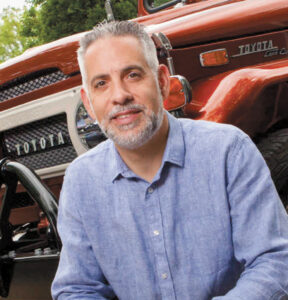 At a special AMHS luncheon on Sunday, February 12, 2023, we will hear from Chad T. Sarchio who served as the 50th president of the D.C. Bar from July 1, 2021 to June 30, 2022. He was the third Italian-American lawyer to serve in that post since the D.C. Bar was established in 1972, and only the second government lawyer to do so. Chad will talk about his career and growing up Italian.
The luncheon will be held in the Il Canale Restaurant, 1063 31st St., N.W., Washington, D.C., at 1:30 p.m. Our guest will speak after the lunch is served. A question-and-answer period will follow. For reservations, please email Nancy De Santi at ndesanti7@gmail.com and Sonny Scafetta at joseph.scafetta.jr@gmail.com. Please note that this is not one of the Society's general meetings. No prepayment is required; attendees will order and be responsible for their own meals at the restaurant.
Chad grew up in New Jersey, about a half hour northeast of New York City. His father worked for the state of New Jersey in human resources and his mother was a high school English teacher. During elementary and high school, he was a member of the Boy Scouts and rose to the highest rank of Eagle Scout.
After graduating from high school, he received a scholarship from the National Italian-American Foundation (NIAF) and entered the Public Policy Program at Duke University in North Carolina. He also received a U.S. Army Reserve Officers Training Corps (ROTC) scholarship. After earning his undergraduate degree and receiving his commission as a second lieutenant, he went to law school at George Washington University.
After obtaining his law degree, he served on active duty in the Judge Advocate General (JAG) Corps for four years and stayed in the U.S. Army Reserves for 20 more years. His first assignment was at Fort Bragg, N.C., working in legal assistance and claims positions. Then, in the Fall of 1997, he began a six-month deployment to Bosnia and Herzegovina as a senior foreign claims commissioner. He completed his active service as military counsel to the Army's Auditor General. During his service, he married another lawyer, the former Christina Guerola, with whom he has two children.
After leaving active duty, he served as a federal prosecutor in the U.S. Attorney's Office in D.C. for more than six years, prosecuting a wide range of violent and white-collar crimes. In the Fall of 2005, he worked on a Senate Select Committee investigation into the response to Hurricane Katrina, which had hit the Gulf Coast. As a reservist, he later taught at the U.S. Army JAG Corps School. In the Spring of 2016, he became a military judge. He retired from the U.S. Army and its trial bench as a lieutenant colonel in 2019.
He has worked as an associate chief counsel for the U.S. Drug Enforcement Administration (DEA) since 2006 and has lectured in trial and appellate advocacy at George Washington University for more than 20 years. During his spare time, he repairs and maintains classic cars.