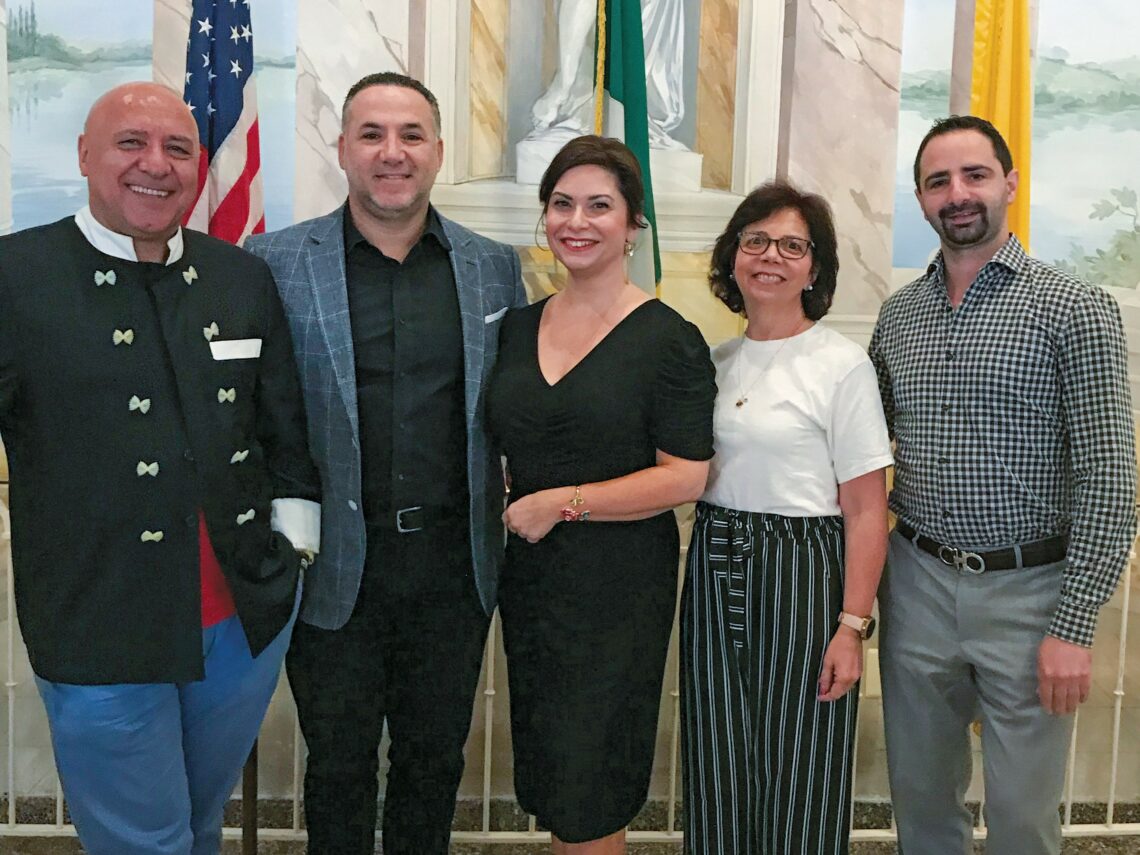 Experts Explain Why Italian Food is So Good for Us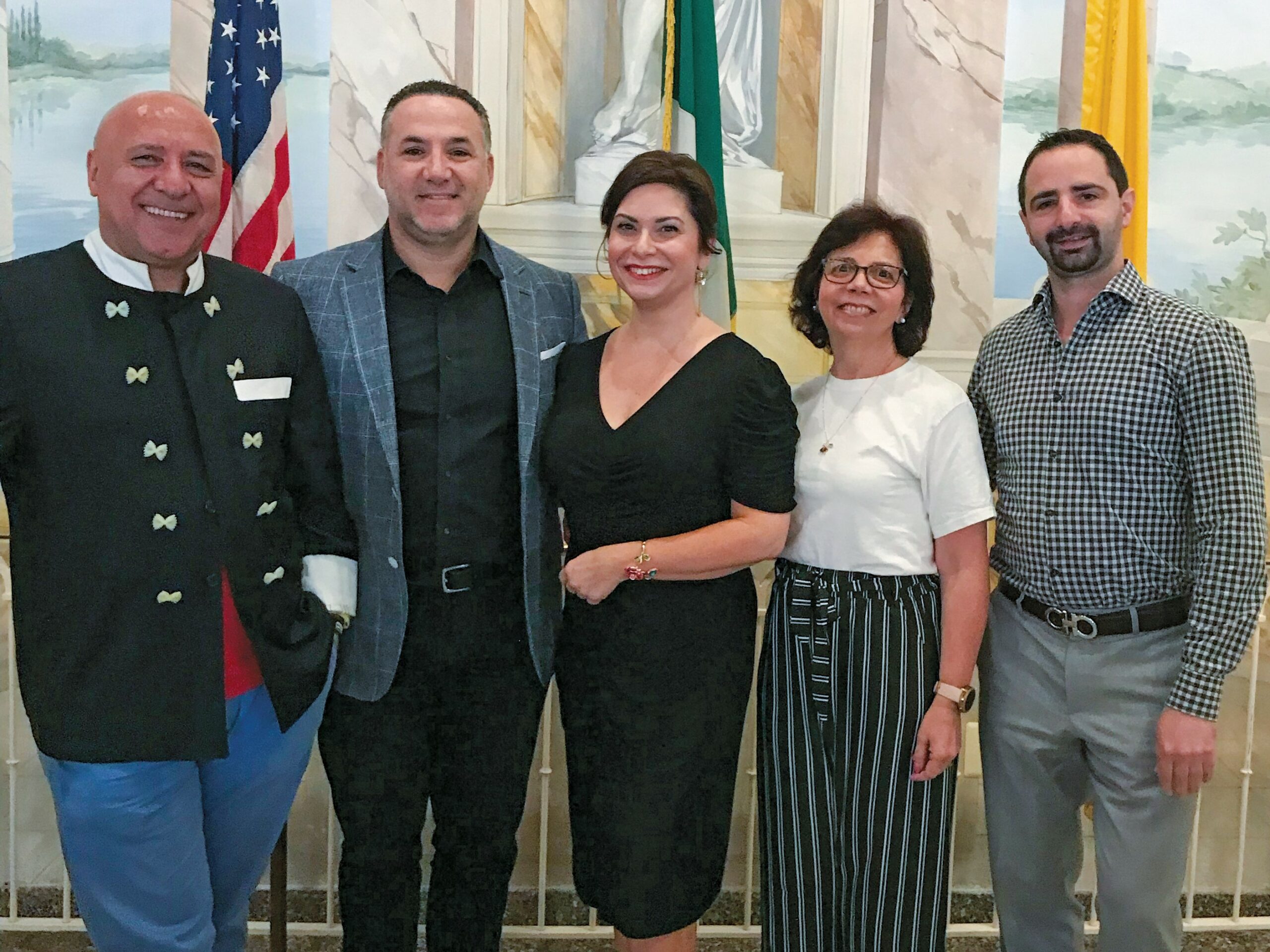 The second in-person program for 2022 at Casa Italiana on May 15 was a successful and fun event. About 80 AMHS members and guests enjoyed a lively panel discussion on why Italian cuisine is not only delicious but nutritious and healthy too.
The event was organized by AMHS, with the Casa Italiana Sociocultural Center Inc. and the Casa Italiana Language School as co-sponsors.
The panel's moderator was Amy Riolo, a best-selling author, chef, television personality and expert on the Mediterranean Diet who has taught cooking classes at Casa Italiana. Her distinguished panel included top chefs and experts in Italian cuisine.
As if to prove the point that pasta is good for you, three of the panelists were also athletes.
Marathon runner Luigi Diotauiti is an award-winning chef from Basilicata and owner of Al Tiramisu restaurant. Luigi hosts pasta labs in Basilicata and on October 25, which is World Pasta Day, he said a big event will be held there to talk about grain, which may be in short supply due to the Russian invasion of Ukraine, which are both primary sources of grain.
Luigi said since pasta is easy to digest, it provides energy for marathon training. He told us he has run marathons on every continent except Antarctica, but he is on the waiting list for that one.
Former professional water polo player Francesco Marra is a chef trained in Napoli who co-founded Marra Forni which sells artisanal brick ovens. He also started Pizza University culinary center and heads the catering company that runs the café in the Embassy of Italy.
Francesco said some of our best memories are of being around the table, because there is a sentiment of joy, passion and love. He said one of his fondest memories is catching sea urchins with his grandfather on a boat in Sorrento.
He called pizza a "gift to humanity" and noted that we have 60,000 pizzerias in the U.S.
Francesco's mother, who accompanied him, invited us to come to dinner at her house, and somebody shouted, "We come!!"
Former pro basketball player and coach Stefano Ferrari, from Magenta in northern Italy, is a co-founder of the gourmet Italian import company Cibo Divino. He said he had promoted Italian food products in Bedford, Pa., where there wasn't much of an Italian-American presence.
Stefano joked that the cardinal sin is pasta swimming in sauce. He predicted that more organic pasta will be coming from Italy, and he mentioned that the new legume pasta, made from peas and chickpeas, is becoming popular.
The final panelist was Diane Welland, the Italian-American nutritionist with the National Pasta Association. Diane was familiar to some AMHS members who recall the talk she gave to us in April 2018.
Diane had some good news — she debunked the myth that pasta causes weight gain, and she said she has the research to prove it. In fact, it's just the opposite, especially for women. Of course, it's important to watch the portion size. She noted that a one-half cup serving of cooked pasta like spaghetti contains less than 100 calories, less than a half gram of fat and less than 5 milligrams of sodium. She also said it's not true that you shouldn't eat pasta if you are a diabetic or have heart problems.
Diane said more details and recipes can be found on the website sharethepasta.org. The website also has fun facts about some of the 600 pasta shapes and about some interesting statistics, such as that the average American consumers 20 pounds of pasta annually. Collectively, the U.S. public consumes 5.95 billion pounds of pasta per year.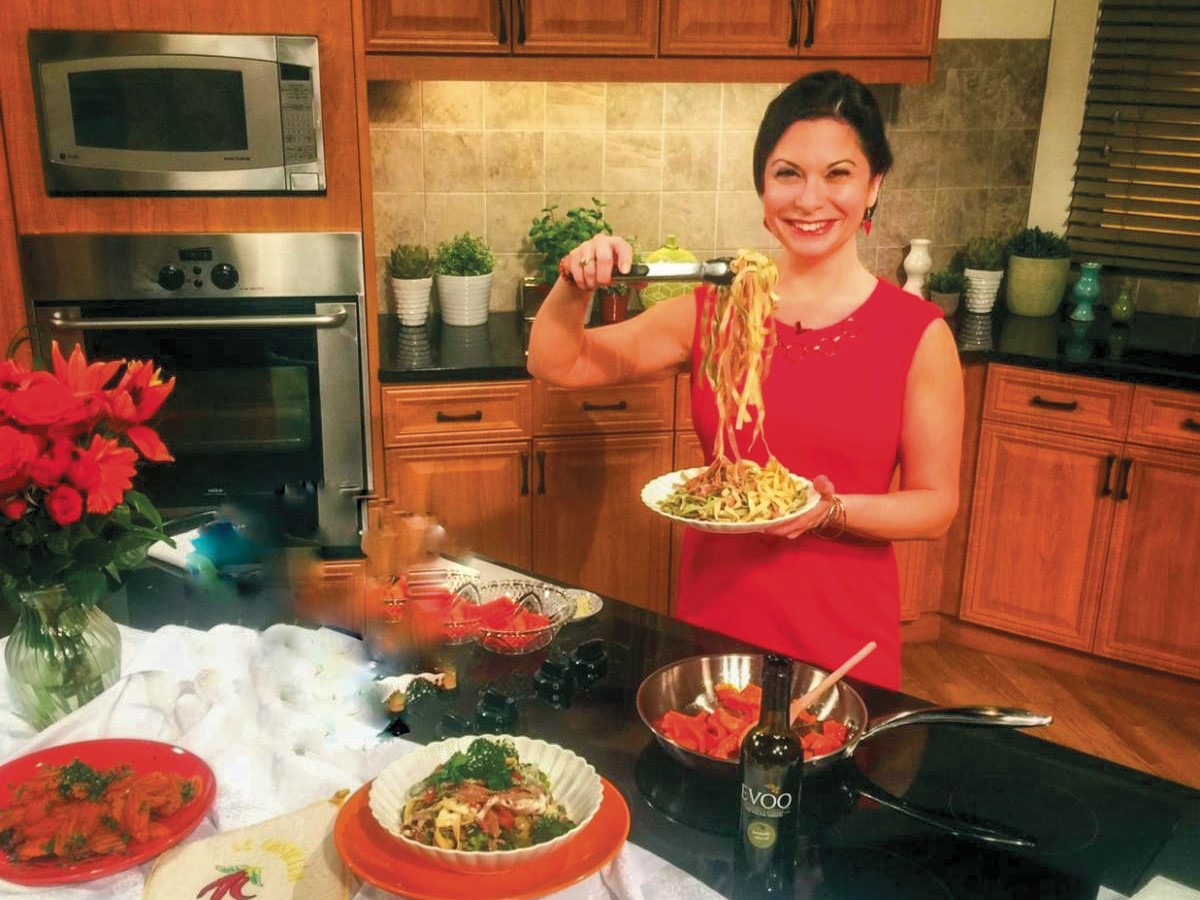 In closing the program, Amy cited this quote from Sophia Loren, well known for her love of pasta: "Una donna che sa fare la pasta a regola d'arte ha un prestigio che resiste anche oggi a qualsiasi altro richiamo dei tempi." ("A woman who knows how to make pasta to perfection has a prestige that supersedes even today any other lure of the times.")
AMHS members may be interested to know that Amy has also forged connections with food experts in Abruzzo and Molise. She is the managing director of Italian Sensory Experience LLC, a marketing and business consultancy company that works alongside Italian wine and food companies, supporting them in the process of promoting their products in foreign markets. ISE LLC is an American company, but Amy noted that co-founders Francesco Giovannelli from Abruzzo and Antonio Iuliano from Molise are experienced in both the Italian and North American food and beverage industries. She said the team is experienced in social media marketing, web marketing services, communications, public relations, and creating new sales channels. Amy invited any American importers, restaurateurs, or distributors who would like to work directly with artisan producers in Abruzzo and Molise, to contact her at amy@amyriolo.com. A delicious lunch was catered by Fontina Grille. A big thank you to all those who helped serve the lunch and to those who donated raffle prizes and purchased tickets.
July/August 2022