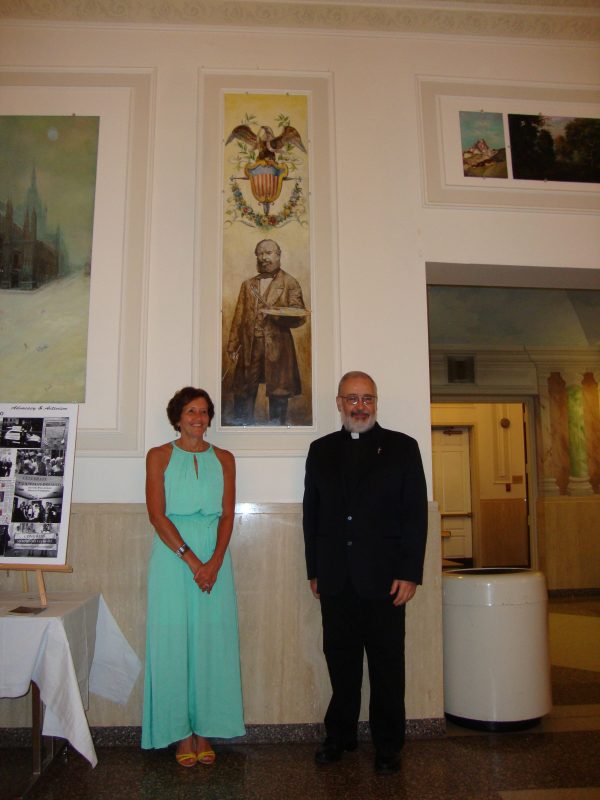 The Legacy of AMHS Member Joe Grano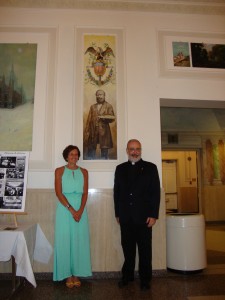 On Saturday, June 20, 2015, around 40 people gathered at Casa Italiana for the unveiling of the painting of Constantino Brumidi, in memory of Joe Grano.  Joe was a member and an officer of AMHS until his death on November 24, 2013.  As President of the Society, I was quite honored that Father Marchetto asked me to unveil the painting, which was done by Raffaele De Gregorio.
Joe was a larger than life figure, involved in various causes which he took on with passion and
dedication – historic preservation of sites within
the Washington community and, of course,
securing the legacy of Constantino Brumidi.  Joe founded the Constantino Brumidi Society about 15 years ago.  This group became Joe's vehicle for getting Congress to award a Congressional Gold Medal posthumously to Brumidi, the Italian immigrant whose frescos decorate the U.S. Capitol.  One of Joe's kindest acts for AMHS members was to set up a private tour of the Capitol and Brumidi's frescos; this was about 4 years ago.  We even met with the artist entrusted with restoration of the frescos.
On January 19, 2014, a magnificent gathering of Joe's friends came together in Casa Italiana, to remember an extraordinary man and to celebrate his life. Many individuals who attended that event were present for the unveiling (Bill Brown, President of the Association of Oldest Inhabi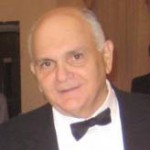 tants of DC; Bill Rice; Nelson Rymensnyder, and Jan Fenty (mother of former DC mayor Adrian Fenty).  It was good to see everyone gathered together in the celebration of Joe and his legacy.  Special thanks to AMHS members who came to the event:  David Ciummo, Nancy DeSanti, Dick DiBuono, Francesco and Anna Isgro, Joe Lupo, Maria Marigliano, Albert Paolantonio, Sarah Scott, Carmela Ventresca, and Sam Yothers.
Joe, you are gone but certainly not forgotten. "No longer in our lives to share, but in our hearts you are always there."