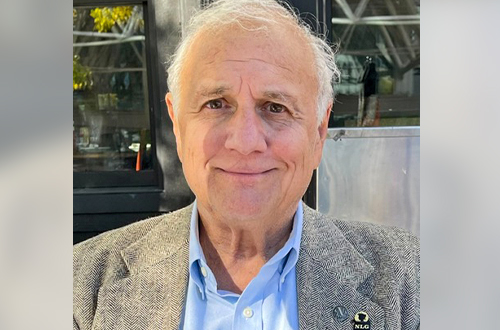 Expert Details Roman Coin Transition from Metal Lumps to Imperial Gold Coins
Topic of Virtual Talk
By Nancy DeSanti, 1st Vice President-Programs
---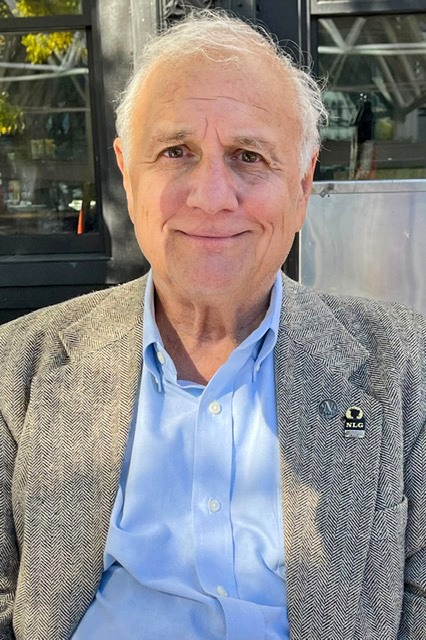 AMHS members were treated to a very informative and entertaining virtual talk, "Show Me the Money!" on July 30, 2023, by Michael Markowitz, an expert on Roman coinage. who told us about its evolution from lumps of metal in 300 B.C. to imperial gold coins in 476 A.D.
Mike was born in New York City. His mother's side of the family is Italian, while his father's ancestors emigrated from Romania. Mike attended the University of Rochester, then the University of California, Irvine. He worked for many years in the aerospace industry in southern California before moving in 1991 to northern Virginia where he is a senior research specialist for the Center for Naval Analyses.
He is a contributing writer on ancient and medieval coins for CoinWeek.com. He is a member of the American Numismatic Society and the Ancient Numismatic Society of Washington, D.C. He also serves on the board of directors of the Fairfax Coin Club. Mike said that one of his most memorable experiences was spending an afternoon inside the coin vault of the archaeological museum in Siracusa, Sicily.
As Mike told the audience, we collect coins to hold history in our hands. He explained that coins showed symbols the government wanted to communicate to people who were largely illiterate. He noted that Petrarch was one of the first Roman coin collectors. Amazingly, he said there are at least 21,669 different types of Roman coins, according to one authoritative source. As many as 40,000 coins have been found buried in clay pots in fields in rural areas — not surprising since there were no banks then.
He said that for less than $25, you can buy a Roman coin of Constantine the Great with a woman in a winged helmet, and he added that there were many images of women as the personification of virtue. Zenobia, Queen of Palmyra, was one of the women who had a coin made in her image. He noted that the Constantine the Great coin showed a watchtower on the reverse side because, due to the barbarian invasions, there was a need for watchtowers.
A fantastically detailed coin of the Colosseum is one of the rarest coins, he said, and one of them sold in 2011 for over $400,000.
The coin that got Caesar killed, he told us, came about when Julius Caesar put his portrait on a coin as "dictator in perpetuity" which rubbed some senators the wrong way and led to the conspiracy that resulted in his assassination. Interestingly, he said that the word "Caesar" gave rise to the words, "tsar" and "kaiser."
He noted that the penalties for counterfeiting were barbaric — hands and heads were chopped off — since that was considered an offense against the emperor. But he joked that counterfeiting was invented about a week after coins were invented, and surprisingly, these counterfeits are still collectibles. He warned that a high percentage of Roman coins on eBay are fakes coming from Eastern Europe and China.
There are billions of coins still in the ground in the territories of the former Roman Empire, he said. He added that laws vary as to who gets ownership, but in many countries metal detectors are illegal, so in some countries it is a shady "underground" business.
Mike said the most beautiful coins of the ancient world were from the 4th and 5th centuries B.C., made by talented Greek engravers and found in Siracusa, Sicily.
He pointed out that Olympic medals represent the materials that coins were made of gold, silver, and bronze which was the most plentiful of the three, also used for making armor and weapons. He said coin making was a tough job, and coin makers working in the mint wore black hats so their hair would not catch on fire from the flying sparks.
Mike said one of the best places to see Roman coins is the Museo Nazionale Romano near the Termini train station in Rome. King Vittorio Emanuele III was an expert in Roman coins, and he left his collection to this museum. Mike said he recently checked the website of the Museo Nazionale, and it is unfortunately closed until further notice.
Other important collections of Roman coins are found in the Hermitage in St. Petersburg, Russia, and in London, Paris, and Berlin. He said that the Smithsonian Institution does not exhibit Roman coins due to the difficulty in curating them and because of the security risks.