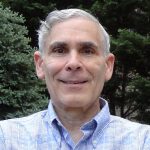 Ray Laverghetta
President
Ray LaVerghetta is a second-generation Italian-American born and raised in Baltimore, Maryland. His paternal grandparents were born and grew up in Vasto, in the province of Chieti, in Abruzzo. His maternal grandfather was also born and raised in Vasto, Abruzzo, while his maternal grandmother called home Pizzone, a small mountain town originally part of Abruzzo but incorporated into Molise, province of Isernia, in 1861.
Ray graduated from Loyola University in Maryland and went on to earn a Ph.D. in Linguistics at Georgetown University. He divided his career between academia and government (DoD). In the academic world, he taught at Georgetown University, Loyola University, the U.S. Naval Academy, the National Cryptologic School, the Community Colleges of Baltimore County, and Howard Community College. In government, he worked as a linguist, writer, and analyst, focusing on European issues of interest to a broad swath of U.S. Government policymakers. He retired in 2013 and is now working part-time as a government consultant and adjunct professor at Howard Community College. In his spare time, he is working on a language documentation project targeting one of the latin-derived languages that was spoken in Italy (and still is by some older residents) prior to the dominance of Italian.
Ray is married to Michele and they have two daughters, Gabriella and Maria. He is Chair of the AMHS Scholarship Committee.