Presenting the 2021 winners of the AMHS Scholarships: Naomi Lebowitz and Cora Williams

The Scholarship Committee is pleased to present this year's winners of the two AMHS scholarships, awarded for the 2021-2022 academic year:
Naomi Lebowitz is a rising freshman at Columbia University's Barnard College in New York. She will study neuropsychology and art history. Ms. Lebowitz graduated second in her class from Annapolis High School. She began her study of the Italian language and culture in the sixth grade and continued those studies through her senior year in high school. Her academic accomplishments have been stellar, and she is extremely knowledgeable of Italian culture, history and art. She is a resident of Annapolis, Maryland.
Cora Williams begins her first year of college this fall at Belmont University in Tennessee, where she will major in social work. She is a recent graduate of Annapolis High School, where she finished in the top 5 percent of her class. She also started studying Italian in middle school and kept at it throughout her high school career. She hopes to continue her studies of Italian at the university and also study abroad in Italy. She resides in Annapolis, Maryland.
The winners will be honorary members of the Society for calendar year 2022. Congratulations to Naomi and Cora!
Letters from the Winners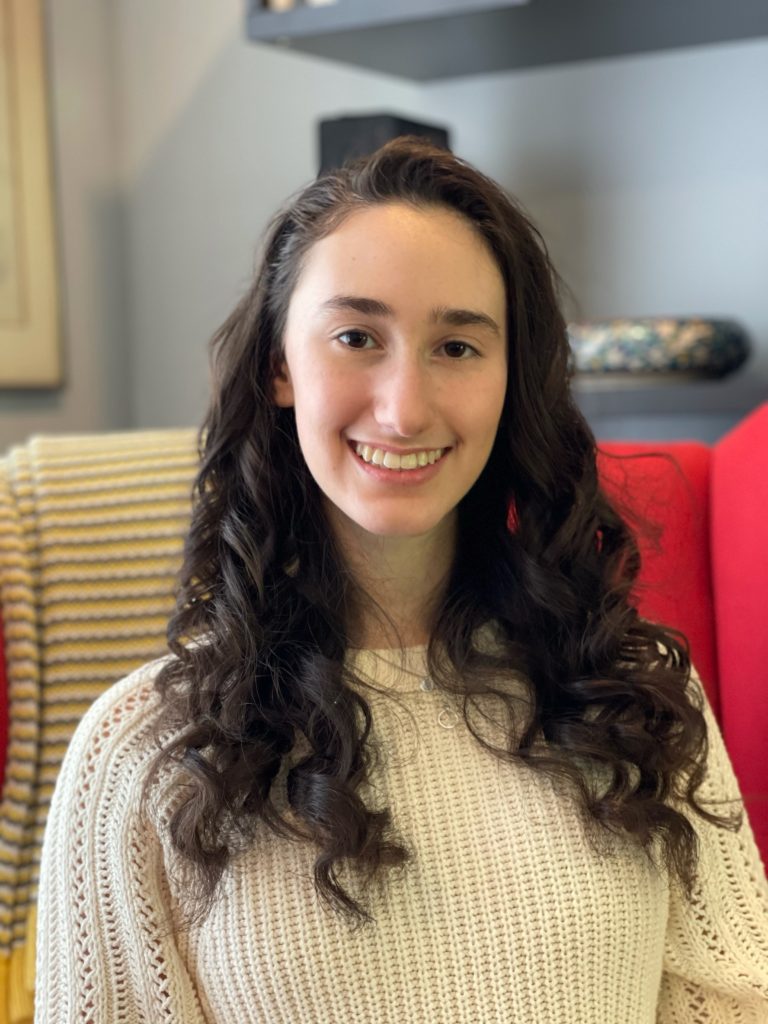 Naomi Lebowitz
Dear members of the Abruzzo and Molise Heritage Society,
I am honored to have been selected as a recipient of the AMHS scholarship for the 2021-2022 academic year. Both the financial support afforded to me through this generous scholarship and the intellectual support of a community dedicated to preserving Italian heritage will undoubtedly propel me further in my studies of neuroscience and art history at Barnard College this fall.
Though I am not Italian by heredity, some of the first words I comprehended as a child were in my father's Napolitan'—the Southern Italian dialect he picked up after years of working in a Long Island Italian restaurant. He passed his love of regional Italian cuisines and brash, energetic dialect to me. My affinity for Italian culture coexists with my own Ashkenazi Jewish heritage. I have a deep appreciation for the legacy of the vibrant Italian-Jewish community, the Italkim. Though I cannot trace any ancestry back to the Jews of Ancient Rome or even 20th century Italkim, my study of Italian language and culture over the past seven years has brought me closer to my Italian coreligionists, spiritually and intellectually.
I was fortunate to begin studying Italian language in sixth grade. My last two years taking Italian in the International Baccalaureate Program, however, granted me an opportunity like no other to dive into Italian culture, history, and contemporary society in the very language spoken in Italy today. It was this experience which led me to pursue a minor in art history next year with an emphasis on Italian Renaissance art and architecture. My appreciation for Italian language and culture also extends to my passion for neuroscience. I see tremendous value in following the lead of great Italian figures of the Renaissance and connecting the lived human experience—our emotions, sensory perceptions, instincts—to our evolving understanding of the mind. Combining my love of art history with my passion for neuroscience, I ultimately hope to advance society's understanding of la cosa rossa ("the pink thing"). I am confident the AMHS scholarship will help me do just that.
It is with my deepest gratitude that I accept this honor from the Abruzzo and Molise Heritage Society and look forward to continued engagement with the organization and Italian culture.
Grazie mille,
Naomi Lebowitz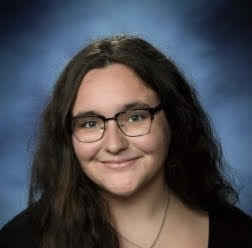 Cora Williams

Dear members of The Abruzzo Molise Heritage Society:
My name is Cora Williams and I am one of the recipients of the AMHS Scholarship for the 2021-22 academic year. I am incredibly honored to receive this award based on my academic accomplishments as well as my dedication to the Italian language over the past 7 years. I would like to offer many thanks to the AMHS community for helping me to continue both my education for the next four years at Belmont University and my ongoing study of the Italian language and culture.
Over my three years in middle school and four years in high school, I took Italian classes where we studied the language, the culture, and Italy as a whole. During my studies, I began conversations with family members discussing our own Italian roots. My mother was adopted, so as she learned about her own heritage, I was able to do research into the regions of Italy to which she could trace her ancestors.
This fall, I will attend school in Nashville at Belmont University, where I will be majoring in Social Work. I hope to also take courses that will give me a deeper understanding of Italian culture, and eventually study abroad in Italy, where I will have the opportunity to use all of the skills I have learned.
Through this scholarship, the AMHS community has given me opportunities that I couldn't have dreamed of. I will be able to focus purely on my studies, while continuing to deepen my understanding of the Italian language and culture. I am extremely grateful for this award, and I express my gratitude to the entire AMHS community.
Grazie,
Cora Williams