Presenting the 2022 winners of the AMHS Scholarships: Marcella Finelli and William DiGiovanni
The Scholarship Committee is pleased to present this year's winners of the two AMHS scholarships, awarded for the 2022-2023 academic year:
Marcella Finelli is a rising senior at the University of Maryland, where she is double majoring in Italian and Education. 
William DiGiovanni is a rising sophomore at Georgetown University. He is majoring in Italian and minoring in Biology. 
Both of these young, Italian-American university students are enthusiastic and passionate students of Italian who have cultivated strong ties to Italy and who illustrate, better than any words could, the extraordinary value of our Society's scholarship program. We present below the letters in which the winners thank the AMHS for their awards and explain how important the scholarships are for their studies.
Letters from the Winners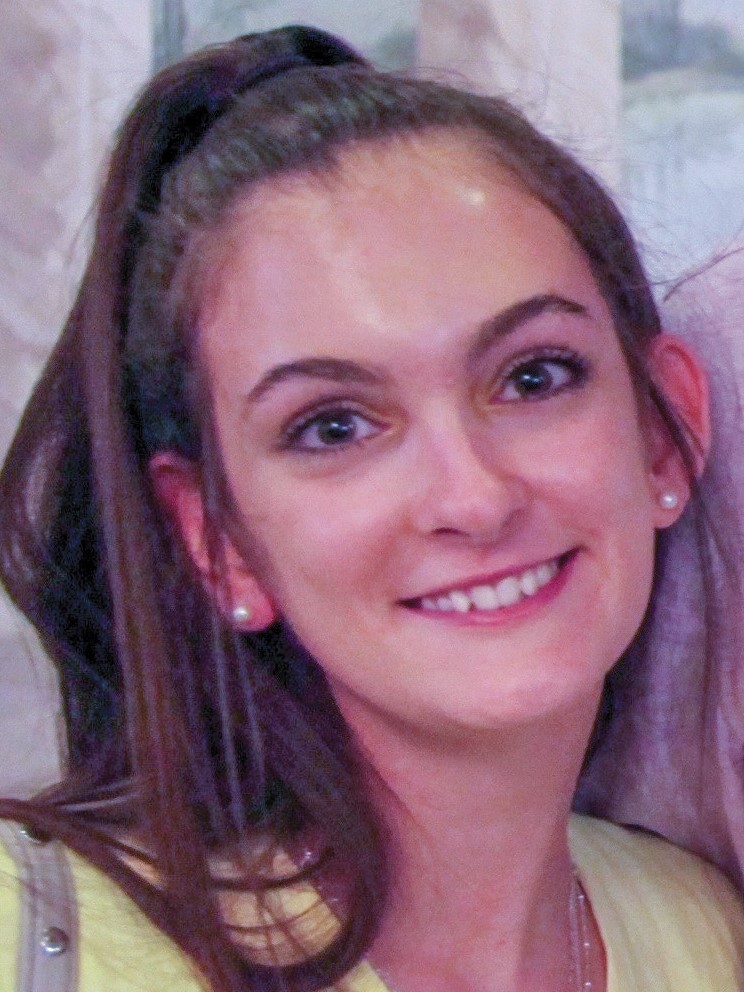 Marcella Finelli
Dear members of the Abruzzo and Molise Heritage Society,
I am extremely honored to have received one of the two AMHS scholarships for the 2022-2023 academic year.
This scholarship is a testament to my dedication to both the Italian language and culture. Growing up in an Italian-American household, with grandparents who immigrated to the U.S from Puglia, I have been exposed to and surrounded by Italian culture and language my entire life. I believe this sparked a passion in me to continue to explore Italian culture and language within a formal academic setting. Studying Italian for part of middle school, all four years of high school, and since I started at the University of Maryland has allowed me to expand my knowledge of Italian culture beyond what I had experienced myself at home and in our Italian-American community.
My studies of Italian have also granted me many opportunities I likely would not have had if I had not studied Italian in school. I have found work opportunities, made new friendships with individuals from all over the world, been able to study abroad in Perugia this semester, and explore and learn about new and interesting topics all taught in Italian.
Additionally, although I have always wanted to become a teacher, I wasn't always sure about the content area I wanted to teach. My love of teaching and my love of language, especially Italian, propelled me to seek a double major in Education and Italian at UMD. It is often said to do what you love and love what you do. As time goes by I realize that I truly love teaching others to speak one of the most beautiful languages in the world and know that I am following my passion.
My studies are also a way to honor my family, in particular, my grandparents who, although they lived a good portion of their lives in the United States, continued to share their culture and language with us, passing along a love for a beautiful  language and way of life.
Through the AMHS scholarship, I will be able to better focus on my studies and realize my dreams of spreading my love and passion for the Italian language and culture to others. I am incredibly grateful to have received this award and again, I would like to thank the members of the Abruzzo and Molise Heritage Society for selecting me for the 2022-2023 school year. I look forward to meeting the members at events upon my return to America.
Grazie mille, Marcella Finelli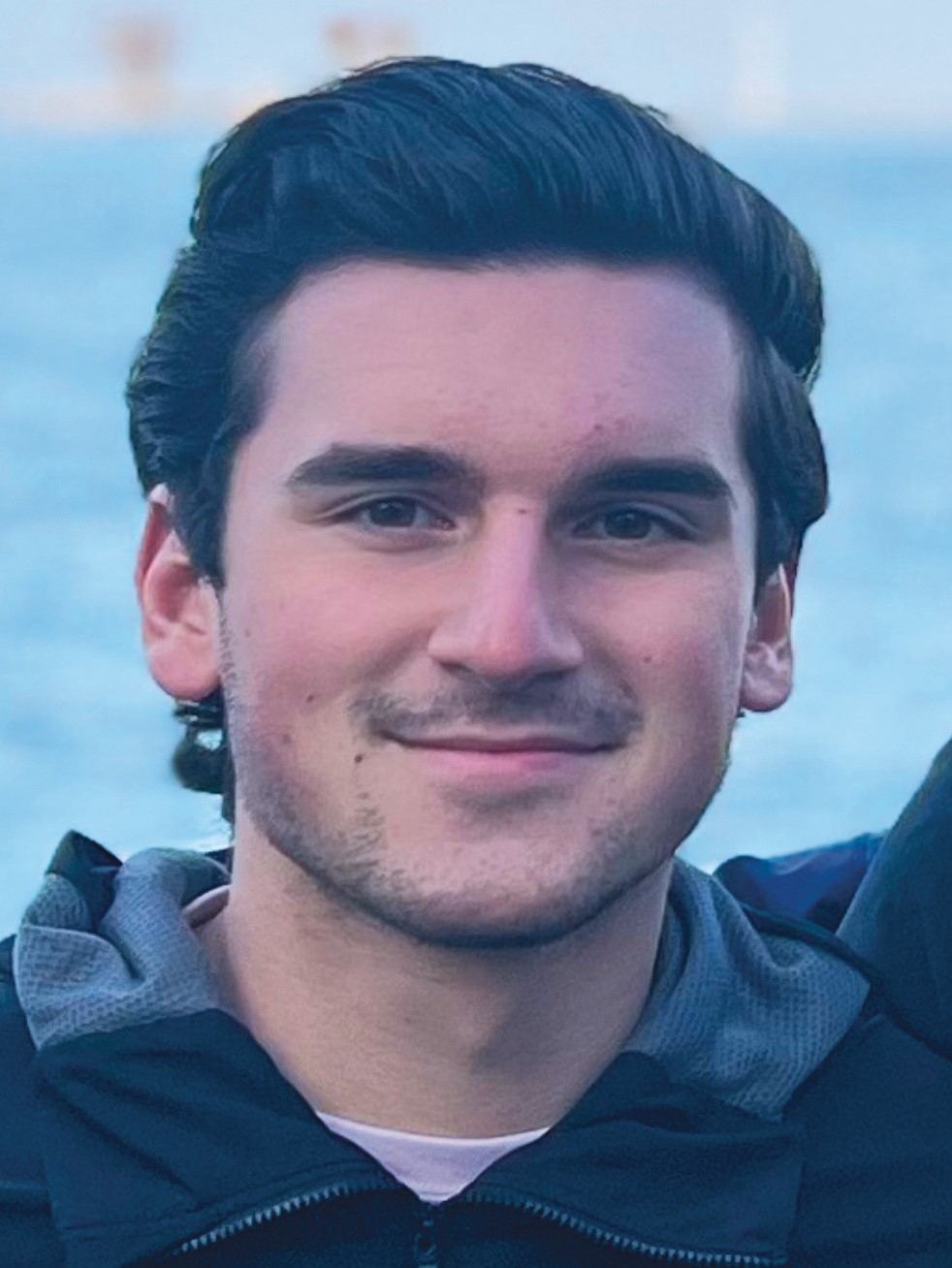 William DiGiovanni
Dear Abruzzo and Molise Heritage Society,
I would like to express my sincere gratitude for the generous contribution of $4,000 that will be going towards my further undergraduate education. This scholarship will help me to continue exploring my Italian heritage and strengthening my connection with the language and culture. I am extremely grateful to have discovered the Abruzzo and Molise Heritage Society and their goal of preserving Italian heritage in the greater Washington, D.C. area.
My Italian heritage stems mostly from my father's side of the family and traces back to Naples, whereas my mother's side is Iranian. I was born in Providence, Rhode Island, and my Italian heritage played a very important role in my childhood. From a very young age, I attended Italian classes every Sunday in Providence with my three older brothers and mom. Afterwards, my family would spend the rest of the day in Federal Hill, a historic neighborhood in Providence rich with Italian-American heritage, culture, restaurants, and more. Holidays were always an opportunity to continue traditions with my extended family and strengthen my connection with Italian culture.
Ultimately, my family moved to Massachusetts where I was unable to find classes to continue learning Italian, and neither my middle nor high school offered Italian. As such, coming into college I was intent on re-learning Italian and exploring classes that focused on Italian history, writing, cinema, culture, and cuisine. I just completed my freshman year at Georgetown University, where I am majoring in Italian and am on the pre-medical track, with the aspiration of becoming an Orthopaedic Surgeon.
Being able to continue my studies of Italian and the further cultural education that comes with them is extremely meaningful and important to me. I cannot thank the Abruzzo and Molise Heritage Society enough for assisting me in doing so. After my upcoming sophomore year, I plan to study abroad for at least a semester (hopefully a year) in Naples, where I can be close to my family's roots, or potentially Florence. I am extremely excited at the prospect of such an immersion into Italian culture and language.
Thank you so much again for the generosity and possibilities that this scholarship will provide me with. I hope to one day be able to give back to the Abruzzo and Molise Heritage Society and Italian Americans when I am older so they can have such vital opportunities as this one.
My sincerest regards,
William DiGiovanni