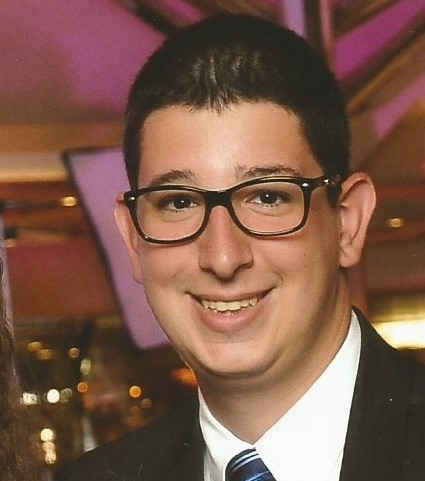 2016 AMHS/NIAF Scholarship Winners: Salvatore Pitino and Nicholas Rao
Ray LaVerghetta, Chairman, AMHS Scholarship Committee
The Scholarship Committee is pleased to present the winners of the two joint AMHS/NIAF scholarships awarded for the 2016-2017 year. They are Salvatore Pitino, of Whitestone, New York, and Nicholas Rao, of New York City, New York. Both are excellent students with strong links to their Italian background and a firm commitment to their Italian studies programs, as evidenced by their outstanding performance in those areas. The Scholarship Committee selected them this past Spring from a pool of other talented and worthy applicants.
---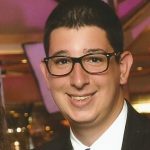 Salvatore Pitino is a sophomore at George Mason University, where he studies Economics (his major) and Italian Studies (his minor). His interests include economics, business, and aviation. Both his parents and grandparents were born in Sicily.
Dear Abruzzo Molise Heritage Society,
My name is Salvatore Pitino and I am a rising sophomore at George Mason University. I would like to thank you so much for considering and accepting me as a candidate for the 2016 NIAF Abruzzo Molise Heritage Matching Scholarship. This scholarship will help foster my growth as a student and as an individual, contributing to my success in the future.
I was born in Queens, New York and raised in a Sicilian family with moderate means.
After my mother, I am the second person in my immediate family to attend college. Attending higher education allows me to open doors that my father and my grandparents were never able to open because of monetary restrictions. While the heavy burden of receiving an education still exists, with this scholarship I am able to lessen the load, which allows me to focus more on my future rather than worry about my finances.
When I first applied to Mason, I wanted to be a business major and enter the business world upon graduation. However, after taking my first micro-economic class, I gained an economic perspective of the business world. As a result, I became an Economics major. With this major, I intend on working my way up to an executive position in the travel industry. After completing my undergraduate degree at Mason, I want to get my master's in Business Administration (MBA).
Along with my love of economics, Mason helped me realize my love for my heritage. In spring of 2015, I declared a minor in Italian studies after falling in love with my Italian classes. Today, I continue to take classes towards my Italian Studies minor, learning about Italy through famous works of literature such as Dante's Inferno and through Cinema. In fall of 2016, I will be studying issues such as Immigration, which is widely affecting Italian society today. Both my coursework and professors helped me realize that it is important to not only be successful, but have strong ties to one's heritage and culture.
Together, my minor and major have helped me realize that college is a place of growth and preparation for the world post-graduation. With your generous scholarship, I will be able to continue my education at Mason and focus on discovering my interests, as well as developing myself so that I will be prepared for the future. With this in mind, words cannot express how honored and blessed I feel to be selected for the 2016 NIAF Abruzzo Molise Heritage Matching Scholarship. Grazie mille!
Sincerely,
Salvatore E. Pitino
---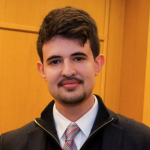 Nicholas Rao is a sophomore at the Catholic University of America, School of Arts and Sciences, where he is pursuing a double major in Philosophy and Italian Studies. He maintains an interest in Philosophy, language, music and drama. His Italian lineage runs through his father's side of the family, which has roots in Sicily, Campania, and Basilicata.
To the Abruzzo Molise Heritage Society,
I am writing to express my sincere gratitude for your contribution of $4000 to my education at The Catholic University of America, where I pursue a double B.A. in Philosophy and Italian Studies. My recent discovery of the National Italian American Foundation has been a great blessing, bringing new and invaluable contacts as well as new avenues for the expression and honoring of my Italian heritage.
My relationship to Italy is more than historical or genetic. Every summer, for 21 years, I have had the privilege of traveling to Italy, where I have formed a deeply personal appreciation for Italian culture and life, as well as an understanding of those traits that define the Italian character. A conscious and educated lover of all things Italian, I accept your gift with a certain sense of responsibility, both to myself and to the Italian-American population. This responsibility includes the proud and faithful representation in American society of Italian values, accomplishments and concerns; the permanent recollection of our part and unique place in American history; and, finally, the advocacy of all things Italian that are of special import to me – notably, the Italian emphasis on family and communal virtues, the Italian Catholic legacy, and Italian art (especially music).
It is truly an honor for me to accept this gift and responsibility within the NIAF community and Abruzzo Molise Heritage Society. I look forward to future correspondence and pledge my hard work in the upcoming academic year.
Sincerely,
Nicholas Rao