2015 AMHS/NIAF Scholarship Winners: Christina Iovino and Maria LaVerghetta
The Scholarship Committee is pleased to present the winners of the two joint AMHS/NIAF Scholarships awarded for the 2015-2016 academic year.  They are Christina Iovino of McLean, Virginia and Maria LaVerghetta of Columbia, Maryland.  Both are exemplary scholars in the field of Italian studies who met and/or exceeded all of our scholarship eligibility requirements. The selections were made by the AMHS Scholarship Committee back in May and were first announced to the membership at that month's general Society luncheon meeting.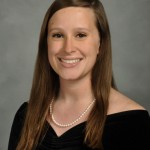 Christina Iovino
Christina is in her junior year at the University of Virginia where she is double majoring in Italian and Foreign Affairs. She is the daughter of Peter and Charlyn Iovino.  Peter and his daughter, Christina, recently became members of our Society.
Dear Abruzzo and Molise Heritage Society, 
I am beyond grateful to be the recipient of your generous scholarship for the 2015-2016 academic year. This $4000 scholarship will benefit my academic success and help me achieve my goals for the upcoming year.  Your support means the world to me and I am so blessed to have such a wonderful group of Italians behind me!
As I enter my third year at the University of Virginia, I am preparing to study abroad for the fall semester in Siena, Italy. I am doing a homestay in order to immerse myself with the Italian language and culture.  The opportunity to study in Italy is a dream come true and I feel so lucky to be able to have this chance during my undergraduate career.  This past academic year, I declared my double majors: Italian and Foreign Affairs. I cherish the Italian language, as it helps me connect with my heritage on my paternal side of the family.  I am so excited to spend four months immersing myself in my original roots.
My connection to the Abruzzo and Molise regions is strong, as my great-grandfather was born in the L'Aquila province of the Abruzzo region before coming to the United States.  I like to think that I am carrying on his legacy by working hard to reach my goals and having the opportunity to study abroad in Italy.
Again, thank you for encouraging me to pursue my dreams and being a constant support system for me.  I appreciate all that you do, and you all will forever have my sincerest thanks.
Sincerely,
Christina Iovino
---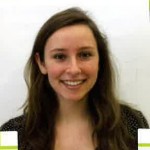 Maria LaVerghetta
At the time of her selection, Maria was in her senior year at the University of Maryland where she studied Italian language and history.  She has graduated since then and now is in Italy pursuing a master's degree in foreign language education at the University of Perugia.  Maria is the daughter of Raymond and Michele LaVerghetta, both of whom are members of our Society.
To the NIAF [and the] Abruzzo [and] Molise Heritage Society:
I want to thank you all for your generous contribution to my studies for the upcoming 2015-2016 academic year.
As I prepare for the start of my studies in Italian language and education, it is not an exaggeration to say that I would not be heading for the University of Perugia in Italy for those studies were it not for the generous scholarship of the NIAF[and the]Abruzzo [and] Molise Heritage Society.  The additional expenses incurred through international travel, living abroad and studying at Italy's best-known university for teaching aspiring teachers of Italian would almost certainly have put my goals out of reach. 
Our country's growing interest in Italian language and culture, and the Italian Governments' increasing interest in promoting them, will bear fruit and have impact only if there is a larger number of qualified teachers to meet the demand.  The enlightened sponsorship of the NIAF Foundation and the Abruzzo [and] Molise Heritage Society are playing a key role in advancing our country's deeper familiarity with the Italian language and the culture surrounding it.
My Italian language education studies represent another step in a journey that began with my visit as a little girl to Vasto, a small town in Abruzzo nestled on the Adriatic coast.  My parents first took me there when I was seven and it was exciting to see the town from which my great grandparents had emigrated.  I was lucky enough to return to Vasto by myself at the age of eleven.  I knew only a handful of Italian phrases, but I learned quite a few more.  The joys and occasional frustration of trying to communicate inspired me to take Italian language courses formally at the first available opportunity.  I maximized that opportunity at the University of Maryland, where I double majored in Italian and History.  Subsequent visits to Vasto made it clear that my knowledge of Italian and understanding of Italian culture were growing.  Thoughts of sharing my knowledge and passion began to cross my mind.
However, it was during my junior year semester in Rome that I realized that I wanted to share my passion of Italian by teaching it.  Oddly enough, it happened while I was tutoring
English on a volunteer basis at a local Roman high school.  Of all my "teaching" moments, my experiences in those foreign language classrooms excited me the most.  I knew then that I had to find a way to perfect my Italian language skills and to learn as much as I could about the best teaching practices and educational methodologies.  I will start down that road at the University of Perugia and continue on with my ultimate goal at the University of Maryland's Graduate School of Education.
Goals and dreams are important. But it takes support and resources to make those dreams a reality. For me, the NIAF, the Abruzzo [and] Molise Heritage Society and their corporate sponsors have worked together to make it possible for me to be the best Italian language instructor that I can be.